Help slavefreetrade make slavery something that happened in the past
Get involved – Give advice below.
GlobalOwls is an open collaboration platform. Join our global community to solve big challenges for social good. Sign up, Login or Learn more
AT A GLANCE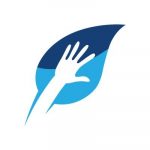 Project: slavefreetrade
Project: slavefreetrade
slavefreetrade's vision
An equitable, just world in which no children, women or men are trafficked, forced or bonded to work.
slavefreetrade's mission
Eliminate modern slavery by mobilizing all stakeholders to demand slave-free products guaranteed through the use of blockchain technology.
Examples of advice needed
PR/Marketing:
To achieve our ambitious mission, we urgently need PR/marketing strategies and campaigns that reach a global audience.
Legal:
We would love to connect with anyone who can advise on our legal work, especially Swiss law.
Metrics:
We need advice on developing a methodology to evaluate and score data from anti-slavery audits.
5 second test: we would like to optimize the clarity of our homepage by measuring first impressions. Go to slavefreetrade.org, have a look at the homepage for 5 seconds, come back and write down your first impressions (what you still recall, look & feel, etc.).
Show your skills. Build a better future.
Give advice below.
(Do the 5 second test. It's powerful & only takes about 2 minutes to make an impact.)