Recruiting Tips to Attract Top Talents to Your Non-Profit
Having the right people on board means the world. See how your nonprofit can attract top talent and grow together.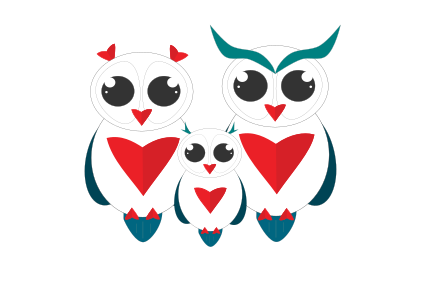 Nowadays, many people want to make a difference and work for organizations that make such things happen. Giving back or helping others is not just a noble cause but also a mission to make a world a better place for everyone. A non-profit organization may serve a good cause but that doesn't mean top talented people will simply come to you for work. As a matter of fact, a non-profit employer must make an effort to convince talented people to work for their organization and showcase the true values of doing so.
After all, it's a fierce competition on the employment market for both non-profit and for-profit organizations. Fortunately, more and more people are interested in working for non-profits these days. In fact, between 2014 and 2015, 62.8 million people in the U.S alone participated in some kind of volunteering job making it a 25% of the country's population. That being said, here are a few recruiting tips to attract top talents to your non-profit organization.
Portray your cause
When seeking to employ top talents, it's important to clearly state what your organization is all about. The fact that your organization is a non-profit isn't enough on its own. Instead, portray the cause and the factors that make your organization unique.
That way, you'll be able to attract talents who are interested in what you do. That's why it's important to build a powerful brand for your non-profit and showcase your identity to talented employees. People will gravitate toward your social cause but only if you portray that cause the right way.
Expand your recruitment list
When searching for top talents for your non-profit, you have to look at every possible place. If you don't, then someone else will and you'll lose an opportunity to hire top talent. For example, college graduates are always looking for employment and a way to gain work experience. Also, you can check with your local disability employment services as well.
People with disabilities also have top talents that will suit your organization's needs. Moreover, consider remote work. That way, you have access to a global talent pool. And, just because someone isn't physically present, it doesn't mean they cannot be a great asset to the team.
Leverage recruitment marketing
Recruitment marketing works similarly to regular marketing strategies. The main difference is that you're leveraging your organization values and unique employee benefits to attract top talents and encourage them to work for you instead of promoting product values to encourage customers to buy it. That's why you should portray a job position in a way that will be appealing to talents.
For example, showcase salary options, insurances, retirement plans and so on. Also, explain the job position, such as what's expected of an employee, how they can contribute and grow, as well as an impact on their work-life balance. The more appealing your recruitment pitch is the easier it becomes to attract the right talents to your organization.
Try social media
Social media can be a great place to find top talented employees for your non-profit. Nowadays, millennials are the largest labor force and they'll make 75% of the global workforce by 2025. What's more 73% of millennials managed to find employment over social media channels. Looking for talents on social media may, therefore, be an ideal opportunity for your non-profit organization.
However, social media recruitment is more than just posting your current job openings. In fact, it's about establishing a strong brand presence as a non-profit employer so that you can find talents more easily, establish a good relationship with them and finally encourage them to work for your organization.
Offer personal growth to talents
One thing that's particular about top talents is that they want to work for organizations that will allow them to grow and make a difference. If there are no personal growth opportunities for talents at your non-profit, then you'll have difficulties attracting them in the first place.
Moreover, talents want to advance and have their skills tested in various situations. That's why it's important to develop individual growth opportunities for talents and leverage that factor as your unique proposition when recruiting. That way, you can outrun corporate competitors who try to recruit talents with highly competitive salaries.
A lot of people these days are interested in working for a non-profit organization in order to make an impact and help a good cause. However, recruiting top talented employees for your organization is more difficult than it may seem. A non-profit status alone won't be enough to encourage talents to join. That's why it's important to showcase unique values and portray to talents the benefits of working for your organization.
Grow your Nonprofit with the best Books
2 free audiobooks + 2 free Audible Originals to get you started.

1 audiobook and 2 Audible Originals per month after trial.

Audible is $14.95/mo after 30 days. Cancel anytime and keep all your audiobooks.
We've already made a selection of great Audible books for Nonprofits below
You have a story to tell. We want to help.
Let's create memorable content and reach tens of thousands of people.