100 solutions to Climate Change [Ranked]
Graphics, video and book. Let's get started!
What if you were to rank 100 solutions to climate change? What would you expect to be the top 10?
Reducing meat consumption? Solar? Isolating our existing buildings?
Let us know in the comments below 😉
What are the top 10 solutions to climate change?
The scientists at Drawdown.org has measured 100 solutions and modeled them to determine its carbon impact through the year 2050, the total and net cost to society, and the total lifetime savings (or cost).
Here's a print screen of their data (source).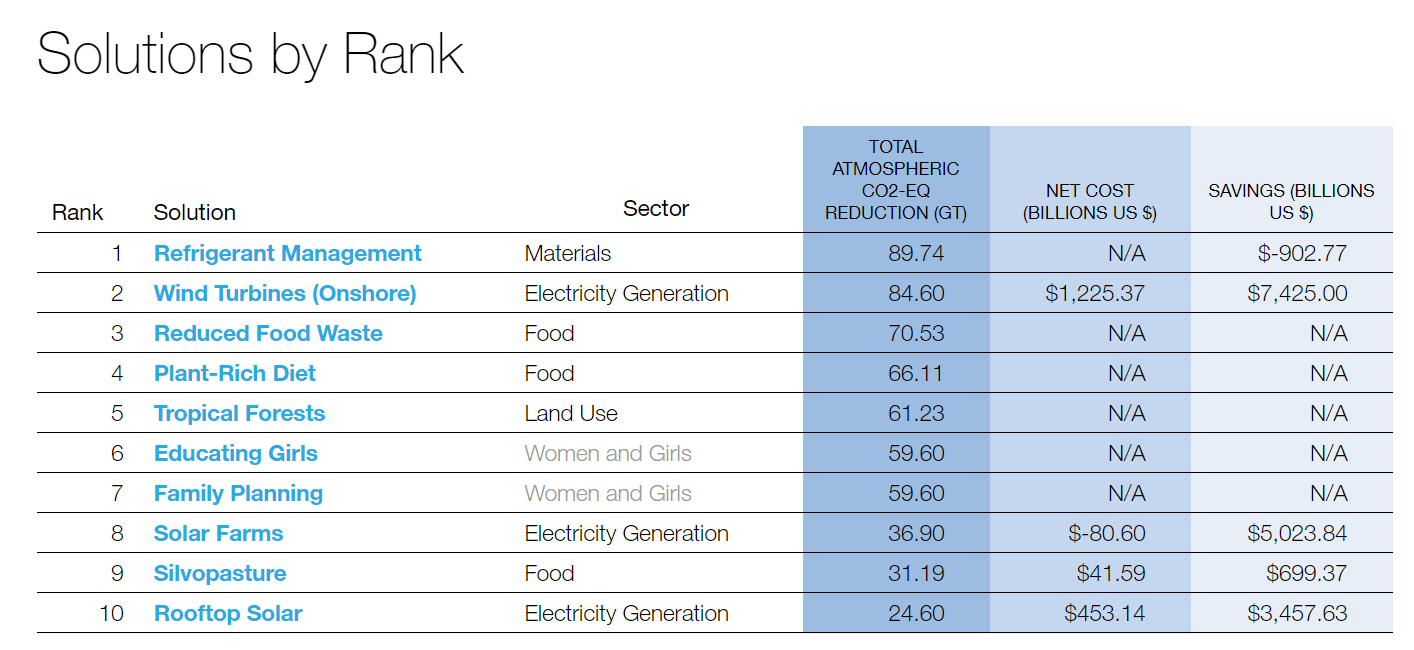 In this Ted talk below, Chad Frischmann goes into the existing solutions and explains which habits attribute to warming our planet the most.
Of course, he then elaborates on solutions like the use of renewable energy and better land management as well as some lesser-known approaches, like changes to food production, better family planning and the education of girls.
Enjoy!
Get their book to learn more about their solutions and calculations
Want to learn more? Get their book.
Drawdown is based on meticulous research that maps, measures, models, and describes the most substantive solutions to global warming that already exist.
Over to you
Share your thoughts. Which climate solutions did you think would rank in the top 10? Did their view change yours? Let us know in the comment section below.
You have a story to tell. We want to help.
Let's create memorable content and reach tens of thousands of people.