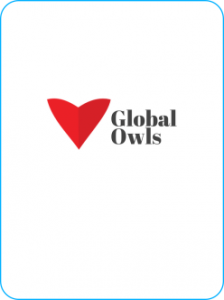 About GlobalOwls
GlobalOwls makes it easy for Marketers and Designers to do good by donating their knowledge to organizations that solve problems they care about. See all questions from GlobalOwls.
Question from Raul Tiru, founder GlobalOwls:

Hi there! Thank you for taking the time to give us some feedback.

Could you head over to GlobalOwls.com, have a look at our homepage for 5 seconds, come back and write down your first impressions (what do you still recall, how did you like the look & feel of the website, etc.)? Thank you so much.
Your answer
Get new questions directly in your inbox.
Answer 5-second test questions for:
5-second test GlobalOwls
Every answer helps GlobalOwls build a better platform and stronger community that enables us to help more nonprofits, NGO's and Social Enterprises. Thank you so much for your generosity!
Keep on giving. Find more 5-second tests to answer.