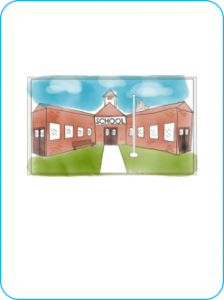 About TEPHE
TEPHE is an online platform for K-12 schools and the professionals in their community to connect, create, and schedule transformational educational experiences for students. See all questions from TEPHE.
Question from Ethan Adshade, founder TEPHE:

Hi there! Thank you for taking the time to give us some feedback.

Could you head over to TEPHE.org, have a look at our homepage for 5 seconds, come back and write down your first impressions (what do you still recall, how did you like the look & feel of the website, etc.)? Thank you so much.
Your answer
Get new questions directly in your inbox.
Answer 5-second test questions for:
5-second test TEPHE
Every answer helps TEPHE empower schools to partner with professionals in their community to provide a 21st century, whole child educational experience for students. Thank you so much for your generosity!
Keep on giving. Find more 5-second tests to answer.