Best Project Management Software for Web Developers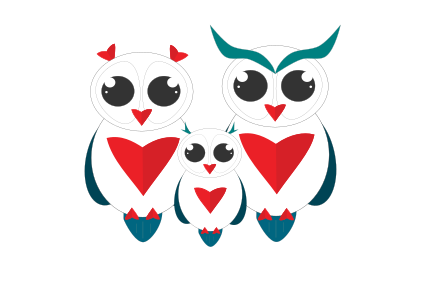 Project management software assists project managers and teams meet customer needs while staying within schedule, financial, and scope restrictions. This business application has advantages, mainly if it is appropriately selected to meet the needs of a company.
In the domain of huge companies with enormous budgets and specialized personnel, technologies for managing projects of all sizes are now readily accessible. Whether you're an individual or small firm was seeking to keep track of a few tasks, a multibillion-dollar corporation with a project portfolio to match, or anything in between, cloud-based project management solutions are now available.
Many provide free programs with limited features to get you started. Almost all operate on a monthly subscription basis, including the MS project management software. Following that, there are nearly as many price choices as there are various capabilities, but most businesses will locate a product that works within their budget.
Trustworthy project management software is essential for businesses using custom web development solutions to enhance collaboration, gain insights, and lead their teams effectively
We've found the best project management tools on the market today, regardless of the size of your team, project, or financial balance.
1. Wrike
Wrike is an award-winning work management software used by 2.3 million professionals to plan and monitor projects, communicate in real-time, and automate reporting. Gantt charts, Kanban boards, customized dashboards, and custom request forms are among the 100 percent scalable features of Wrike. 
Automate procedures to increase productivity by up to 50%. With time monitoring, budget management, and project portfolio analysis, you may get 360° visibility. With enterprise-level security capabilities, you can keep your data safe. 
Wrike offers solutions like Wrike for Marketers and Wrike for Professional Services, as well as team templates. Integrate with over 400 applications from Microsoft, Google, and Salesforce. Over 20,000 businesses use it worldwide. There are free options available, with premium subscriptions beginning at $9.80/user/month.
2. Chisel
Chisel provides a comprehensive and intuitive platform for web developers to manage their projects from idea to deployment efficiently. Its robust feature set enables developers to oversee the entire development lifecycle seamlessly. From utilizing the treeview and timeline to structure epics and features to tracking sprints and tasks using the Kanban and release views, Chisel offers powerful yet easy-to-use sprint planning tools for agile development. Its integration with leading tools like Jira and Azure DevOps allows seamless synergy between planning and development. 
The tool facilitates stakeholder collaboration through team participation features and an idea box for feedback. Additionally, its built-in surveys help validate requirements gathering. Its full-featured toolset for prioritization, tracking, communication, and delivery streamlines the project management process, allowing web developers to focus maximum time and effort on coding and shipping projects on time and within budget.
3. Jira
Jira is an agile project management software that development teams use to plan, monitor, and deliver software. It is a popular tool that was created for and is used by agile teams. Users produce reports that improve teams, build their processes, generate stories, organize sprints, monitor problems, and deliver up-to-date software. It connects with numerous technologies that allow teams to manage their projects and products from start to finish as part of Atlassian. Jira Software is designed to help every member of your software team plan, track, and deliver excellent software. Each team has its method for producing software. Use an out-of-the-box workflow or design your own to fit the way your team works.
4. ProofHub
ProofHub is an award-winning all-in-one project management and team collaboration software that is used by more than 90,000 teams across the globe to bring projects, teamwork, and team communication to one place. It is a powerful tool that allows you to create projects, delegate tasks to team members, track real-time progress, and manage projects from a centralized place. Using powerful time tracking and project reporting, you can take complete control of your projects. 
With ProofHub's powerful collaboration features, you can communicate with your team in real-time, share files online, and provide feedback on digital assets to collaborate effectively. It is an easy-to-use and user-friendly software that integrates with a range of other tools to help you with complete work management.   
5. Builderfad
Buildertrend is the industry's leading software for housebuilders, contractors, and remodelers. Our construction software is an all-in-one solution, including everything you need in a single construction app.
6. WorkflowMax
WorkflowMax is a cloud-based workflow and task management software that is provided as Software-as-a-Service. It is a complete project management system with leads, bids, timesheets, task administration, and billing.
7. BuildTools
BuildTools is a web-based construction project management software that is completely integrated. It is a modular construction management software intended to handle bespoke builders' and remodelers' back-office operations.
8. Caspio
Cloud is a platform for quickly and easily building corporate database apps, forms, and reports. It comes with everything you need to develop and operate online database applications on any website and for many users.
9. Procore
Schedules are created, RFIs are closed more quickly, project communications are tracked, and papers and pictures are archived. Keep track of submittals, daily logs, change orders, work pricing, and punch lists. Integrates with Microsoft Project as well as Sage Timberline Office.
10. Knack
Knack is a web-based database builder that converts spreadsheets into web-based database applications. A practical, simple web app builder framework enables anybody to create apps that can access data, run reports, and communicate with many people.
11. ClientVenue
Create a Client Operation Portal to manage client workflow efficiently. Begin a more collaborative and self-serving approach to managing clients and their work. From onboarding to approvals to invoicing and beyond, transforming the customer experience. Make customized spaces for clients. Create a single location for your links, PDFs, meeting agendas, deliverables, project timelines, proposals, and other files. An Advertising agency project management software for businesses looking to provide productized services to their clients. It enables agencies and freelancers to manage their clients from start to finish, from the initial contact to managing invoices and monthly revenue.
Who Makes Use of Project Management Software?
Project management software solutions are utilized by:
Work teams
Owners of small businesses
Individuals in charge of numerous projects
Workers who work from home
Sales groups
Builders and construction workers
What are the prices of project management software tools?
Project management software solutions range from simple to sophisticated, including built-in integration and search capabilities. There are free and paid versions of software, and others provide monthly paid subscriptions. Expect to spend between $10 and $99 each month, depending on the number of users and the services you need.
Are Project Management Software Tools Worth the Cost?
Project management software may be beneficial in a team or remote work environment. They allow many individuals to communicate, take notes, and fulfill deadlines in one location. If you're just starting and want to test out the program, a free edition is an excellent place to start. However, if you have a big business or a large team, it is usually worthwhile to pay for project management software and get the work done.
Choosing the best option for your team
Choosing the proper project management software may be time-consuming, but it's worth the effort to get it perfect before deploying it to a whole team. Typically, project management applications have a high initial investment. Even when they are easy to use and allow you to input data, it takes time to fine-tune the app to perform what you need it to accomplish and then get everyone on board with using it.
When choosing which software to use, consider the kind of work your team performs, the number of individuals in the company, and how you want to operate your firm. There are many great choices available to suit any budget.
People can cooperate on project work more efficiently with the help of trustworthy project management software. Furthermore, company owners and team managers may get valuable insights on how their teams operate, whether projects are on schedule, and how to lead them back to a prosperous place when they veer off course.
AUTHOR BIO
Vince Nolasco is an enthusiastic content writer. He mastered the skill of writing in a variety of genres and subjects for more than two years of experience. He is primarily writing for Softvire Australia, Australia's largest software eCommerce business, and Softvire New Zealand.
FAQ
What is project management software for web developers?
This software is specifically designed to assist web developers in organizing, planning, and managing their web development projects, featuring tools tailored to the unique needs of web development.
How does project management software benefit web developers?
It streamlines workflows, enhances collaboration, tracks progress, and helps manage resources and deadlines, leading to more efficient and effective web development projects.
What are key features to look for in project management software for web developers?
Important features include task management, version control integration, bug tracking, time tracking, and collaborative tools for teams.
Can project management software for web developers integrate with other tools?
Yes, many of these software solutions offer integrations with code repositories, design tools, and other software commonly used in web development.
How does project management software improve team collaboration in web development?
It provides a centralized platform for communication, file sharing, and progress tracking, ensuring all team members are aligned and informed.
Is project management software suitable for freelance web developers?
Absolutely, it helps freelance developers to organize tasks, manage time, and maintain productivity, even on solo projects.
What are the advantages of cloud-based project management software for web developers?
Cloud-based solutions offer accessibility from anywhere, easy collaboration, automatic updates, and reduced need for internal IT infrastructure.
How does project management software help in deadline management for web projects?
It allows for setting milestones, tracking progress against deadlines, and adjusting schedules proactively to ensure timely project completion.
Can project management software assist in budget tracking for web development projects?
Yes, many such tools include features for tracking project expenses, budgeting, and ensuring projects stay within financial constraints.
What is the role of analytics and reporting in project management software for web developers?
Analytics and reporting features provide insights into project performance, team productivity, and can guide decision-making and future project planning.
How does project management software cater to different web development methodologies?
It typically supports various methodologies like Agile, Scrum, or Waterfall, providing flexibility in project planning and execution to suit different development approaches.
Can project management software handle multiple web development projects simultaneously?
Yes, it's designed to manage multiple projects at once, allowing developers to switch contexts and track progress across different projects efficiently.
How does bug tracking in project management software benefit web developers?
Bug tracking features enable developers to identify, prioritize, and resolve issues systematically, ensuring smoother and more reliable web development processes.
What security features should web developers look for in project management software?
Key security features include data encryption, secure access controls, and regular backups to protect sensitive project data.
How does project management software facilitate client involvement in web development projects?
Client portals or guest access features allow clients to view progress, provide feedback, and collaborate, enhancing transparency and client satisfaction.
Are there project management software options specifically designed for small web development teams?
Yes, there are solutions tailored for small teams, offering simplicity, ease of use, and essential features without the complexity of larger enterprise systems.
How does time tracking in project management software aid web developers?
Time tracking helps in monitoring the time spent on various tasks, aiding in project scheduling, resource allocation, and billing accuracy.
Can project management software assist in resource allocation for web development projects?
It typically includes resource management tools that help in allocating and tracking team members' workloads, ensuring balanced distribution of tasks.
How do integrations with version control systems benefit web developers using project management software?
Integrations with systems like Git help in tracking changes, managing versions, and aligning development work with project tasks and milestones.
What impact does using project management software have on the overall quality of web development projects?
By improving organization, communication, and tracking, project management software can significantly enhance the quality and consistency of web development outcomes.
How does project management software support remote web development teams?
It enables remote teams to collaborate seamlessly, with features like cloud access, real-time updates, and communication tools, ensuring cohesive project progression regardless of location.
Can project management software for web developers integrate with testing tools?
Many such software solutions offer integrations with testing frameworks and tools, facilitating seamless testing cycles within the development process.
What role does customizable workflow play in project management software for web development?
Customizable workflows allow teams to tailor the project management process to fit their specific development cycle, enhancing efficiency and productivity.
How do notifications and alerts in project management software benefit web developers?
They keep the team informed about deadlines, task updates, and changes in the project, ensuring everyone stays on track and aligned.
Can project management software help in managing dependencies in web development projects?
Yes, it can track task dependencies, ensuring that tasks are completed in the correct order and helping to prevent project delays.
What is the importance of document management in project management software for web development?
Document management features help in organizing project-related documentation, making it easily accessible and editable for all team members.
How does project management software aid in client reporting and communication for web development projects?
It can generate reports and provide platforms for direct communication with clients, ensuring transparency and keeping clients updated on project progress.
What scalability options should web developers consider in project management software?
Scalability is crucial for growing teams, so software that can accommodate an increasing number of users and projects without compromising performance is ideal.
How does project management software handle change requests in web development projects?
It provides a structured way to submit, track, and implement change requests, ensuring that any alterations are managed efficiently and documented properly.
What benefits does project management software offer in terms of compliance and standards in web development?
It helps in ensuring that development processes comply with industry standards and best practices, which is critical for quality assurance and regulatory compliance.
You have a story to tell. We want to help.
Let's create memorable content and reach tens of thousands of people.
Our Top Google Web Stories