Why Creating Social Media Content in Bulk Saves You Time
Creating bulk social media content is one of the best tactics you can apply. Read on to learn how it helps you save time and tips to get the most out of it.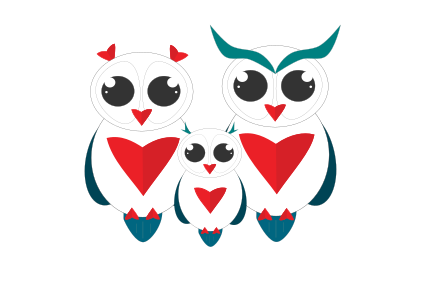 Is creating social media content in bulk worth it? Yes.
Why? Let's start by establishing the facts about social media and businesses.
Social media usage is growing by the day. It has become an integral part of most people's lives.
Currently, there are close to 5 billion social media users, making up over half of the total global population.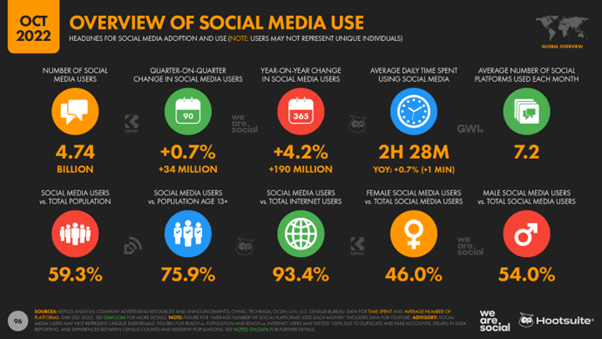 This means social media platforms are flooded with potential customers. It makes it essential for businesses to give extra attention to their social media strategy by posting relevant and valuable content consistently.
But for an online entrepreneur with loads on their plate, this is easier said than done.
It's not always possible to come up with creative ideas to share with your audience. And with over 90% of medium to large-sized companies using social media for marketing reasons, you have to create unique content that helps you stand out.
Creating social media content in bulk is one of the best ways to ensure you create this great content consistently and save time in the process.
What Creating Bulk Social Media Content Means
When we talk about creating bulk social media content, we mean setting time aside to come up with a range of ideas for your future posts across all social media platforms.
It involves coming up with the copy, visuals, captions, and hashtags for these posts and scheduling them for a given period.
You can create up to a month's worth of social media content or more and use your social media marketing tool to schedule the content. And this will only take a few hours, compared to planning, creating, and sharing one social media post at a time.
Why Creating Bulk Social Media Content Saves You Time
Let's see how bulk social media content can help you spend less time on content creation and more time refining your social media marketing strategy.
It Consumes Less Time
Creating social media content is not a one-step process. You'll need to:
Research a topic that'll contribute to your business's long-term goals

Find suitable visuals that match your branding
Come up with a caption for the post
Failing to create your social media content in bulk means that you'll have to repeat the entire process for every post you need to publish.
All this is time-consuming and also exhausting.
Creating bulk social media content, on the other hand, helps you complete one step for your entire batch of posts before moving on to the next step. 
Also, mentioning the spamming links to your social media content is not the right practice. Instead, use smart links to avoid linking bulk links to the content.
You'll Avoid Writer's Block
Social media is a powerful form of online marketing. But developing unique, valuable, and engaging content every time you need to post can be overwhelming.
You're likely to experience the dreaded writer's block. And before you recover and get something inspiring to share with your audience, you'll have spent hours staring at a blank screen.
Worse, in desperation to get it done and move on to the next urgent task, you're likely to make the mistake of throwing together a quick post that's not meaningful and one that doesn't contribute to your social media marketing goals.
You're also likely to create a post that's not consistent with your brand's tone and visual aesthetics.
Writer's block is more likely to happen if you rely on in-the-moment content creation.
This is where creating bulk social media content saves the day.
You get the luxury to choose a time when your creativity is at its peak and create interactive and actionable posts in bulk.
You'll ditch the stress and pressure of having to be creative on the spot and avoid losing time trying to come up with great social media posts.
Best Practices for Creating Bulk Social Media Content
Convinced that creating bulk social media content is a great idea? Here are two crucial tips to guide you.
Create Room for Flexibility
Creating bulk social media content doesn't mean you should make your content calendar rigid.
Keep in mind that the social media marketing space is unpredictable.
New social media marketing trends are coming up left and right that are helping businesses achieve more on social media. And it's essential to adapt to these changes.
Let's take influencer marketing for instance. What was a $9.7 billion industry in 2020 is now a $16.4 billion industry.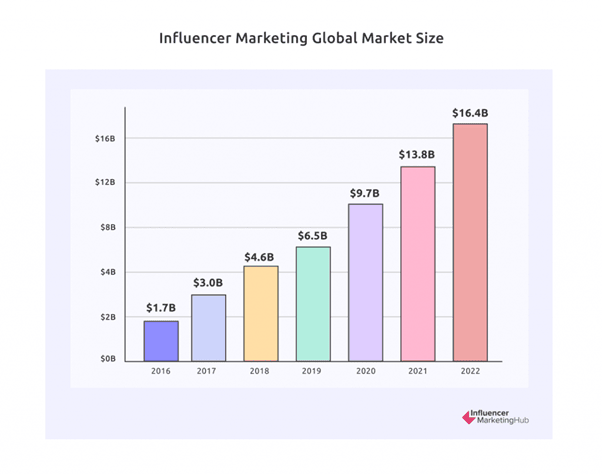 Image via Influencer Marketing Hub
TikTok influencer marketing generates good results for the brands and it has 1 billion users as of September 2021. Ignoring such a trend could mean losing an opportunity to make more sales.
Creating room for reactive social media posts is also important. These are posts that respond to current events. Reactive posts are a great opportunity to show your expertise in a topic.
All in all, the idea behind creating bulk social media content is to keep you organized, boost your productivity, and save time. It's not about creating content that's disconnected from what's happening around.
Go All Out With Your Visuals
Social media platforms like Pinterest and Instagram are highly focused on image and video content. Be careful about the quality of the images and videos you post, they'll impact your brand's visual identity.
They'll also set the tone for your posts and, of course, give you a great-looking feed.
Creating your visual content in bulk is an excellent opportunity to create images and videos that are visually appealing compared to your competitors.
You'll have enough time to source eye-grabbing product images, graphics, and lifestyle images that create a cohesive look throughout your social media profiles.
Creating bulk social media content in advance also gives you time to find the best user-generated content for your social media. This is one of the ecommerce marketing trends that's taking the industry by storm.
Showing pictures and videos of real-life customers using your products adds authenticity to your social media posts, builds your audience's trust, and boosts conversions.
Be sure to take the time to edit your videos to perfection.
Don't have a professional videographer in-house? No problem. You can find free video editing software for Mac or PC and edit videos to make them more engaging.
You can easily make edits such as adding subtitles, adding music, images, and special effect with the help of video editing tools.
Start Creating Bulk Social Media Content Today
Creating great social media content is important. But it shouldn't leave you with no time for growth-related tasks.
This is why we recommend creating bulk social media content. You'll have time to create top-tier content that entertains, inspires, and converts, and then schedule it for a given period.
Now all you have to do is respond to the audience's comments.
Remember to analyze the performance of these posts to find areas of improvement and increase your reach and engagement.
You have a story to tell. We want to help.
Let's create memorable content and reach tens of thousands of people.