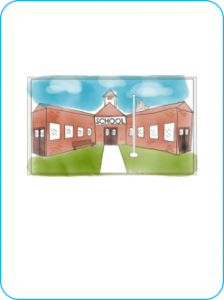 About TEPHE
TEPHE is an online platform for K-12 schools and the professionals in their community to connect, create, and schedule transformational educational experiences for students. See all questions from TEPHE.
Question from Ethan Adshade, founder TEPHE:

Hi there! Thank you for taking the time to give us some feedback.

We would love to learn how to attract more donors to help us reach our goals. At the moment we ask for donations on our homepage and the donation page can be found in the header and footer. On our donation page, we explain why we need donations and how we will put those donations to good use. Furthermore, people can donate via credit card or Paypal.

We would love to hear your thought on how we could receive more donations.  Thank you so much.
Your answer
Get new questions directly in your inbox.
How can TEPHE attract more donors?
Every answer helps TEPHE empower schools to partner with professionals in their community to provide a 21st century, whole child educational experience for students. Thank you so much for your generosity!
Keep on giving. Find more questions to answer.