How Email Marketing Can Help (or Hurt) Your Fundraising
Email communication is considered one of the core marketing strategies for nonprofits. Using it effectively is how you can ensure it will help your fundraising.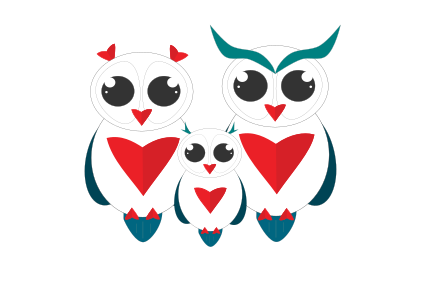 In the midst of stringent social distancing guidelines, nonprofits are looking for new ways to communicate with their supporters without meeting them face to face. Devising a comprehensive email marketing strategy is a classic method for getting in touch with supporters while they remain in the security of their homes.
To be sure you're using email marketing strategies correctly, you'll need to be fully aware of the advantages and the limitations that email can have for nonprofits. 
In this guide, we'll walk through the qualities of email marketing and how those characteristics can help or hurt your fundraising efforts. We'll be covering the following qualities:
Email is instantaneous.
Email is inexpensive.
Email appeals to a core audience.
Email enables mass communication.
Email allows you to take risks and try new strategies.
Don't assume that because you implement email into your strategy that your nonprofit will automatically be better off. It takes some research and strategizing to get the most from your communication platforms.
You're already off to a great start! Simply reading this article will launch you into the important research process. So, let's get started.
1. Email is instantaneous.
Technology has an impressive ability to speed up our everyday tasks. Your supporters immediately receive the emails you send, so you don't need to worry about physical letters taking too long to arrive or any redirected addresses.
Once an email is sent, it's in the inbox for your supporters to see. 
This can be especially helpful in a time-sensitive scenario. For instance, let's say your nonprofit is hosting a virtual event next week. You'd like to send out a reminder to those who registered online to attend. Therefore, you draft an email, import your contacts, and send it out to all of your attendees.
Email can also streamline your organization's collection of data. For instance, if your email is integrated with your nonprofit CRM, you can track supporter engagement with the messages through their open rates, click-through rates, and other important metrics. There are many tools available to measure engagement and track your campaigns. If you're looking to streamline your operations via software, check out CharityEngine's nonprofit CRM guide to learn more about using your donor database for the research process.
On the flip side…
Remember how we said earlier that email has its limitations? Email isn't the end-all-be-all for speed. Actually, sometimes speed in itself can be a bad thing!
Have you ever hit "reply all" to an email that you meant to send to a single individual? Email's speed is inherently dangerous if you're trying to work too quickly. Nonprofits run the risk of sending emails to the wrong individuals, sending them before spell-checking the content, or forgetting to read through to make sure everything is correct.
Email leaves a lot of room for human error. 
According to DNL OmniMedia's email marketing guide, 13% of emails are opened and read within 5 minutes of them being sent. This means that if there is an error or a mistake in your strategy, there's very little chance that it'll go unnoticed.
When you set up your email strategy, try creating a checklist of items that you can use to make sure your emails are optimized and well-created for your strategy. For instance, you may make sure to double-check for spelling errors, content inconsistencies, the recipient list, and mobile-optimization. This way, you'll check all the boxes and be sure everything is ready for your supporters' inboxes.
2. Email is inexpensive.
Email tends to be an inexpensive marketing and fundraising channel for nonprofits to get many messages out to their supporters. For nonprofits just getting their start, it will be much more affordable to open a Gmail account than it will be to load up on stamps, envelopes, and ink for direct mail.
As nonprofits start to grow, they need to make strategic tech investments to ensure email remains an inexpensive option.
Look for tech options with many functions to help you take care of multiple nonprofit needs within the same system. For instance, investing in an all-in-one solution streamlines the process of leveraging donor data to create effective email segments and creating emails for each of those segments.
You can save money in the long run or earn more money during campaigns when your nonprofit has the right software to:
Segment supporters for more targeted messaging.
Save email templates for future communications.
Set up email triggers to keep up continuous contact with supporters.
Track the success of your marketing emails for more accurate strategy revisions.
For instance, find a platform that is a complete CRM solution with fundraising, email, and direct mail functionality. This provides all the tools you need to create a multi-channel strategy to succeed at a margin of the cost if you purchased all of these tools separately.
On the flip side…
As we alluded to before, if you don't strategize your team's approach to software, you could end up drastically overpaying to get all of the email functionality you need. Plus, you could waste a lot of time and energy trying to get everything set up the way you want it.
Many nonprofits fall into the trap of purchasing a separate software solution for each of their needs. 
For instance, a nonprofit may decide they need access to a CRM, so they purchase an inexpensive solution with limited functionality, let's say for $75 per month. They then realize they need an email solution to send out mass messages, so they buy an email-specific solution for another $75 each month ($150 total). If they had looked harder, they may have found a CRM with email functionality for $100 a month. Over the course of a year, that nonprofit could save $600, over five years $3,000, and over ten years $6,000.
While the numbers above are made up to demonstrate the point, this type of situation happens all the time! Your nonprofit can avoid it by thinking of the big picture: what features do you need today and what will you need tomorrow? Is there a solution that offers both?
3. Email appeals to a core audience.
Different target audiences will respond better to different communication platforms. This means that certain audiences are more likely to read certain emails than others.
Your nonprofit should focus its email strategy to craft messages that will best appeal to each target segment of your audience.
For instance, if you're planning a virtual event (a guide for which can be found here), you may create segments of supporters who have attended events in the past to whom you can promote the opportunity and another segment of those who have already registered. Or, if you create a segment of your audience based on their capacity to give, you may target potential major supporters by promoting major gift opportunities or an upcoming capital campaign.
Your email marketing message should always target the interests and capabilities of the audience you're hoping to reach.
On the flip side…
While many nonprofits understand how segmentation can help optimize their marketing strategy, they still choose to use email to send mass messages to their entire audience. While this is occasionally a good strategy (for wide-scale updates, for instance), it's almost always better to personalize messages to individuals.
We'll touch on this a little more in the next section.
4. Email enables mass communication.
One of the key benefits of email outreach is that it allows for mass communication among your organization's constituents and supporters. You can send out your email to everyone in your donor database if you want!
Of course, as your supporter base grows and diversifies, this may not be the best approach. However, the capability is key. Email makes it easy to speed up the process of communicating with all of your supporters according to your organization's fundraising strategy.
This means that you can plan ahead of time how you're going to optimize your communications strategy and do some prep work to make sending emails that much faster. When you have the right email software, your nonprofit can:
Build email templates.
Personalize the message with the supporter's name.
Send different messages according to different donor segments.
When used correctly, email can become a convenient outlet used to alert a great portion of your supporters of an upcoming campaign, organization updates, or other wide-scale messages.
On the flip side…
Mass communication has some inherent issues that your nonprofit should watch out for when it comes to mass email communication.
If you're not careful, mass communication can come across as impersonal. 
No matter how innovative of an author you are, it's hard to cover up when you send the same email to every supporter. It's much more effective to send more personalized emails to segments of supporters.
If you're still working out the kinks of your strategy, be sure to test to see how your supporters respond to various types of emails. A/B testing can help determine what message, design, and images best resonate with your target audience. Collect relevant information so that you can create a data-driven marketing strategy for your organization.
5. Email allows you to take risks and try new strategies. 
As alluded to in the last section, email provides the opportunity to take small risks to determine the most efficient approach for reaching your supporters. Because email marketing is a digital strategy, the software you use should collect metrics about how effective your messaging is.
If you're not sure if a new communication strategy will be effective or not, you can test it quickly and easily through your email and receive immediate metrics to measure success rates.
You can effortlessly track metrics such as:
Email open rates
Click-through rates
Donations received due to emails
Registration rate boosts post-marketing campaigns
Once you've analyzed these metrics (and others that are key for your nonprofit), you can use them to optimize your strategy for even greater success. For example, if you want to change up the visuals on your emails, you may test out a couple of different styles then analyze the open and click-through rates of the different styles. The one with the highest conversion rates is probably your strongest option!
On the flip side…
The immediate metrics you receive about your email communications are only part of the larger picture. While click-through rates and open rates are important and indicate the effectiveness of your message, they can make you forget the entire purpose of your campaign.
For example, if you have a really good subject line to an email, you may receive higher open rates. However, if the actual email message is not good, supporters won't respond positively. So how effective was the email, really?
In addition to your immediate email metrics, your organization should pay attention to how your marketing strategy impacts overall fundraising success.
After all, what good is compiling a communication strategy if it doesn't lead to a better big-picture result?
A fundraising campaign without an effective marketing strategy is like a ship without sails; it's not going anywhere. When email is incorporated into your strategy effectively, it's an invaluable asset. However, when used ineffectively, it can cause more harm than good.
The first step to ensure you're using email effectively is to implement effective fundraising and marketing software that enables your team to adjust messaging for your target audience as needed. Then, compile a marketing strategy that takes into account how your nonprofit's supporters best respond to email.
Look for software that will best help your nonprofit exemplify the good qualities of your email marketing strategy, and avoid the flip side. All-in-one solutions help you create strategies using all of your available marketing platforms so that your organization can make the most of each of them.
About the author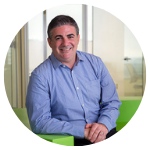 Leigh Kessler is VP of Marketing and Communications at donor management software platform CharityEngine and a frequent speaker on branding, fundraising, data and technology.  He is a former nationally touring headline comedian and has appeared on numerous TV shows including VH1's "Best Week Ever", CNN's "Showbiz Tonight", Discovery Channel & Sirius Radio. He has overseen and informed research and branding strategies for some of the most well known brands in America.
You have a story to tell. We want to help.
Let's create memorable content and reach tens of thousands of people.