How to use Schema Markup? [Newbie Friendly Guide]
What is Schema Markup, why should you use it and how can it help you boost your SEO efforts? Check out this [Newbie Friendly Guide] and get started with structured data.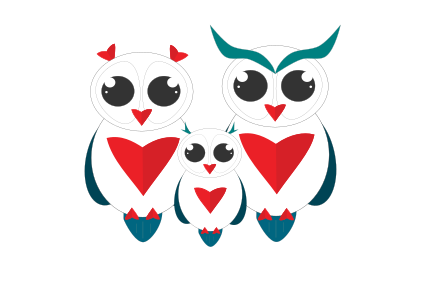 SEO is complicated. There are thousands of ranking factors that Google and other search engines consider when analyzing a website. Seeing as 70-80% of users ignore paid search results, optimizing for these factors is more important than ever.
But, how do search engines scan websites and interpret their information to begin with? Primarily through a page's content and backend. That's where schema markup comes into the picture.
Think of it as the language that search engines speak in. It helps them understand what a page is about while displaying more valuable information to users.
Don't worry if that all sounds complex. We'll be teaching you more about what schema markup is and how to apply it for SEO benefits ahead.
What is schema markup?
Schema markup is a form of structured data that contains information about a web page. In particular, it's organized in a way so search engines can rapidly understand and extract the main nuggets from each page.
Typically, schema markup manifests as featured snippets, rich snippets, and graph data. You've probably already many of these without realizing what it is.
Despite it being very important for SEO, some sites still do not optimize their schema markup which can lead to lost rankings and traffic that competitors steal away. Alternatively, doing quick fixes to schema can lead to a nice SEO boost while improving click-throughs and UX.
Let's talk about the types of schema markup next.
The main types of schema markup
There are literally hundreds of different types of schema markup according to the official schema.org website. All of these are used for very particular pages and displaying specific information on search engines.
However, most websites will find using the fundamental types of schema is greatly beneficial. They include:
Article
Article schema—also known as blog post schema—features extra information about news articles or blog posts. Normally it syndicates the featured image, title, and date of publishing. It looks like this: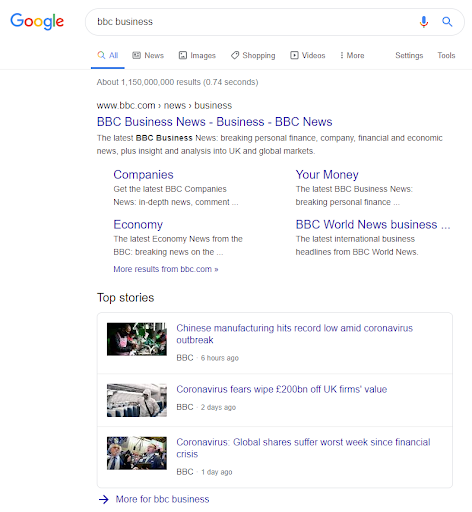 Websites that publish content on a regular basis will want to apply this type of schema mark up to articles.
Organization
Organization markup is used to tell search engines more about a company. This includes their logo, history, executive team, social profiles, and more.
For example, if you search for a company like IBM, you'll notice a profile on the right side of the page.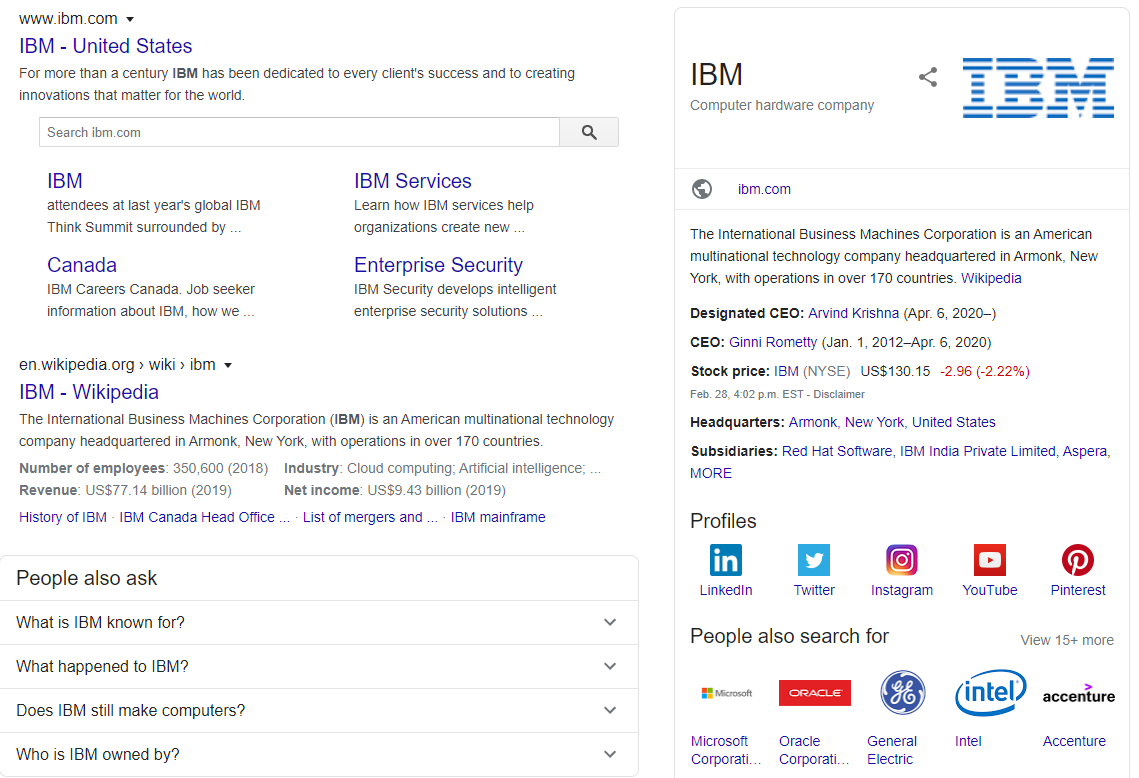 Little did you know that this is thanks to schema markup! Keep in mind that organization markup is ideal for national companies that serve a global customer base. Which, brings us to our next point.
Local business
Businesses who serve a small local area will benefit from using local business markup versus organizational. This displays operating hours, a website URL, contact information, services, and other information that local customers find useful.
You will see it like this on Google:
Event
Events include concerts, webinars, seminars, and conferences. Of course, there are other things that go along with events like tickets, dates, and prices. So, event schema markup is naturally the best choice.

The goal of this type of schema markup is to provide potential customers with more information about events they're interested in so they have to do less navigating.
Product
Have you ever searched for a product on Google and saw search results with ratings and a product's price and reviews? That's all possible thanks to the product schema type.

Users interested in a particular product will recognize if a listing is right for them since they can directly see the price, inventory, and reviews. This is especially important for retailers and e-commerce stores for crushing the SERPs.
How to apply schema markup to a website
Now that you understand what schema markup is and why it's important for SEO, let's talk about how you can begin applying it.
The first step is to audit whether or not you have schema markup. Some websites, especially with WordPress themes, may come with schema markup already enabled.
Luckily, Google offers a free structured data testing tool you can use. Simply enter a URL and click "Run Test."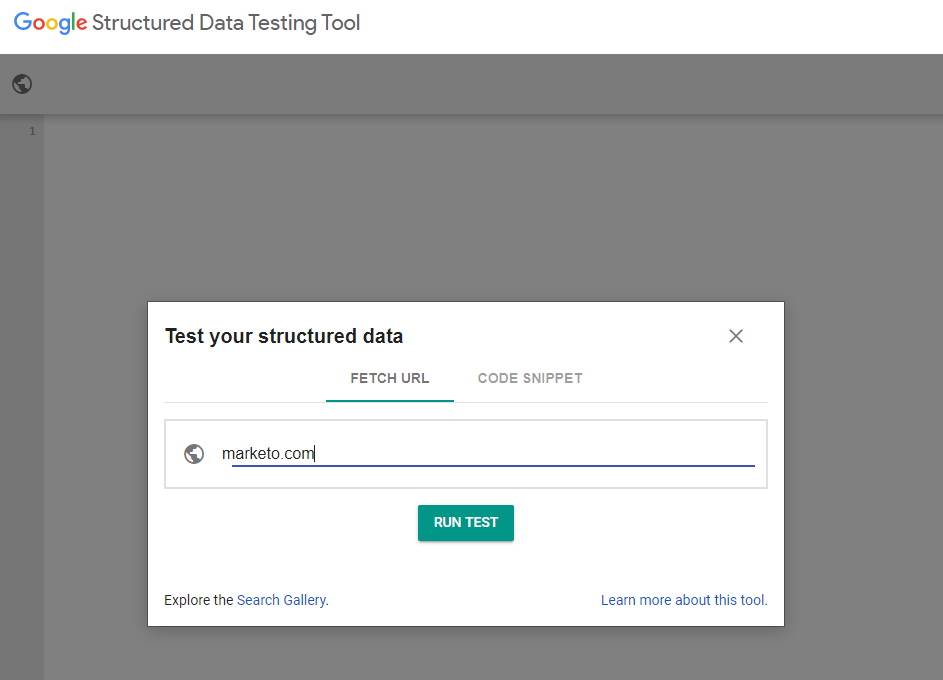 This will display the page's code on the left and any structured data findings/errors on the right.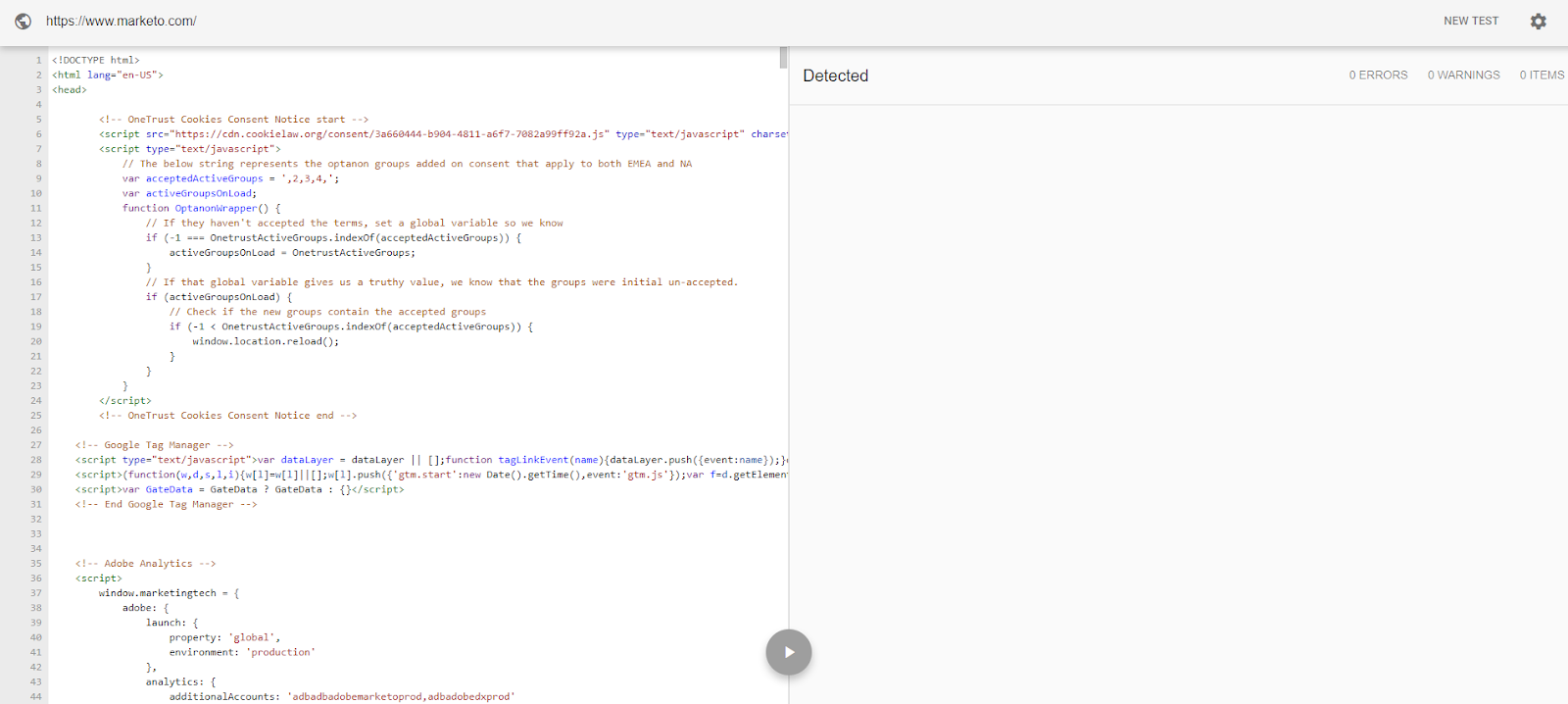 No Schema? No problem! Head over to TechnicalSEO's free markup generator and select a type of schema from the dropdown.
Let's presume that you're doing the markup for a home page. If you're a national business, choose organization. If you're a local business, choose local markup.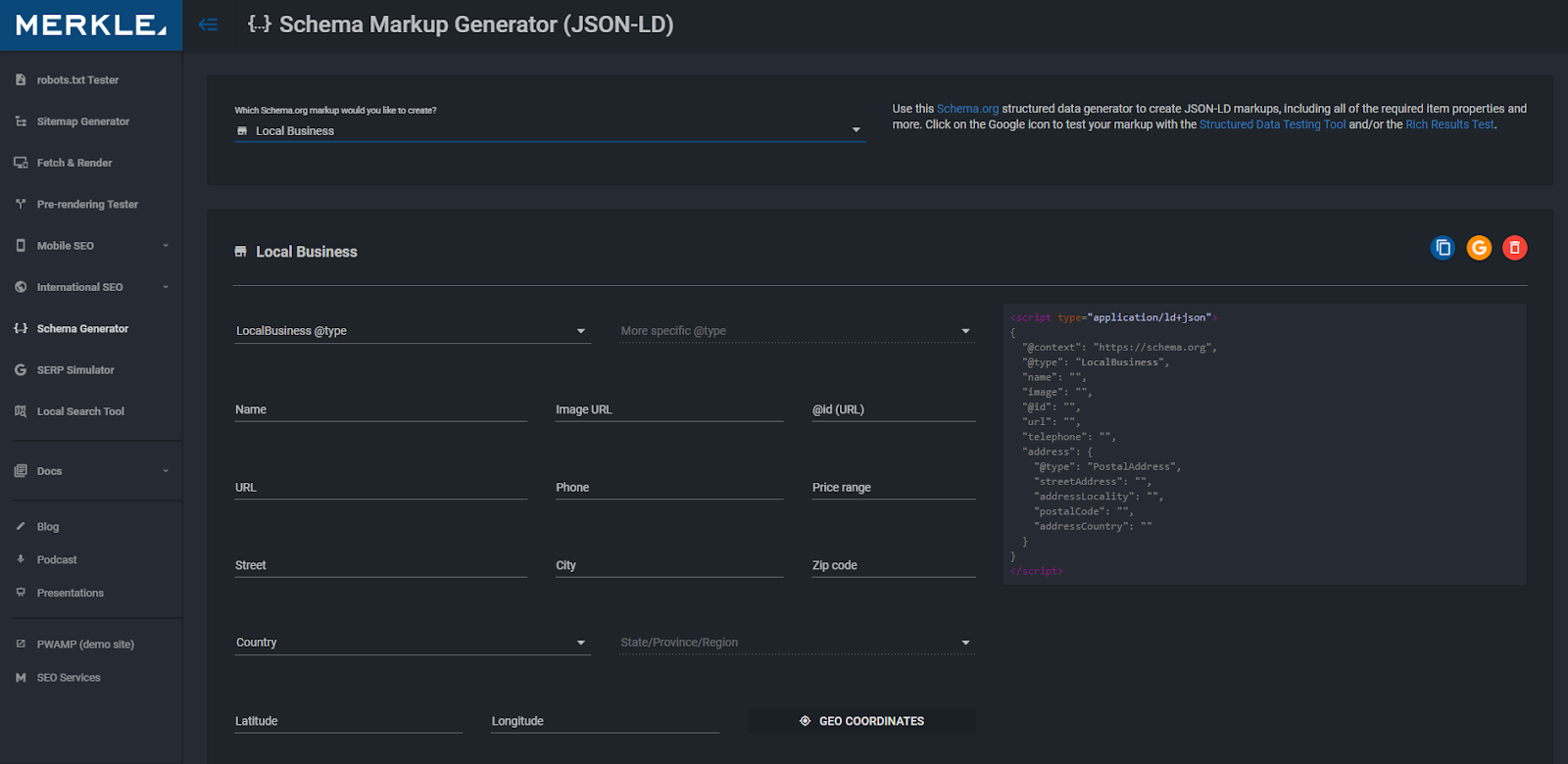 Fill out the required fields after this. This information will be added to the schema code which appears on the right side.
Copy the code and add it to the "head" tag of the homepage. You can do this manually, through the use of a plugin (on WordPress), or give it to a developer.
Repeat this for the main pages for your website and re-run the URLs through Google's testing tool to ensure it's properly entered.
Enjoy the boost in SEO performance and being one step ahead of competitors!
Conclusion
Schema markup is fine detail in the large list of on-page SEO. It's a language that all search engines—Google, Yahoo, and Bing included—all understand. While it can seem like an intimidating subject, any website owner can easily add markup to improve their search performance.
It all begins with understanding the different types of schema and choosing the appropriate one. Use a free schema generator to automatically create the code and add it to the correct pages.
This will give both users and search engines more information about your web pages.
Don't wait around. Use what you learned today to add schema markup to your website and see the results for yourself.
Author's bio: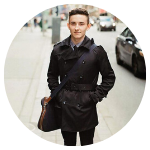 Carmine Mastropierro is a freelance writer and content strategist for Morphio. He has written for Neil Patel, GoDaddy, SocialMediaExaminer, and other publications.
You have a story to tell. We want to help.
Let's create memorable content and reach tens of thousands of people.