Interview with Helen Burrows, Co-Founder of slavefreetrade
50 million people today are enslaved to make our food, fashion & technology. slavefreetrade aims to end modern slavery using consumer power & block chain technology.
We have interviewed Helen Burrows, co-founder of slavefreetrade, to learn more about her background story, how she started slavefreetrade with Brian Iselin, her advice on starting your own nonprofit, charity or social enterprise and the future she hopes to create through her work at slavefreetrade.
Get inspired, get involved and ask any questions you like.
Let's get started!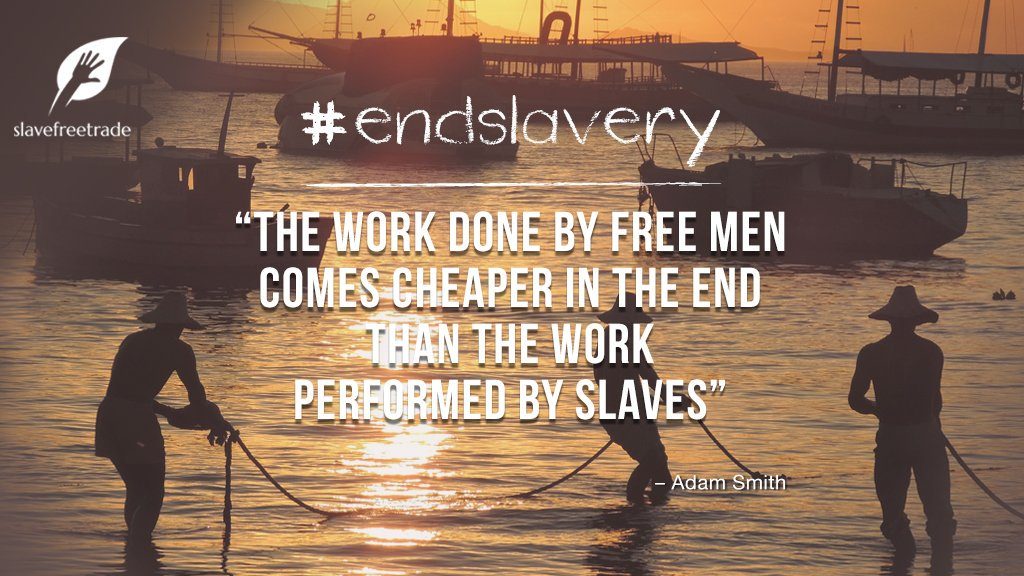 Q: What is your biggest life lesson or key takeaway from this interview that you would like to stick with readers?
Helen: "We each have the power and responsibility to put an end to slavery by demanding and buying products that do no harm to the people who make them."
Q: Can you tell us more about yourself? What is your passion?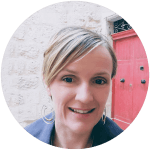 Helen: "I grew up in the Welsh valleys and currently live in Malta after stints in England and Australia. I'm a mother and a lawyer who has known from a young age that the world can be an unfair place. Having witnessed the insanity and cruelty of apartheid in South Africa as an 11 year old, I knew, and committed that my life would be about bringing fairness.
I am passionate about ensuring everyone has the freedom, power and self-expression necessary to live the life they choose."
Q: What was the inspiration for starting slavefreetrade and how did you get started?
Helen: "I co-founded slavefreetrade with Brian Iselin as an expression of my commitment to humanity and fairness. While I have worked on many human rights projects over the past 20 years, the concept behind slavefreetrade was Brian's idea. As a former soldier and Federal Agent, he spent 15 years wading through the people injured, or worse, making the things we buy. We both saw the futility and failure of the anti-slavery movement to reverse the spiraling numbers of people trapped in slavery – driven by inaccurate identification of its causes and our unquenchable thirst for quick and cheap stuff.
Business must be at the table to account for and eliminate slavery in their supply chains. And consumers must know that it's there and demand slave-free goods and services.Without that, nothing will change, ever.
We got started by building a team of amazing experts from a multiplicity of disciplines who share our values. As we defined and sharpened our approach, we created more partnerships and alliances committed to providing the wind beneath our wings.
We will soon be ready to go to market with our tech-based solution to identifying and eliminating slavery from within supply chains, before expanding it to address myriad social impact concerns globally."
Q: What are your best tips for others wanting to start a nonprofit or social enterprise?
Helen: "Be persistent. If you have a unique idea to innovatively address a social challenge – keep going. Barriers, back steps and buggeration factors are par for the course, but don't give up. Surround yourself with people who match your values, bring a rich variety of expertise and who know more than you do. And above all, keep going."
Q: What were your biggest challenges up until now?
Helen: "Our biggest challenge has been funding. While everyone we speak to about our mission falls in love with it, we have not yet converted that into currency. We will get to market regardless, it will just take a bit longer."
Q: What are your happiest moments with slavefreetrade?
Helen: "My happiest moment was my first conversation with Brian when he shared his idea and asked me to join him. I understood the magnitude of our undertaking and appreciated the blank canvas we were to paint slavefreetrade on. It was deeply exciting. And it has been a hugely fulfilling experience every day since.
Developing our slave-free verification framework was a big moment too. Realising that we had created the world's first tool to eliminate slavery – that revolves around workers, makes sense, is logical, connected, comprehensive and ultimately, REAL.
Celebrating our first birthday last month was another great moment. Acknowledging and appreciating the wonderful contributions to our mission made by more than 150 people all over the world, was an overwhelming, humbling, and happy moment for us."
Q: What future do you hope to create through your work at slavefreetrade?
Helen: "The future we hope to create is the one I envisioned as an 11-year-old walking the streets of South Africa. I want a world where human and civil rights are not required by legislation, but are so deeply ingrained in who we are, slavefreetrade no longer needs to exist."
Q: What is the biggest obstacle you face in achieving this future?
Helen: "The biggest obstacle we face is investment in the status quo and the toxic impacts of negative geo-political and socio-economic shifts that drive slavery and exploitation. It has taken a long time to reach the level of inhumanity, biases, barriers and challenges prevalent today. It will take time to nudge towards a tipping point of behaviour among consumers and businesses where slavery and exploitation are unacceptable and prevented, and the societal foundations causing slavery cease to exist."
Q: How can readers participate in helping you achieve this future?
Helen: "Readers can help in many ways:  
Stop buying so much stuff.  Rampant consumerism is a key driver of slavery. Reuse, recycle and check your needs. They're not as great as you might think.

Support slavefreetrade, either as a member of our team, by

donation

, or joining our social media networks.

Look out for our consumer app which will connect you with verified slave-free goods.

Demand brands eliminate slavery and exploitation from within their supply chains.

Advocate for robust anti-slavery laws among governments so business is compelled to do the right thing.

"
You have a story to tell. We want to help.
Let's create memorable content and reach tens of thousands of people.