Interview with Thomas Locke founder Fight Malaria
See how Thomas Locke has founded Fight Malaria. Malaria education. Made simple.
We have interviewed Thomas Locke, founder of Fight Malaria, to learn more about his background story, his advice on starting your own nonprofit, charity or social enterprise and the future he hopes to create through his work at Fight Malaria.
Get inspired, get involved and ask any questions you like.
Let's get started!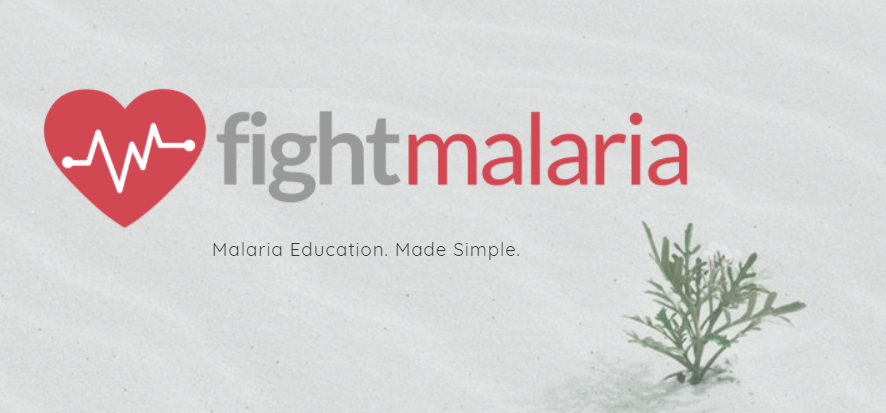 Q: What is your biggest life lesson or key takeaway from this interview that you would like to stick with readers?
Thomas: "Persevere! Setting up a social enterprise or launching a business can be daunting and can take up a considerable amount of your time. If things aren't going your way or you lack motivation, stick to it and keep going! "
Q: Can you tell us more about yourself? What is your passion?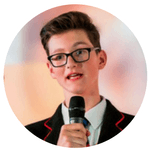 Thomas: "Hello! My name is Thomas Locke and I am the Founder of Fight Malaria, an educational organisation aimed at tackling malaria. I am interested in the recent developments of malaria vaccines and look forward to the launch of the first vaccine!"
Q: What are your best tips for others wanting to start a nonprofit or social enterprise?
Thomas: "Just do it! I know it sounds cliche and very similar to a popular shoe brand's slogan, but the best way to get started is to just do it. Build contacts and get your message out there. The best thing you can do, even before you launch or have a website it create a logo, brand name and put those on social media channels. Build some interest before you start!"
Q: What were your biggest challenges up until now?
Thomas: "Getting our educational resources out to people in Africa. We now have a Distribution Network of individuals across Africa who act as Ambassadors for Fight Malaria and hand out our resources. We are in the process of sending some large packages of educational material to Uganda and Burundi."
Q: What are your happiest moments with Fight Malaria?
Thomas: "Building contacts and getting to know people! There is such a wide network of people interested in malaria who we can communicate with. Building those connections and creating mutually beneficial partnerships is an exciting process."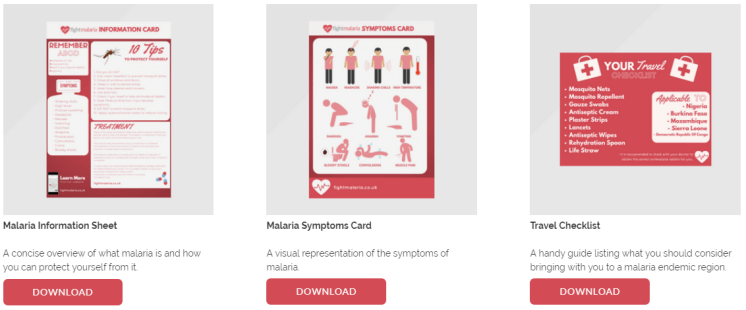 Q: What future do you hope to create through your work at Fight Malaria?
Thomas: "I hope to make Fight Malaria the 'household name' for malaria education. Whether you are a pupil in Secondary School, a traveler or African villager, we will have some material for you to understand malaria. We make malaria education simple and have received recognition from large organisations such as GSK and Comic Relief who believe in our brand!"
Q: What is the biggest obstacle you face in achieving this future?
Thomas: "Getting our brand out there! Whilst we are no.1 on Google/Bing/Yahoo, we don't have any advertising budget and have built our brand using social media. So in the future, we aim to utilize the powers of online advertising to get our brand out there!"
Q: How can readers participate in helping you achieve this future?
Thomas: "Well, to start with, visit our website: www.fightmalaria.co.uk and let us know what you think. Test our systems of downloading resources and listening to podcasts. Check out our blog and let us know what you think of the type of content we upload. You can simply leave your feedback on our GlobalOwls project page.
If you are a malaria researcher or blogger and would like to feature on our blog, let us know! Send all inquiries to support@fightmalaria.co.uk"
Grow your Nonprofit with the best Books
2 free audiobooks + 2 free Audible Originals to get you started.

1 audiobook and 2 Audible Originals per month after trial.

Audible is $14.95/mo after 30 days. Cancel anytime and keep all your audiobooks.
We've already made a selection of great Audible books for Nonprofits below
You have a story to tell. We want to help.
Let's create memorable content and reach tens of thousands of people.