Five Tips on Maintaining Work-Life Balance at a Nonprofit
Maintaining a great work-life balance is difficult for everyone, especially for Nonprofit owners. Check out these tips below, by Tatiana Morand, to create a better balance in life.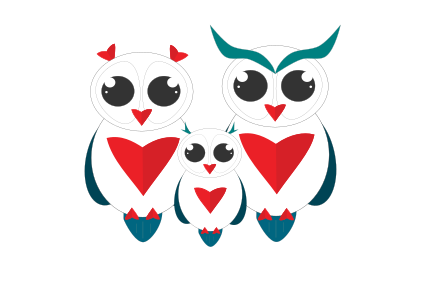 When your job feels like your calling, it can be hard to take time off.
However, between board meetings, grant proposals, and fundraising events, you might be starting to feel a little burnt out — which isn't great for you or for your nonprofit.
Even when you're passionate about your cause, sometimes you just really need to take a break.
However, I know that's much easier said than done.
That's why I've put together these tips on maintaining work-life balance when you work at a nonprofit.
You might also find interesting:
1. Shut off your email
Technology has made it much easier to connect with your volunteer base and generate interest in your nonprofit, but it's also made it a lot harder to shut off. (I'm definitely guilty of this too!)
Although it can feel like you constantly have important messages to reply to, it's important to disconnect and take some time for yourself outside of work hours — which means not responding the second an email arrives in your inbox.
2. Develop a routine
Setting aside a specific time every week for recurring tasks can help you stay on track. Although there are sure to be other things that come up (why do grant proposal deadlines always seem to sneak up like that?), having a general structure can help keep routine tasks from catching you off guard.
This tip can apply to your personal life, too. By taking a few minutes in the morning to stop at your favorite coffee place, or knowing that you'll meet a friend for dinner every Thursday after work, you'll have something small to look forward to that can help separate your work and home life.
3. Learn to say no
Working at a nonprofit can mean being pulled in 500 different directions at once. However, for the sake of your mental health, sometimes you just need to put your foot down. Saying no to a new idea doesn't mean you're not committed — it just means that you have your priorities in line.
4. Start using time-saving tools
If you feel like you're constantly doing the same manual tasks over and over, it might be time to invest in software that can do it for you. Tools like membership management software can help you streamline operations, giving you time back for more strategic planning and more face-to-face time with your members.
5. Don't feel guilty
Out of all my tips, this is the most important.
If every time you're taking a break you feel like you're waiting to get back to work, or you can't stop thinking about work, then you won't feel any more relaxed then when you started. By recognizing that, as much as you love what you do, sometimes you need to take time off, you'll feel much more refreshed and ready to get back to it at the end of your break.
Maintaining work-life balance can be difficult when you work at a nonprofit… but if you want to be around for the long haul, it's a skill you need to develop. Keeping these tips in mind when you're feeling overwhelmed can help you avoid burnout and cultivate mindfulness that will help you both at work and at home.
Author Bio:
Tatiana Morand is the Content and SEO Manager at Wild Apricot. When she's not preparing content to help small membership organizations with big dreams, she likes to explore Toronto's brunch and cafe scene.
You have a story to tell. We want to help.
Let's create memorable content and reach tens of thousands of people.