How to Step Up Your Nonprofit Social Media Strategy & Increase Donations
Social Media has been the great equalizer, granting many opportunities for anyone with an internet connection to stand out. Get the most out of it for your nonprofit by following the tips below.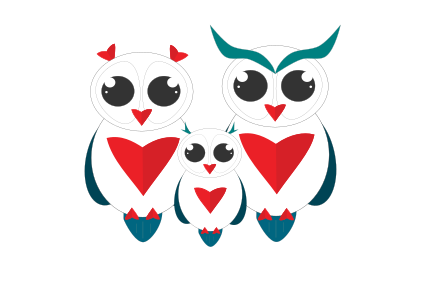 The impact of your non-profit is something worth sharing in and off the web. You should be aware of the exponential growth that occurs when you ramp up your social media strategy, and you'll discover that you can increase donations by 59% at least with social giving. Over half of people engaging with your nonprofit over social media take further action in the long run.
Taking the time to create memorable content to reach tens of thousands more volunteers and followers is well worth it. It's crucial for you to learn about the best tactics for your social media presence, and then you'll be able to connect with people who are passionate about your cause and doing good. Here are some tips for stepping up your social media strategy and gaining valuable donations.
Set Up Nonprofit Social Accounts
As a nonprofit, you have access to benefits on social media that normal accounts and for-profit businesses don't have access to. This includes donate buttons that make it super easy for your followers to contribute, and you can also take advantage of fundraising tools. It's free and painless to switch to a nonprofit account across platforms, so I wouldn't waste any time getting on board with this.
Here are some ways to access the numerous nonprofit benefits for some specific platforms:
Facebook
Go to your organization's Page.
Click Add a button. If you've already added a button, hover over the button and select Edit Button to change the text.
Select Shop with you or make a donation > Donate > Next.
Select Donate Through Facebook.
Click Finish.
Instagram
Go to your profile and open the menu.
Select Settings.
Tap Business then Donations.
Turn the slider on beside Add Donate Button to Profile.
Twitter
TikTok
YouTube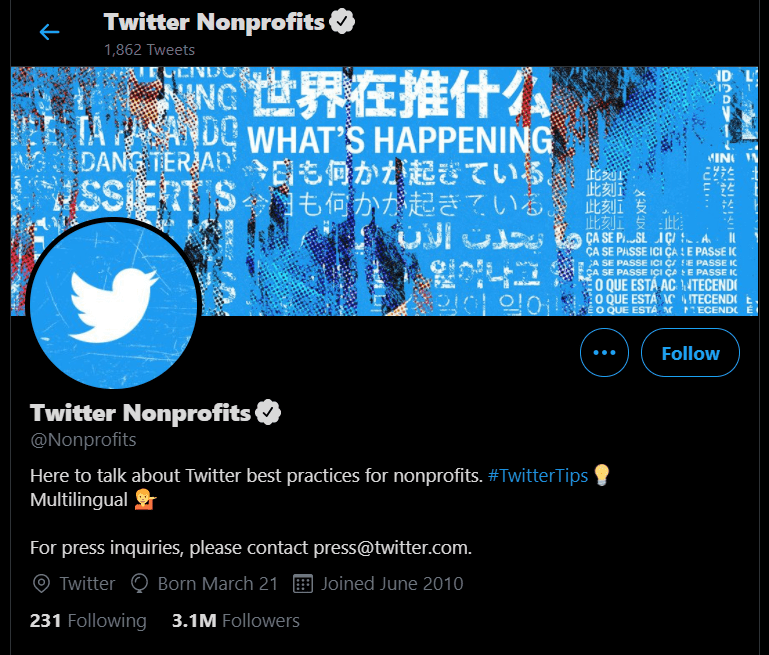 Create Your Social Media Strategy
"A goal without a plan is just a wish." 
― Antoine de Saint-Exupéry, writer and pioneering aviator
Simply posting on social media in your free time will maintain your social activity, but it won't accomplish your goals. It's important to develop a social media strategy from the start in order to gear your posts toward a specific plan of action. Get creative and adjust your goals to align with the different operational features on each social platform.
So what are your goals? Your biggest priority may be gaining donations, having a profitable pledge drive, gaining volunteers, or maybe you're promoting an event. List out all of your goals and then develop a strategy for each social media platform that will reach the widest audience and motivate action. As a nonprofit you're striving to create action for your community and cause, so you should regularly include a call-to-action with links and content.
Your plan should establish how often you want to be posting, and you should create posts regularly. Studies show that the more you post the more engagement you'll have, and it's a good rule-of-the-trade to limit posting to five per day so people don't feel ambushed or spammed. Try using a social media planner to target posts to the widest audience during the most active parts of the day. You want your audience to know that you're responsive, active, and that your content is up-to-date.
If you're having difficulty coming up with a concrete plan or you're unsure of how to implement a strategy, get inspired by some success stories or review the existing strategy of a competing organization. There are numerous nonprofits with a story to tell and you can see the campaigns that helped them accomplish their goals. Take note of how these organizations established their needs, stayed consistent, and provided resources to drive donations.
Develop Your Social Media Team
A dedicated team with experience in the social media world can work cohesively for successful campaigns. If you have the resources you can hire a dedicated social media strategist or a whole team for large organizations and campaigns. You can even use your volunteers who are eager to help your cause as additional hands for running your social media accounts.
If your non-profit is active in your local community, try partnering with a local social media or digital marketing agency. They might provide a deal for local businesses or non-profits. Plus, it's always nice to support local businesses.
Along with organizing a social media team, you should implement policies and guides for each team member to follow. Having  clear and concise policies will maintain structure, fluidity, flexibility, and a consistent voice across your social media platforms.
Try to include the following practices for your social media team:
Create a hierarchy and/or delegate duties for team members. This can include having one person overseeing all social media platforms and others running their respective accounts that they're most familiar with.
Have a transparent directory of team members and their roles, including contact information for everyone to communicate successfully
Provide a guide for each social account that includes the voice and tone of the company, how to behave on the accounts, and what's expected. This can include a long-term guide, a content calendar, and even a weekly guide since goals are constantly evolving.
Establish security protocols along with account login information.
Create a crisis communication plan. How will you shift your posting and tone during major events and sensitive situations?
Provide all relevant laws, copyright, confidentiality, and privacy regulations for each social platform.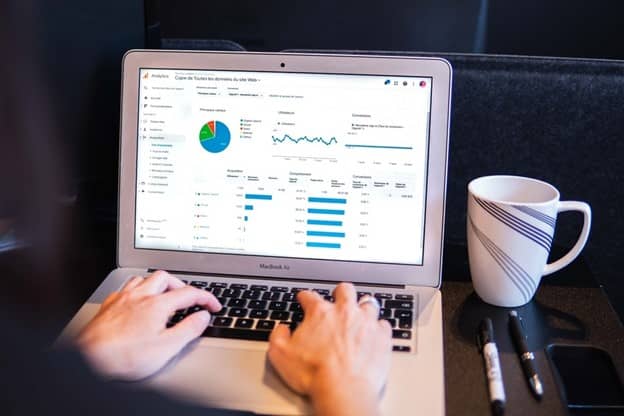 Check Your Analytics
The analytics tools on your social media accounts aren't there to just take up space. They're extremely useful for dialing in your social media presence to target your market, driving conversions, and fine-tuning your posting skills. Most analytics features on social channels show you statistics for clicks, comments, likes, views, and help you understand which posts are performing best.
The secret is how to use this data to your advantage. Check to see if photos with infographics, photos, and videos are outperforming posts without this visual content. Posts that include questions or encourage engagement are also more likely to perform well. You should also analyze the times of day that are performing well and gauge your future posts accordingly.
Use the Right Social Media Tools
You can amplify your voice and take your social media presence to the next level with some smart social media tools for nonprofits.
Start Driving Donations and Improving Your Social Media Strategy
Your nonprofit is leading impactful causes and people are out there eager to join your organization in creating change. The first step is reaching them, so don't miss out on the valuable opportunities with social media. Try out some of these tips and you'll start to see donations and an expanding social impact.
You have a story to tell. We want to help.
Let's create memorable content and reach tens of thousands of people.