20 Online Fundraising Ideas Working During COVID-19 by WholeWhale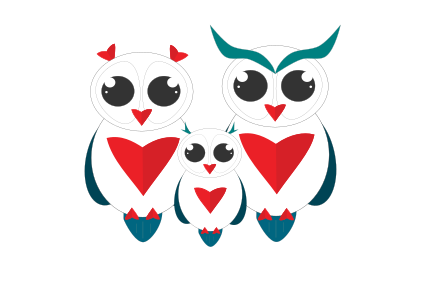 In this video, George Miner, chief Whaler of Whole Whale shares his 20 Online Fundraising Ideas that are working during COVID-19.
In summary:
Number 1: Virtual Poker Night
Number 2: Thanking frontline workers with various campaigns
Number 3: Virtual peer-to-peer popcorn sales
Number 4: Live stream giving
Number 5: Huge events
Number 6: Facebook Livestream donate
Number 7: Live stream gaming fundraising
Number 7 and a half: More live stream gaming
Number 8: The social distance walkathon
Number 9: A round-up app
Number 10: You can Coursify your content
Number 11: Virtual trivia night
Number 12: Online auctions
Number 13: Online raffles
Number 14: A zoom cocktail hour
Number 15: A meet and greet
Number 16: A virtual movie night
Number 17: Karaoke for a cause
Number 18: Create a digital tribute wall
Number 19: Virtual challenges peer-to-peer
Number 20: Sell branded masks
Be sure to check out the video where George goes into examples for each and every social distancing fundraising idea.
Video Transcript:
Welcome to our best socially distance fundraising ideas that are working in the time of COVID-19's shutdown.
COVID-19 has ruined almost everything and the fundraising world is no exception. Forcing a shift to digital overnight. Some savvy or organizations have jumped on the ship while others are still trying to figure out where to start.
We have compiled 20 of the best virtual COVID-19 socially distance friendly fundraising ideas that leverage tools like: Zoom and Facebook and YouTube and Gaming. Ideas that are working to raise money in this climate.
Stay with us to the end also where we share three steps that will help you create coded adjacent communications.
My name is George Miner I'm the chief Whaler of Whole Whale a B-corp digital agency and an online course company. As always we're sharing our top thoughts on tech, marketing and impact.
COVID-19 has disrupted the way we work live and give. What worked at the beginning of 2020 is now almost completely obsolete and for many real life fundraising events it's clear that they no longer work. Nonprofits that depend on races, on galas, on workplace giving, small school fundraisers, peer-to-peer events, in-person fundraising events are now scrambling to digitize their efforts. While we're in this transition there are some great case studies and fundraising approaches that we have seen. They're starting to gain traction under these new rules of fundraising. So let's run through some of these ideas with examples to give your organization ideas for fundraising.
Also actually if you have good examples of COVID-19 or virtual fundraising examples, we'd love to see them in the comment section below.
Maybe we'll create another episode and feature them if they're good enough and are entertaining.
All right let's get to it. Here we go quickly.
All right :
Number 1: Virtual Poker Night
All right have a virtual poker night livestream it have a featured room with many celebrities and use 'others room'. Rooms for people to join in a poker tournament. You can use apps like poker2 – or Poker Stars calm. In April 20 2010 Matt Damon ran celebrity poker training and people like Sarah Silverman have some funny things to say as they join to keep things lively and interesting 100% of the 1.75 million proceeds they raised went to Feeding America.
Pretty awesome. Well look. You need a celerity to do this but if you can pull together a virtual poker tournament. Just see you joints obviously there isn't a winner-take-all more like a winner give all scenario.
Number 2: Thanking frontline workers with various campaigns
The USO is phenomenal at doing this. They actually have many different campaigns that send signatures to support the troops working in the front lines in this current climate. After users signed the virtual message of support the USO sends then those to the front line while directing people that user to an instant donate page.
So think about how you might send messages of thanks to frontline workers or messages of solidarity to your stakeholders in the region and then send that user to a confirmation page with the giving.
Number 3: Virtual peer-to-peer popcorn sales
Any sort of peer-to-peer strategy that has been basically changed by social distancing can be redone, however. Look, virtual peer-to-peer tools are out there. Like this one we're showing you from Double Good. They use it to quickly raise funds by running a gourmet popcorn virtual fundraiser. The entire fundraisers wrong via this double good mobile app and all these orders are shipped directly to folks in the US. So they avoid any in-person contact. It's kind of like your supporters to do what the Girl Scouts to selling cookies but entirely remote via an app which is perfect for social distancing. Holiday Heroes org a local Chicago nonprofit whose mission is to provide joy and entertainment to children who are seriously ill actually created a double good virtual fundraiser they raised about 10 grand around for days with all supporters receiving great popcorn for their contribution.
Also this was a quick note from the executive director there our return on investment was quite large since all of our other fundraisers is typically in-person events or golf outings so that type of thing it took a lot of coordination and a lot of work a lot of hours just to spend managing those logistics so they actually saved time in what they used to spend in organizing. Also it's a type of shift we need to start making when our galas and events are being canceled so I encourage you to experiment with that.
Number 4: Live stream giving
This is a fun one comes from something we saw with Pat Flynn. He did just sort of Wheel of Fortune live stream where he's actually doing this live stream every single day supporting various nonprofits among the code environment and he's actually using YouTube live stream with the super chat functionality. Super chat functionality basic allows you to accept payments for people that want to chat any questions or comments haven't answered on the show he answers on one show plus each part of the wheel was sponsored so that when it like landed on the section that company made a donation in exchange for the shoutouts that Pat gave them.
We've added a link to what he's doing and the examples in the description so you can see a little bit more how that works. Quick note, super chat is only available to channels that have monetization are over the age 18 and only in eligible locations but you can still turn it into a big game show in other ways and make it fun you don't even need a huge event.
Number 5: Huge events
Yeah huge events telethon some live streams events there they're happening constantly. Luckily we saw this one love this one from AmeriCares, a leader in disaster recovery preparation for America and in this example AmeriCares posted an event. COVID is no joke in partnership with Comedy Central. This was a collection of awesome comedians that came together put on massive telethon where there is hundreds of thousands of dollars. So look. You can see in this example that they're clearly making a push in addition to the donation functions available in YouTube. By the way only available to AmeriCares is because they worked with Comedy Central who has their own channel that has that functionality but like look it's a big thing it's a huge share high level piece but you can also put on a small-scale telethon as well as via these live streaming options they also use a text to given that example – I love that.
Number 6: Facebook livestream donate
In this example Cincinnati Zoo showed off some of their animals while running a live fundraiser that supported the zoo's work. Which is clearly closed right now because Tigers can apparently catch Covid-19. They were able to save it for future audience as well and rerun the video as you can see there's a clear donate option that tracks the total amount raised during the live show and it could be a good idea to have a few planned donations come in at the beginning to kick off the event start set the time for which you expect. This is also leveraging Facebook donate and they are page there so they can actually schedule that livestream have the donation go through Facebook and Facebook is taking in a zero percent of those transactions which it's pretty awesome so look, just package some of your content and you still have access to or your ability to put on a show. And of course it's much easier if you have, you know, live awesome cute animals but look maybe get a pet rock or goldfish and do something creative people eventually run out of episodes of Tiger King, right?
Number 7: Live stream gaming fundraising
This already existed. It was already out there in the world and in this example we're just showing you how extra life that work is you thousands of gamers around the world to play games in support of their local Children's Miracle Network Hospital. So they've been around actually since 2008. They've raised over fifty million dollars doing these types of things like for really great causes and supporting sick and injured kids through online gaming fundraising. There are more tools than ever. A Twitch, a Tiltify, and more to find extreme games and ask for donations. In addition these strings are kind of black performances that keep people's attention that allow for the message of the nonprofit to be amplified. Check out the link in the description for an interview we actually did with extra life. It was podcast number 134
Number 7 and a half: More live stream gaming
I mentioned til defy another platform that does this right so Tiltify is a live streaming fundraising platform that integrates well with twitch so that's the leader on gaming right now. Tiltify is a fundraising platform for interactive telethon style pack that enables donors to invest in the cause but basically people can play popular video games while ranked a fundraiser for their audience that watches a lot the stuff actually works. We didn't believe it so we actually did an interview with the CEO of Tiltify to hear many of the other ways also the platform is being used even beyond just gaming. That was episode number 138 of our podcast linked in our description.
Number 8: The social distance walkathon
Yes captain Tom Moore you had to be living under a rock in 2020 to not hear the story of captain Tom Moore's 100th birthday walk for NHS. So basically Tom Moore he walked a hundred lengths of his garden for NHS charities and raised over 32 million pounds. Alright so obviously that went viral because that's the kind of hero we need right now. But we can't all have a captain Tom work. I already checked in was on sold out but consider how we were challenging your audience to come up with fun and creative fundraising efforts in the quarantine environment.
Number 9: A round up app
Round up app is a fun little app sits on your phone connects to your monthly credit card history and simply rounds up every purchase turning it into a donation to your nonprofit at the end of the month. And usually comes out to be around twenty five dollars give or take. Look it can be a fun way to message your audience about donating your change in a certain distance way because we don't do tip jars anymore. Well they're digital change to your organization. If you're interested in any more you can also listen to our podcast seeing a trend here. Number 128 we did with a founder in the description.
Number 10: You can Coursify your content
So what does this mean? Alright it means that let's say you're a concert hall or a venue the 92nd Street Y actually 92nd Street Y I had incredible shows and thought leaders they came on their stage constantly sharing information that now can be done cuz social distancing banks go of it but you can turn that content into online courses that you either charge admission for or offer for free and then have a not-so-subtle or so asked to donate to sustain the work that you 92nd Street Y like 92nd street Y is an entire performance in course calendar now they completely crucified tons of this stuff from performances to online classes so think about how you might switch some of your on the ground programming into a course that you would then charge for or give away for free but yeah immediately ask for support afterward an online tool like mighty networks comm can really help you supersize this idea and build a community robit
Number 11: Virtual trivia night
So this is a fun way we found this actually in the Ambler Gazette in all places that make family started a trivia night and now they're attracting thousands of online players or I'll toss it in a few bucks to play their online trivia. So basically you could create this trivia night offered up to your audience and pull in players online in this case they were actually able to raise around 4 grand for a local food bank through GoFundMe that they set up.
Number 12: Online auctions
So charity buzz is a leader in this game in this example chef Jose Andres offered a virtual cooking class great social distance appropriate event got people bidding in the interest and leverage that interests the celebrity to promote it. Perfect right? You may need to use charity buzz but you can allow people to bid on unique and extraordinary virtual experiences supporting your charity.
Number 13: Online raffles
similarly building on top of the options but with prize EO you have an option to submit small tickets for big chance of winning select like 5 or $10 tickets in order to win a chance to say be there when Hamilton returns the reopens please reopen Broadway but safely. So instead of a big winner-take-all option you can do these types of online raffles with big prizes but still broken up into smaller raffle minutes.
Number 14: A zoom cocktail hour
So. Look this takes on many different flavors in this example we're showing you soon Tokyo one of the earlier ones this has happened on April 2nd 2020 and basically left our 200 guests invited this cocktail hour and they paid a fee and it was basically a well-designed invitation guestlist performances signature cocktails a host committee all the ticket sales went to the World Health Organization. It's the same as doing a live event you know you just instead get the webinar charge per seat for people to do this on zoom have some special guests and give people an excuse to have a drink and a nice outfit a nice night out at home take off the sweatpants. You can also pair this with some custom wine we actually have heard of some cases where organizations are literally sending wine to people that have registered in advance plus you can also sync your event spawn spy group session playlist to set the mood and let people have some fun as well.
Number 15: A meet and greet
This is an interesting month certainly Joe Biden has been benefiting from these virtual meeting greets for a 5k is covered by Politico so he's literally selling off hey have a meeting with me on Zoom for 5k it's pretty straight forward actually but going back to charity buzz they're also doing a lot of these with various celebrities so you could go right now bid on a Zoom meeting let's say with George Costanza or maybe somebody else.
Number 16: A virtual movie night
Alright so use a fun tool like Netflix party calm you could simply do chat with a time countdown for your movie then watch and chat it IRL and joke about it what kind of social distance IRL I guess you can do a documentary screen and then maybe have an actor section with a conversation now the with some of the people involved in the documentary you could have any sponsorships as well as ticket fees for this and it sort of mimic good night out of the movies.
Number 17: Karaoke for a cause
We couldn't find any examples of people that have done it but we do have personal experience running a karaoke on the online way using the toilet watch together calm so look you could run a Zoom meeting or livestream on Facebook or YouTube but with people singing along to the best or worst karaoke songs. Bonus you'll be charging for songs and solar requests I strongly also recommend that you test your setup before you start because protip you're probably gonna need to mute others to avoid that feedback and maybe also the general off-key singing.
Number 18: Create a digital tribute wall
This was in place before certainly COVID-19 but in this memorial wall example donate life America publicizes very very touching messages that people have submitted in memory of a loved one while supporting also the cause in a public site that allows Casa manages to be put up in exchange for donations in in a thoughtful respectful way
Number 19: Virtual challenges peer-to-peer
So like you have anyone offer up say to cut their hair in a bad hairstyle for donations I'm Mohawk and that'll cost extra look we all need haircuts so you can do that it doesn't even have to do with hair but think of a virtual challenge that people can do from home put it out there for your audience to go out and give it a go alrighty.
Number 20: Sell branded masks
So we're all starting to see these pop up quite a bit with causes that you support vistaprint is also donating 10% of math sales to help small businesses and there are a number of others that have offered this as well I know their version of this you could actually set up ways for people to create DIY branded masks but just take some of those design t-shirts that are always popping up then turn that into a quick cut t-shirt face mask coverings. Make sure you follow the CDC guidelines for DIY mask creation and include the branding element so this is also a great idea too if you have a lot of those extra large t-shirts sitting in that corner box you know you have those so start doing this to raise money as a result as well as get your brand on people's faces
A final note here about three coded adjacent communication concepts to consider
Number one: watch to empathize with your audience really when you communicate you know that everyone's going through a hard time in one way shape or form.
Number two: consider the why now why is this urgent right now for your audience to be involved for your stakeholders and why does that actually need to come in the port of support right now
Number three: connect COVID-19's impact you're cause it's not just your cause anymore say the environment are helping animals it's the fact that there are COVID-19  cause issues that are putting extra pressure on your audience on your stakeholders which is why your work is more important than ever.
Here are some tips on finding how your audience and maybe your stakeholders are impacted by COVID-19 adjacent search issues look on Google Trends and look up COVID-19 and your cause or issues to see the regional interest in trends over time you can also use Google's search autocomplete just type in COVID-19 plus your cause or issue to see then the auto company after that are popping up and how your stakeholders may be dealing with this issue and searching for answers. Think about how you may best position your messaging to solicit donations
Alright, we did we'd love to hear from you and again we can learn a lot more actually if you're able to share any great examples with us including 19 or virtual fundraisers that are working you see working share them in the comments we'd love to see them.
Alright, that's all we got for you thank you we encourage you also to subscribe so that you can get the latest and greatest from us every single week we're doing this kind of stuff sharing that everything we know around marketing and social impact also check out Holwell University 7,000 students learning from our online marketing courses for social good and we can help you increase your impact in many different ways online also that's super interesting definitely click it.
Be sure to check out the video and subscribe below to receive future nonprofit marketing tips.
You have a story to tell. We want to help.
Let's create memorable content and reach tens of thousands of people.