Help Girls United FA use football as a tool for empowering young girls and women across the globe
Get involved – Give advice below
Global Owls is an open collaboration platform. Join our global community to solve big challenges for social good. Sign up, Login or Learn more
AT A GLANCE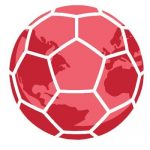 Volunteer opportunities for 2018 
April 2nd – May 27th
June 4th – July 29th
August 6th – September 30th
Project: Girls United FA
Our vision
Our vision is to sustainably impact rural and low-income communities across the globe by using football as a tool for development. We seek to enrich the lives of locals through promoting gender equality in sport, mobilising the economy and improving physical health.
Our mission
Our mission is to establish football academies for girls, by recruiting volunteer coaches to join us and lead at our academies. We want to work closely with the local community by applying a bottom up approach to our academies. As a result of the increased opportunities and improved resources that we provide for the girls in Bacalar, we hope for them to grow and flourish into confident and inspirational leaders.
Our impact
So far Girls United FA has led two 8-week academy programmes in Bacalar (Mexico). The programme comprises of evening training sessions Monday through Friday, with games and tournaments being played on Fridays. In the first week of the project we saw over 100 girls at the academies.
What people say about us
"I'm so glad I got to be a part of the programme and that I can continue to help with it – even from New York! I miss the place and the people so much. It really is a special programme."
"I would describe the experience as worthwhile and uplifting. The location is truly an undiscovered paradise. If you want to give something back and do something meaningful, then Girls United is the place to go."
The highlight of my trip was definitely being able to play with the girls, they are all such great people. They always had a smile on their face when they arrived and that made for a really fun and enjoyable environment. I had tonnes of fun at every training session and I am sure that the girls did too!"
Where we want to improve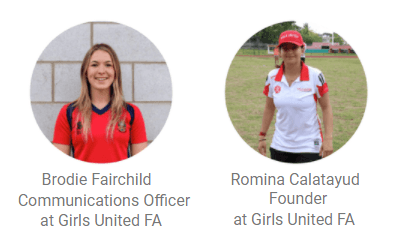 Growing our audience: we need advice on marketing strategies that will help us to expand the reach of our organisation.
Metrics: we are looking for advice in using our data in the most effective way in order to develop our first annual report.
Volunteers: We are always looking for volunteers to get involved with our programmes. We would like advice on finding volunteers that will commit to our opportunities in Bacalar.
5 second test: we would like to optimize the clarity of our homepage by measuring first impressions. Go to Girls United FA, have a look at the homepage for 5 seconds, come back and write down your first impressions (what you still recall, look & feel, etc.).
Show your skills. Build a better future.
Give advice below.
(Do the 5 second test. It's powerful & only takes about 2 minutes to make an impact.)