TEPHE: Transformational Experiences Promoting Higher Education
TEPHE empowers schools to partner with professionals in their community to provide a 21st century, whole child educational experience for students.
AT A GLANCE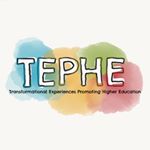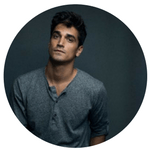 Ethan Adshade, founder TEPHE
See @TEPHEducation's ambition to make School awesome for Students and see how you can get involved.https://t.co/RgMHIS8ZSz#Teacher #School #SocialEnterprise #Students pic.twitter.com/6o4IwtGYbi

— GlobalOwls 🌎 (@GlobalOwls) February 4, 2018
TEPHE empowers Los Angeles schools to partner with professionals & experts in their community and provide transformational experiences to their students.
Founder, Ethan Adshade, is a former school teacher who noticed that students need more role models to awaken their self-awareness of what their strengths are or where their brilliance lies.
With TEPHE, he aims to make the process of partnering with professionals and experts in the school's community simple and to provide a whole child, 21st century, educational experience for students.
Ambition and how you can help
TEPHE wants to make school awesome for students. They want to empower schools to inspire their students within the confines of their own classrooms. They want curriculums to be more related to real-world. TEPHE wants every student to have an answer (and a plan of how to get there) to the question "What do you want to be when you get older?"
You can help by giving advice in the comment section below or by donating to their cause.
Show your skills. Build a better future.
Give advice below.