How Salesforce Makes Big Data Cushy for Businesses? A Brief Guide
A Guide to explain how Salesforce is making Big Data Cushy for Businesses. A guest post by Sujain Thomas.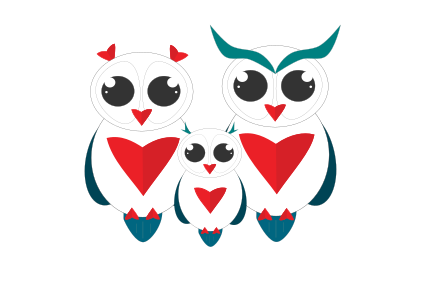 Salesforce was the pioneering name in CRM cloud and constantly evolving over the last several years' time; Salesforce is now the No.1 CRM platform that is trusted across the globe with millions of users. As of late, Salesforce offers a wide range of tools, which are not limited to CRM solutions, but also largely in terms of enterprise app development. The new Salesforce DX puts forth a source-driven development approach, which also targets the small to medium scale businesses along with larger corporate. With the use of the comprehensive Salesforce suite, one may also try to discover a more comprehensive customer relations approach by gaining proper insight into individual customer behaviors and by understanding their needs.
Salesforce tools
Some major Salesforce tools are:
Sales Cloud – This tool will help the salespeople to identify the top prospective leads, closely interact with them, and help boost the sales as well as close sales in minimal time.
Service Cloud – Aims at helping the customer support team to perform more effectively and ensure seamless connectivity and effective communication.
Marketing Cloud – Featuring many tools that unite the sales and marketing processes into a single platform. It also gives the provision for the marketers to engage with the customers using different channels effectively.
Commerce Cloud – Helps in the creation of a more personalized and individualized sales experience between the businesses and users.
Community Cloud – This is another mighty tool that helps businesses to build communities around their brand consisting of the stakeholders, employees, partners, and customers. This will help boost close interaction and more engagement.
Quip – Rather than a tool, Quip is a more collaboration and comprehensive platform that helps in organizing better team coordination.
Salesforce DX is now an end-to-end app development platform that offers a unique solution in terms of source-driven enterprise application development. It could further save time and also help reduce developmental efforts. Salesforce offers much of a unified platform that will let the users enjoy customized solutions to ensure top security, too, while building the best apps. Now, the Salesforce application is used by thousands of enterprise users from across the world, ranging from small scale businesses to the biggest corporations of all sizes. Salesforce could offer support to all types of industries, too, without any geo-restrictions.
Some of the major industries to which Salesforce is serving with its unique set of tools include, by not limited to, financial and banking sector, manufacturing, healthcare, FMCG, retail, communication and media, logistics, automotive, etc. Some of the most renowned companies from across the globe like Aston Martin, American Express, Canon, Puma, L'Oréal to, etc. too now use Salesforce as their preferred CRM platform.
Big data on Salesforce
In the era of big data, Salesforce is scoring big by making some significant changes to its platform. There are many new concepts launched on to the Salesforce's latest DX platform, which enables better source control management, scripting, and continuous integration, which all makes things much easier for the developers. Doing so now paved the way to upgrading the conventional data management practices in e-commerce as well as the DX suite ensure continuous code promotion as well as testing automation. Further, we will discuss some of the big data solutions offered by providers like Flosum.com through the Salesforce CRM suite lately.
Big data tools
Heroku
The latest version of Salesforce DX functions on the Heroku platform. All the apps which are hosted on Salesforce CRM may be using the Heroku pipelines. The users of DX will enjoy a rich experience with Heroku in terms of both continuous integration as well as the benefits of upgradable tools that come along with DX.
Salesforce DX now depends largely on the Heroku Flow for its functioning, and the major components of it complement effectively to machine learning as well as big data management. Further, we will discuss the major components of Heroku, which facilitate big data administration on Salesforce. Even though three of these were already existing there for many years, big data has really changed the picture and started tapping the potential of these tools in a bigger way lately.
Heroku pipelines
It is a much innovative approach to organize Heroku apps that share the same codebase. The users could find a much easier way to develop, review, and produce a unique environment offering more support and ensure continuous delivery. This will further help create a more visible visual platform to help manage a bigger volume of data coming in every minute and handle it in the best possible manner.
Review Apps
This is another component of the Heroku Flow, which will let the enterprise users discuss purpose-made changes which they would like to merge into the codebase. For those apps which get connected to Git or GitHub, review apps of Heroku may run some temporary tests on given URLs based on the pull requests which are open.
Integration of Github
This integration will again let the enterprise users connect reports to Heroku apps. This could be done manually, or one can also use automation while working with it on Salesforce developmental platform. Each time, the deployment will show you the difference between the actual current release as well as the previous commit made. You could also access the activity tabs on the dashboard of the Heroku apps and then understand the performance in a better way.
Heroku CI
Another latest addition to the Heroku Flow suite is Heroku CI, which is available in the latest DX release of Salesforce. Continuous Integration or CI will let the users do take a better approach to integrate Salesforce tools with other third-party tools that the developers are already using. Say, for example, you could Jenkins in combination with the in-built Salesforce tools. This will further make the automation testing much easier to run against the code. This will further facilitate big data management better.
To achieve these best benefits, one also needs to have a clear understanding of the objective as to how to approach this predictive analysis model. There are many such objectives to be derived on the usage of Salesforce DX as like financial modeling, revenue forecast, fraud management, budgeting, marketing administration, operational strategies, and so on to measure the success of your model.
Author Bio
Sujain Thomas is a writer and SEO expert. Nowadays Sujain manages and writes for Flosum.com. Her primary focus is on "Salesforce DX". She is responsible for building content that helps IT professionals learn to speak each other's highly specialized languages.
Grow your Nonprofit with the best Books
2 free audiobooks + 2 free Audible Originals to get you started.

1 audiobook and 2 Audible Originals per month after trial.

Audible is $14.95/mo after 30 days. Cancel anytime and keep all your audiobooks.
We've already made a selection of great Audible books for Nonprofits below
You have a story to tell. We want to help.
Let's create memorable content and reach tens of thousands of people.