What are the best reusable grocery bags?
Want to switch from plastic bags to reusable grocery bags, but don't know what choices you have? Check out our list of best reusable grocery bags below.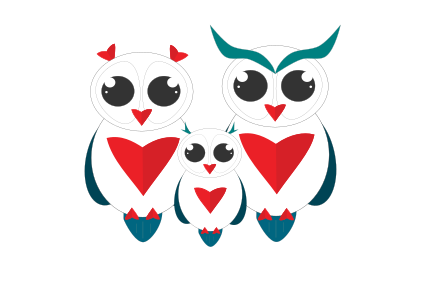 You might be used to the usual plastic bag and think that to go green, you will need to buy the exact same bag but made from a reusable material.
That's not the case. There are plenty of reusable grocery bags that are very different from the traditional plastic bag and which have a lot more benefits than simply being reusable. There are so many options to consider, including machine-washable totes, foldable bags, canvas carry-alls, or patterned polypropylene bags that match your style. These top-rated picks are so functional that you'll actually look forward to bringing them into the grocery store with you.
Check out our list of best reusable grocery bags below.
Once you find the reusable grocery bag(s) that best fit(s) your needs, be sure to stash it in multiple places to increase the chances that you don't forget to bring it along and that you don't need to buy plastic bags at the grocery store.
Single-use plastic is a huge problem and really, every single one of us can make a difference by changing our habits and not buying plastic bags.
It's up to all of us to make a difference. Luckily, there are already millions of people who have made to switch to reusable grocery bags. Every new person or family that joins the movement, is a big win. Millions are helping to solve our Plastic Pollution problem. Consumers, Organizations, Governments, we all have our part to play. Want to see that it's not all up to the consumers? Check out how others have come up with Plastic Pollution Solutions.
1. Foldable Grocery Bags Set
Let's start with the simple foldable grocery bag. This item comes in a set of 5. You can stash the foldable polyester bag in its matching carrying pouch in your purse, trunk, or car door. This reusable grocery bag is small but those the job really well. Each bag is waterproof and reinforced, so you don't have to worry about it breaking even when you're carrying a heavy load. One bag car carries up to 50 lbs.
2. Freezable Grocery Shopping Tote Bag (Reusable)
This freezing grocery bag is perfect if you live in warmer countries or for the summer. The night before you head to the store, fold up this grocery bag and freeze it overnight. This soft-sided tote is insulated with a freezable gel that stays put, no matter how often you use it.
This freezable grocery shopping bag also helps to take meals everywhere without the need for burdensome ice packs. Because cooling technology is built into the walls of the bag, you'll never waste money on ice packs again.
3. Set of 4 Reusable Grocery Cart Bags
These grocery cart bags couldn't make shopping green easier. They fit most standard shopping carts, so you can divide up your groceries while you're shopping to make the experience of shopping, checking-out, and unloading your groceries more timely & effective.
After unloading all groceries, simply reattach the velcro and tightly wrap the bags for your next shopping trip.
4. Reusable Net Produce Bags
Before you hit up the farmer's market, pick up this four-pack of mesh produce bags. Made with fruits and veggies in mind, these totes are perfectly constructed for leaves and dirt to fall through rather than settling on your freshly bought goods.
The reusable net produce bags are made out of organic, washable cotton mesh strings, so even if they get dirty, you can simply wash them and reuse them over and over again.
5. The Standard

Small Reusable Shopping Bag
The standard small reusable shopping bag if most likely what you think of when thinking about reusable grocery bags. That's because this bag is very popular. It does what it needs to do, you can reuse it many times, you can find them in all shapes, sizes, colors, textures and they are highly affordable.
Check out the options for buying the standard small reusable shopping bag on Amazon.
6. Reusable Shopping Bags

Includes 10 Foldable Bags Inside a Compact Pod with Carry Clip
A portable pod of reusable grocery bags that conveniently clips to your cart. It's the ultimate eco-friendly solution that ends the need for plastic bags, as well as improving your shopping experience.
Always forgetting your reusable grocery bags? BagPodz is small enough to fit discreetly in your purse, glove compartment or under your car seat. It's on hand for whenever you go shopping.
7.

Errand Boy Tote Bag, Extra Large Grocery Reusable Bag with Max-Capacity Breakaway Zipper
This extra large reusable grocery bag is big enough to hold at least 3 standard size grocery bags. This large bag carries a ridiculous amount of stuff and folds flat for extra truck space. This pop-up tote will keep all of your bags and bottles from rolling around in the trunk.
This durable, easy-clean fabric holds its shape when wet, dries fast, and softens with wear.
8.

Reusable Grocery Tote with Comfortable Shoulder Straps
This adorable over-the-shoulder tote packs a big punch: Along with its eye-catching Lilly Pulitzer print, it's made with all-weather woven polypropylene that won't tear, rip, or stain.
The large opening allows this bag to serve many different purposes – great for grocery shopping, storage, laundry, the beach, picnics, travel, large gifts, and more!
With two long handles, this market shopper can be carried by hand or worn over the shoulder for maximum comfort wherever you go.
9.

Reusable Grocery Tote

Rolling Shopper 
Available in 8 colors and textures, this reusable grocery bag is more than just a basic bag. The rolling shopper with a zip-top option can be packed with groceries and then rolled straight to your car or take the bag with you on public transportation.
Imagine how many plastic bags you would otherwise buy if you didn't have this rolling shopper.
11.

Reusable Grocery Mesh Bags Organic Cotton
Expandable mesh bags can hold quite a large quantity of vegetables and fruits. This is a good replacement for vulnerable plastic bags. These produce net bags are available with a long- and short handle, which is convenient for being held or carried according to its weight.
These cool bags can be applied as handy shopping bags for the supermarket, beach, holidays, daily use also can create different looks with classic and natural style.
12.

RSVP Fabric Collapsible Market Basket
This reusable, collapsible fabric basket is the perfect organizational solution for groceries, farmers market produce, picnics, gardening supplies, knitting yarn or toys.
The soft foam rubber handle provides a nice, comfortable grip and folding it up and storing it couldn't be simpler, just flatten and fold in half for space saving convenience.
I hope this list of best reusable grocery bags helps in making a decision which reusable bag or bags fits your needs.
As you can see, the options are much greater than with the traditional plastic bag.
Personally, I love the small foldable variety of reusable bags. It's simply so easy to fold them up and take them with you wherever you go.
Let me know in the comment section below which reusable grocery bags you like, dislike and use to help others to make a great choice.
Also, be sure to sign up below to receive emails from us on environmental issues and solutions, every once in a while.
You have a story to tell. We want to help.
Let's create memorable content and reach tens of thousands of people.