Why do Professional Digital Marketers need to Have Good Writing Skills?
Strong writing skill is important to succeed as a digital marketer. Check out our top reasons.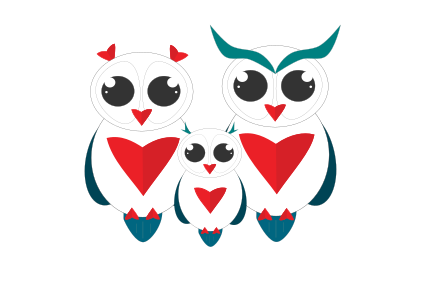 The role of a digital marketer is to create content that's compelling and interesting to read. This is a skill that is often synonymous with the job, and that is why it's often a staple request in job descriptions. If you are just starting out as a marketer, you might be wondering why you should bother with your writing skills. To help you answer that question, we'll be going over 4 reasons why professional digital marketers need to have good writing skills.
4 Reasons Why Professional Digital Marketers Need to Have Good Writing Skills
Here are 4 reasons, as a digital marketer, you might want to make sure you have good writing skills:
1. Social media
Social media is one of the best ways to reach millions of people without having to move an inch. Online platforms such as Facebook, LinkedIn, and Twitter have billions of users who log on monthly. As a professional digital marketer, you might want to focus your efforts on getting users' attention on these popular platforms.
One way of doing this is through blog posts, so you should have good writing skills to capture readers' attention. If your blog title or introductory paragraph is boring, you might not see that much interaction with your posts, which can negatively impact your ability to attract customers.
2. To convey ideas better
As a digital marketer, one very critical skill might be the ability to express your ideas clearly. This can be important when dealing with potential customers or your team members. For instance, if your marketing team is trying to figure out how to launch multilingual email campaigns, it can be important for your teammates' actions to be synchronized. So you need to be able to communicate business ideas clearly with your colleagues. 
Also, in cases where you're trying to write a copy, you need to be able to clearly explain to your potential customers the reasons why they might want to consider the product or services you're selling. If there are grammatical errors, this might easily discourage your customers from reading further.
3. For proper storytelling
Successful digital marketers are usually those who have managed to develop the craft of good storytelling. Most readers will decide whether they'll read a blog post or email just by looking at the caption or subject. You want to be able to capture their attention by using a few words—a skill the best essay writer knows and often implements when they deliver essays to students who struggle with their writing skills. As a digital marketer, you have a lower chance of being able to tell a good story if your writing skills aren't good. Even if you manage to create an appealing title or caption, you still need to follow it up with quality content.
Your introductory paragraph should be compelling. You should make sure that your paragraphs are short and well-connected so that your readers don't lose their train of thought. At the very end, you might want to include a call-to-action, so customers would have a clear direction, which can lead to retention of readers and more sales.
4. For Search Engine Optimization
Your job as a digital marketer is not done if nobody sees your content. In order to drive traffic to your landing page, you need to optimize your content by implementing proper SEO practices, such as the use of keywords and other best practices. Before you can even begin to implement SEO techniques, you'll need to have an understanding of what they involve, and this would require good writing techniques.
Just including keywords can also backfire when they are not placed properly or when you end up stuffing your articles with many keywords. A good writer will be able to tell you how to include the right keywords organically, which is why you might want to improve on your writing skills.
Bottom Line
Strong writing skill is important to succeed as a digital marketer. When you're just starting out, it might seem hard to create those catchy captions that your senior colleagues might be good at. However, with time and effort, you should be able to improve.
Author's Bio
Carl Hill is a copywriter and digital marketer. His articles mainly focus on providing tips to both experienced and new marketers. In addition, Carl enjoys taking long walks with his dog when he isn't working.
You have a story to tell. We want to help.
Let's create memorable content and reach tens of thousands of people.