Starting a Social Enterprise – January update
How we manage and grow our Social Enterprise: Fulltime/partime, Finite-/Infinite game.
Let's start with the elephant in the room. I, Raul Tiru (founder of GlobalOwls), landed a fulltime job but we're still ever so confident that GlobalOwls will succeed.
Why?
Because we're playing the infinite game. We have low monthly costs, no investors, no pressure from the marketplace, no risks at all. We can go as fast or as slow as we want. We're not afraid of competitors "stealing" the idea and gaining the first-mover advantage. If you're a social entrepreneur and want to help thousands of nonprofits to achieve their goals, be our guest, we applaud you.
Why take on a fulltime job?
Well, I need to pay the bills. We could have built-in a revenue stream at GlobalOwls, but we didn't feel comfortable asking for money yet. We don't feel our services are that great yet and we certainly don't want to rush anything. That's the great part about being self-funded, no pressure.
I really don't understand why the majority of people nowadays start raising money even before having a viable business case. How often do you hear, I have an idea, give me one million dollars. They either don't understand that going bankrupt means not finishing their project, or they might not really care. They're most probably playing the finite game.
Having financial stability to do things right
I now have a great monthly income and we can invest in proper tools, marketing, development and great freelancers to help where needed. We still have great volunteers who each contribute to making GlobalOwls a great success.
Also, I got a job at a great family owned international, AutoBinck. They exist for over 110 years and have a revenue of over 1.2 billion euro a year. The CEO is 80 years old and is still in office. We clicked very well because the company and I share the same values and work approach. They started a new startup, Bynco (Buy Your Next Car Online), and I'm fortunate enough to be able to help them grow the platform. First in the Netherlands and later, internationally.
Managing and growing your Social Enterprise while having a fulltime job
As you can see in the image below, there is plenty of time left to manage and grow your social enterprise. Even with a fulltime job. Especially if you use parts of your income to automate parts of your organization and hire staff. Of course, you would need to design sustainable growth.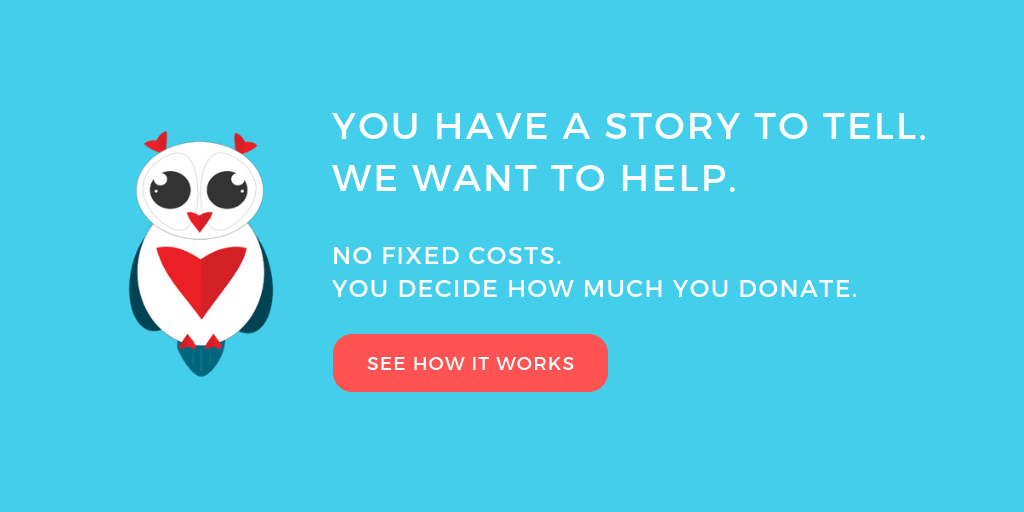 I usually wake up at around six in the morning, wash up, have a small breakfast and work on GlobalOwls and then it's off to work. I leave home at 8 O'Clock. After coming home from work and on the weekends either one or a combination of the following three happen: Work on GlobalOwls, Chill with my girlfriend/friends, go to the gym.
I'm working at least 25 hours on GlobalOwls every single week. Which is pretty decent!

Better time management
Having fewer hours per week to work on GlobalOwls forces me to manage activities better. A great exercise is: asking yourself the question: What do you want to achieve in an x amount of months/years and then the follow-up question: why can't you do it in less time?
You will notice that you actually could. If you just focus on bigger things. For me it's hiring freelancers, spending less time on Social Media Marketing and closing important partnerships.
That's it for this month's update. We have a great UX/UI session planned with Damir and a team at Booking.com for next month. Looking forward to showing you those results. Stay tuned!
Subscribe below to get monthly updates on our journey.
Updates from previous months
3 books to help you build a Remarkable Nonprofit, NGO or Social Enterprise
You have a story to tell. We want to help.
Let's create memorable content and reach tens of thousands of people.
No fixed costs. You decide how much you donate.