You have a story to tell. We want to help.
Let's create memorable content and reach tens of thousands of people.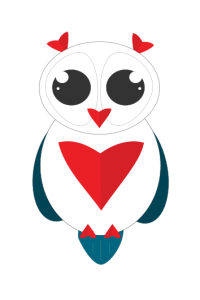 1. Get in touch with us by sending an email to hi @ globalowls.com and tell us a bit more about your organization and your goals.
2. If we're a great match, we'll discuss the strategy and together, we'll start creating memorable content.
3. We make sure your story will reach tens of thousands of people through our channels and partners.
4. To make sure we improve our impact month over month, we ask for a donation of 100 dollars. We are confident that we help you reach a lot more people than if you would spend it on, for instance, social ads.
Send an email to hi @ globalowls.com to get started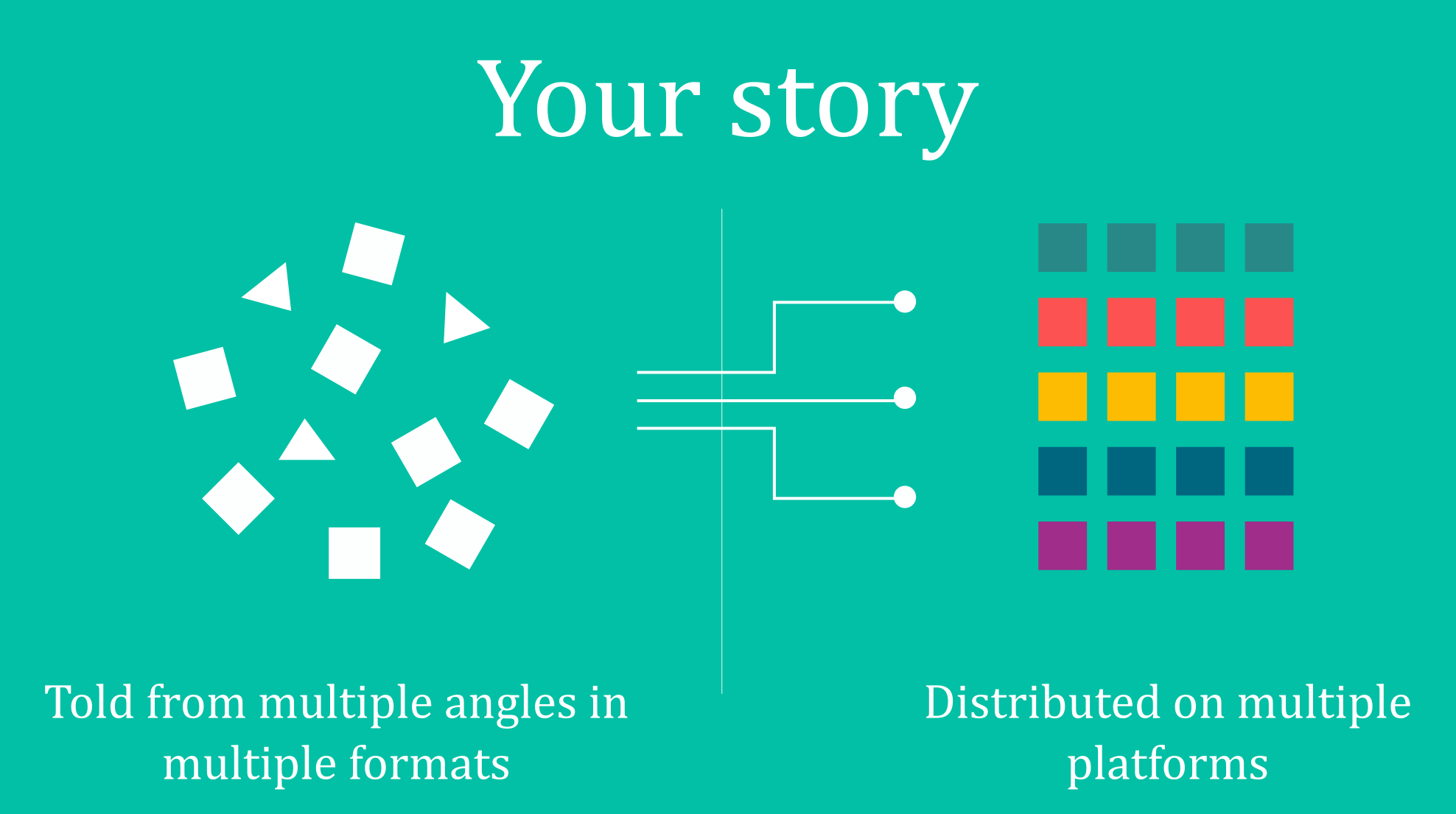 Every Social Impact organization is different. That's why GlobalOwls focuses on the strengths of each organization and what platforms work best for them when it comes to marketing. Below, we've featured some of the ways we can help your organization reach the volunteers and donors it needs. At GlobalOwls, we're dedicated to long-term partnerships with non-profits and assisting them to grow their organizations, however we can.
Interview founders and community members
We love to share the stories behind an organization. How did the founder(s) get started, what's been their happiest moments and what kind of problems have they faced that others might be able to help them on?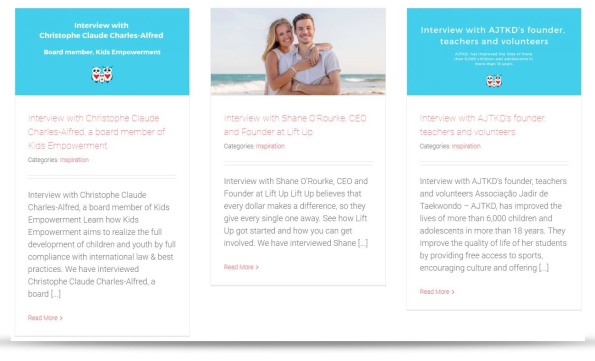 Share interviews with our email subscribers
Each story about a non-profit that we create on GlobalOwls, we also share with our dedicated core of email subscribers, helping non-profits reach a passionate audience who want to learn more about their organization and how they can help.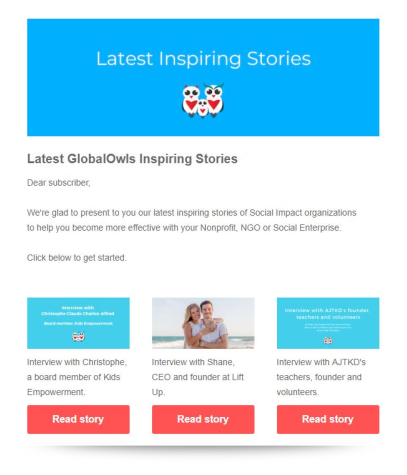 Instagram
With approximately 4k followers on Instagram, our dedicated community engages with the stories we share about non-profits all over the world through comments, shares and likes-helping new audiences get excited about these organizations and how they can help.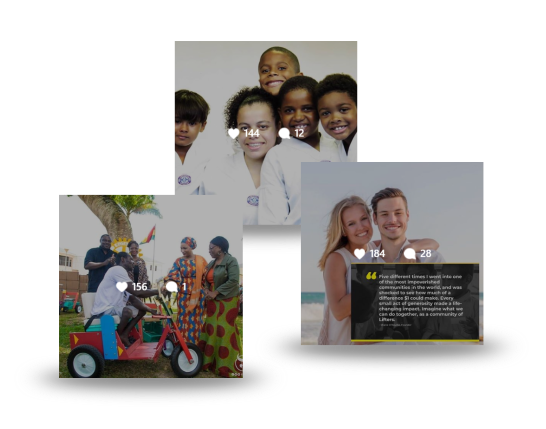 Twitter
Stories that we share on Twitter are able to reach more than 20k of our dedicated fans. Popular stories have been known to receive upwards of hundreds of re-tweets, reaching even larger audiences.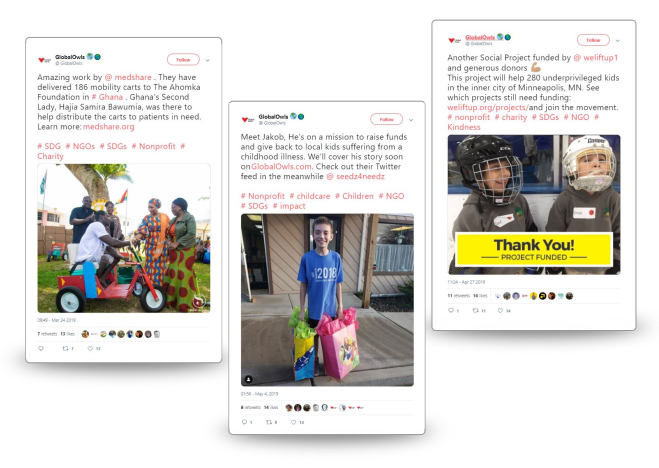 Inspire others to share content on Social Media
Perhaps most importantly, we've been able to inspire others to share the stories of the non-profit organizations we support on GlobalOwls. It's great to see how people love to share content about great causes.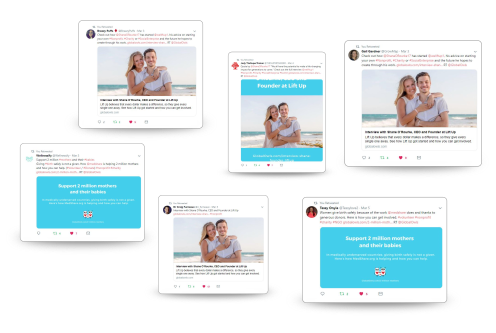 Import articles to Medium
Interview with non-profits we also share onto Medium, reaching thousands of new readers and potential donors and volunteers. Medium has a large community of readers and a function to import content, the SEO-friendly way.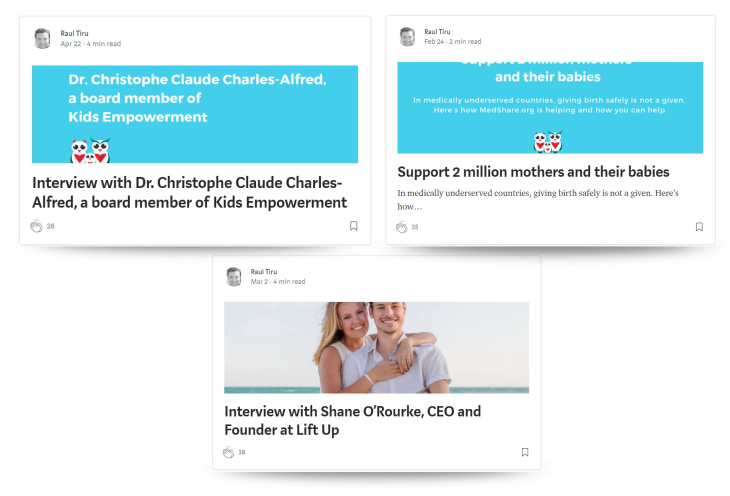 Engage in Reddit communities
Reddit has a number of highly active communities (sub-Reddits) of people who are passionate about doing social good. Through the presence we've established on Reddit, we've been able to engage with knowledgeable and dedicated audiences and our partners' stories.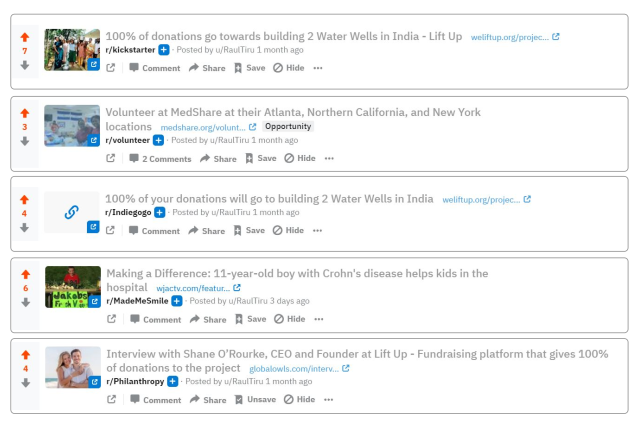 Share on Tumblr
We've been able to use Tumblr to share the stories of our partner organizations and have previously received hundreds of shares on the platform. It's definitely a platform more social impact organizations should make good use of.