About GlobalOwls
We are a global community of professionals dedicated to empowering organizations who want to change the world.
Our mission
We empower organizations dedicated to doing good to increase their impact. The community on GlobalOwls provides social organizations much needed advice on how to improve their digital channels and become more effective.
We envision a world where all NGOs, nonprofits, charities and social enterprises receive the guidance, the knowledge and tools they need to increase their impacts on their communities.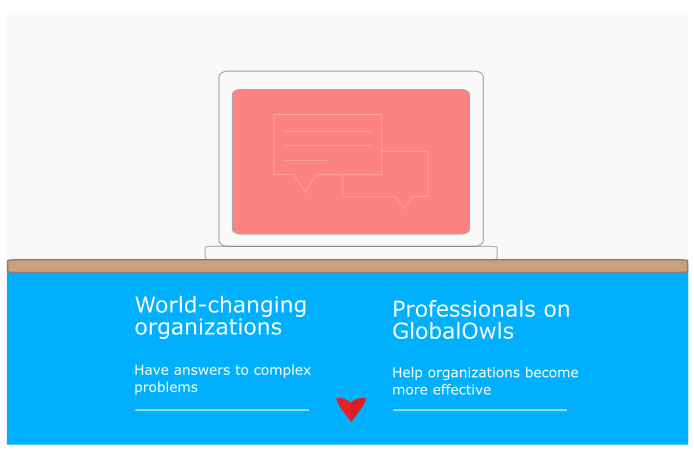 1000 marketers and designers helping 1000 organziations committed to doing good
How GlobalOwls works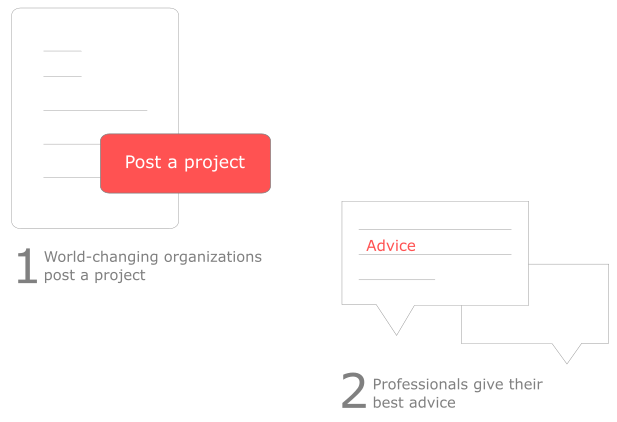 Organizations committed to doing good send an email to hi @ globalowls.com and request their question(s) to be posted on the platform. GlobalOwls validates the organization and determines the commitment of the organization (involvement in the community and implementing feedback). After the questions are posted, professionals give their best advice and organizations ask follow-up questions where needed.
An example
Social ImpaKt is on a mission to provide affordable water filters, increasing access to clean water in rural Indonesia. On their project page, Jeroen van Overbeek (founder of Social ImpaKt) asked for advice on how to improve their website design.
He received more than 13 pieces of actionable advice from our community of experts which led to immediate improvements on website design and functionality such as proper structuring of email lead capture forms, visible calls to action and other aspects.
How it all started & the team
History
Founder Raul Tiru had a long-running dream to start a charity. At the age of 25, he started looking for ways to add significant value to the current NGO sector. Due to his background in marketing, he thought that he could start by assisting charities and NGOs with their marketing strategy and had a plan to start a pro-bono marketing firm to help these great organizations.
It was Raul's experience at the start-up company, A platform and his contributions to the book 'Platform Scale' that inspired him to grow his original idea of a pro-bono marketing firm into something bigger.
He wanted to give free advice, but he also wanted to develop a platform where thousands of professionals could share their expertise with hundreds of charitable organizations across the globe and have a much bigger impact. Thus, GlobalOwls was born.
Team
GlobalOwls consists of Raul Tiru, his network (friends and volunteers), and the community.
Web Developer Jerôme Naglé was involved in GlobalOwls from the beginning. He created the website and is still a trusted advisor on any and all web development and design issues.
Digital Content Marketer Michael Vuong is Raul's former classmate and is responsible for developing digital and content marketing strategies.
Web Developer Vikas Pandey works by day as a senior consultant at Exact. A former colleague of Raul's, Vikas is focused on the web development goals for GlobalOwls 2.0 and the long-term future for the company.
Humanist Designer Damir Kotorić's day job is at Booking.com, but he assists with developing UX strategies at GlobalOwls.
Copywriter/Social Media & PR Strategist Lilian Sue develops content and PR strategies for GlobalOwls.
We also receive great expertise from our community on our project page and from team members far and wide. We're thrilled to build this platform together with our community of great people.