About GlobalOwls
We believe organizations that are committed to doing good deserve a platform to tell their story.
We live in exciting times where we question old habits, strive to be better people and where we want to get involved with movements we're passionate about.
At the same time:
Many people struggle to get involved with causes they are passionate about.
Many organizations committed to doing good struggle to find people that truly care about their cause.
That is why we're committed to building a platform where social impact organizations can reach people that are passionate about doing good.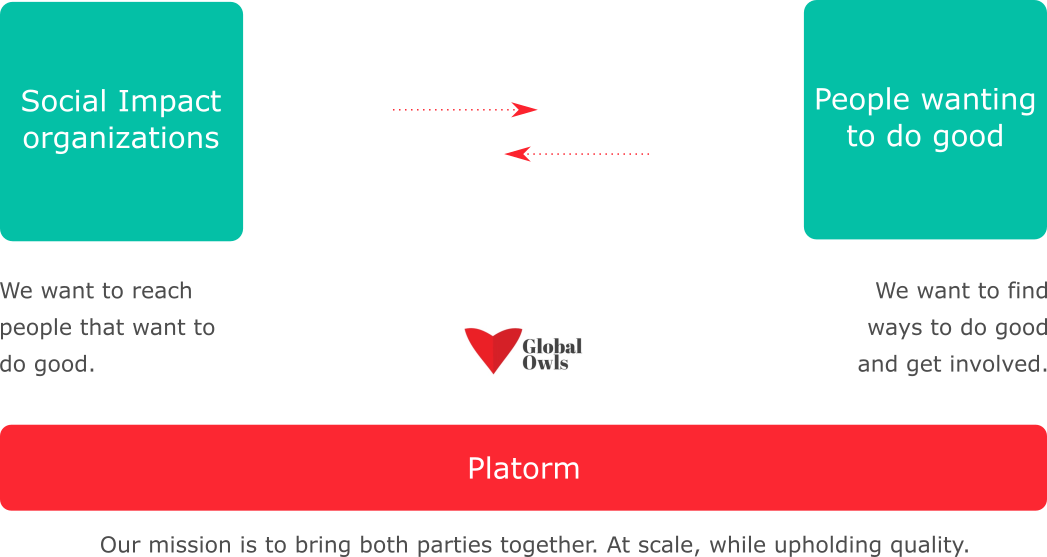 History
We've been helping social impact organizations for the last 4 years. While we were on this journey, we learned what makes a social impact organization successful and we have built an audience, reaching more than 1 million people a month.
Present
Today, we focus on helping social impact organizations to reach the right people in a cost-efficient way. We do this by offering promotion and consultation services at highly competitive prices.
We understand that many social impact organizations have small budgets. To be able to serve organizations that need our services most, we don't focus on average market prices but look at how we can improve our efficiency to still be profitable while keeping prices low.
For an overview of the services we offer, check out our pricing page.
Future
We are very excited about the future of GlobalOwls. We're here for the long-run and we want to impact at least one billion people. The time frame is not that important.
To be able to play the infinite game, we focus on efficiency, partnerships, and re-investing in the platform.
We also want to be able to dictate our own future. We turned down venture capital to remain independent and to scale our platform at our own pace.
Where the future will precisely bring us, we don't know. Looking at what we have accomplished in the last few years, we're positive that the future is looking bright.
We did identify a couple of areas we want to keep investing in to increase our impact (partnerships, tech, quality / curation, efficiency / automation, community / social media, content / SEO. See image below: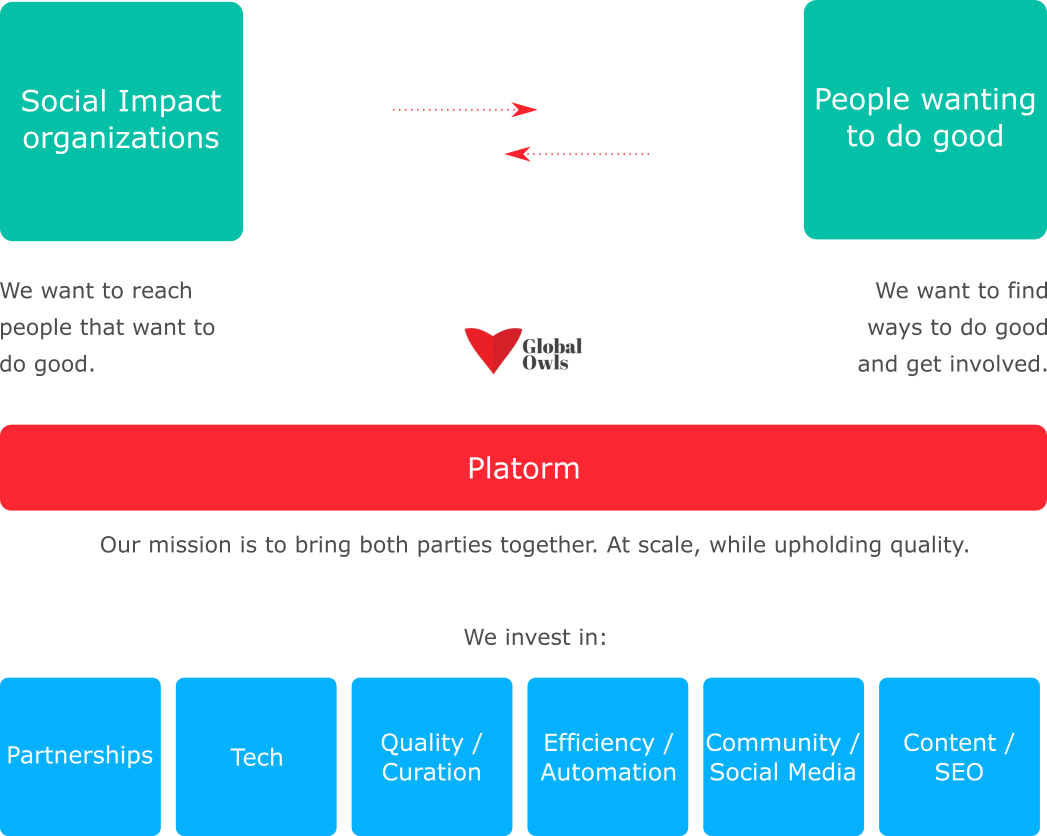 Join us
Do you believe that people, tech, efficiency and content are a powerful force for good? Do you want to explore how we can for partnerships? Let us know by sending an email to hi @ globalowls.com.
We're looking forward to hearing from you.