Best AI Text-To-Image Generators for 2023 [Start for free]
These AI Text-To-Image Generators come with a free trial. Be sure to check them out and learn how to use them to your advantage. Start today.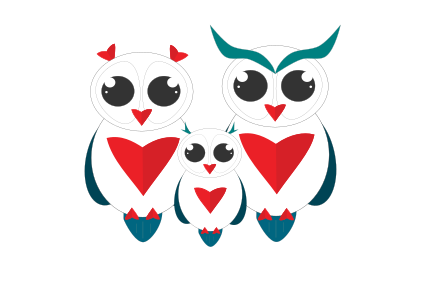 When creating content, you need a Story, Marketing Copy, and a Visual.
The story you want to tell is uniqly yous, Marketing Copy Generators like Blog Intro and Blog Outline Generators can help with the copy and for the visuals, you either rely on Stock Images or you can now use AI-Powered Text-To-Image Generators.
Let´s see how you can improve your Content and Social Media Marketing by using the best AI-Powered Text-To-Image Generator and how you can create AI Art.
First this: Grow faster than ever before!
Seamlessly blend creativity and technology. See how you can start with AI Marketing and reach your goals faster than ever before. Check out the Tips, Strategies, AI Tools, Masterclass, Courses, and Community. Unleash the true potential of your brand with the help of AI.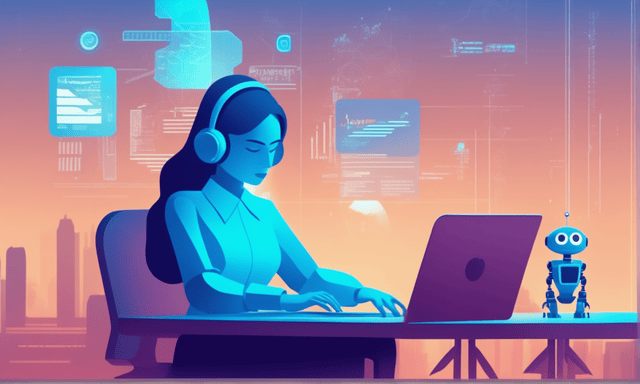 In this article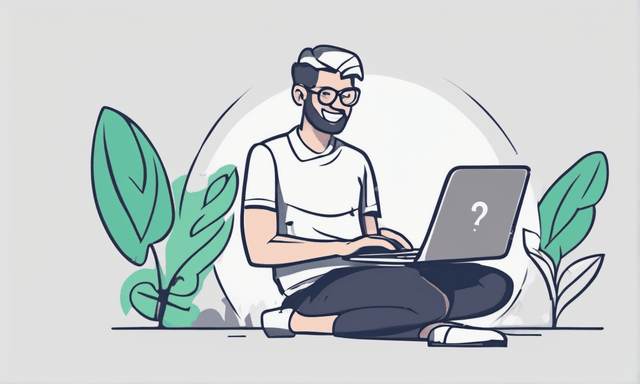 What are AI-Powered Text-To-Image Generators
AI-Powered Text-to-Image generators, as the name suggests, are tools or software that transform written text into corresponding images.
These intelligent software programs use the principles of machine learning and artificial intelligence (AI) to interpret and visualize the context of the provided text, creating a relevant image.
For instance, if you input the text, "A red apple on a tree," the generator will create an image depicting precisely that—an image of a red apple hanging on a tree. The appeal of text-to-image generators lies in their ability to create unique visuals without the need for a graphic designer.
Gone are the days when you would try to describe to a designer what type of image you want. You can now describe it to Text-to-Image generators and get awesome-looking images in seconds. Then, you can choose to have a graphic designer that that idea, perfect it, create variations, and build campaigns around it.
Next to using AI Text-To-Image Generators for your marketing campaigns, you can also use it to create AI Art which can be really beautiful.
Here are a couple of examples of Text-To-Image pics we've generated with the help of AI and the prompts we've used to create them.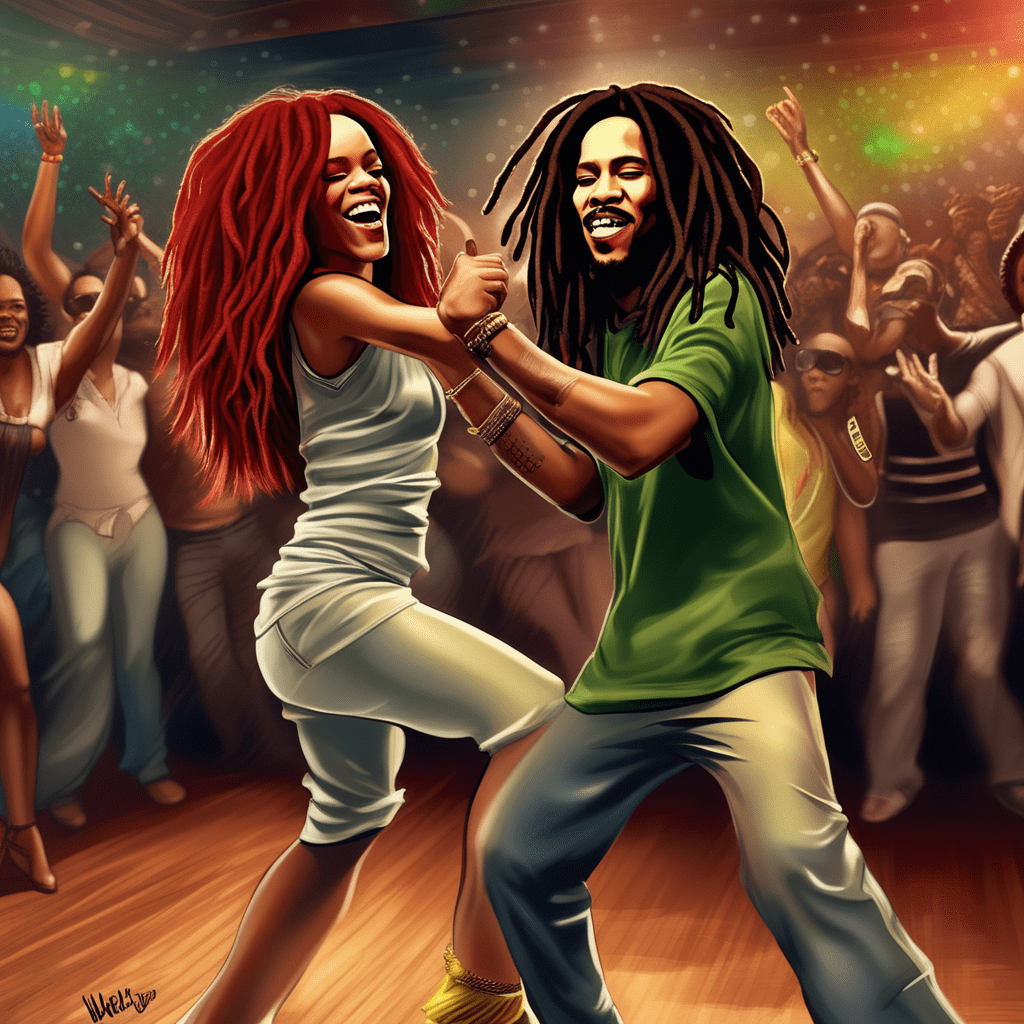 AI Art Prompt used:
Rihanna dancing with Bob Marley, extremely detailed digital art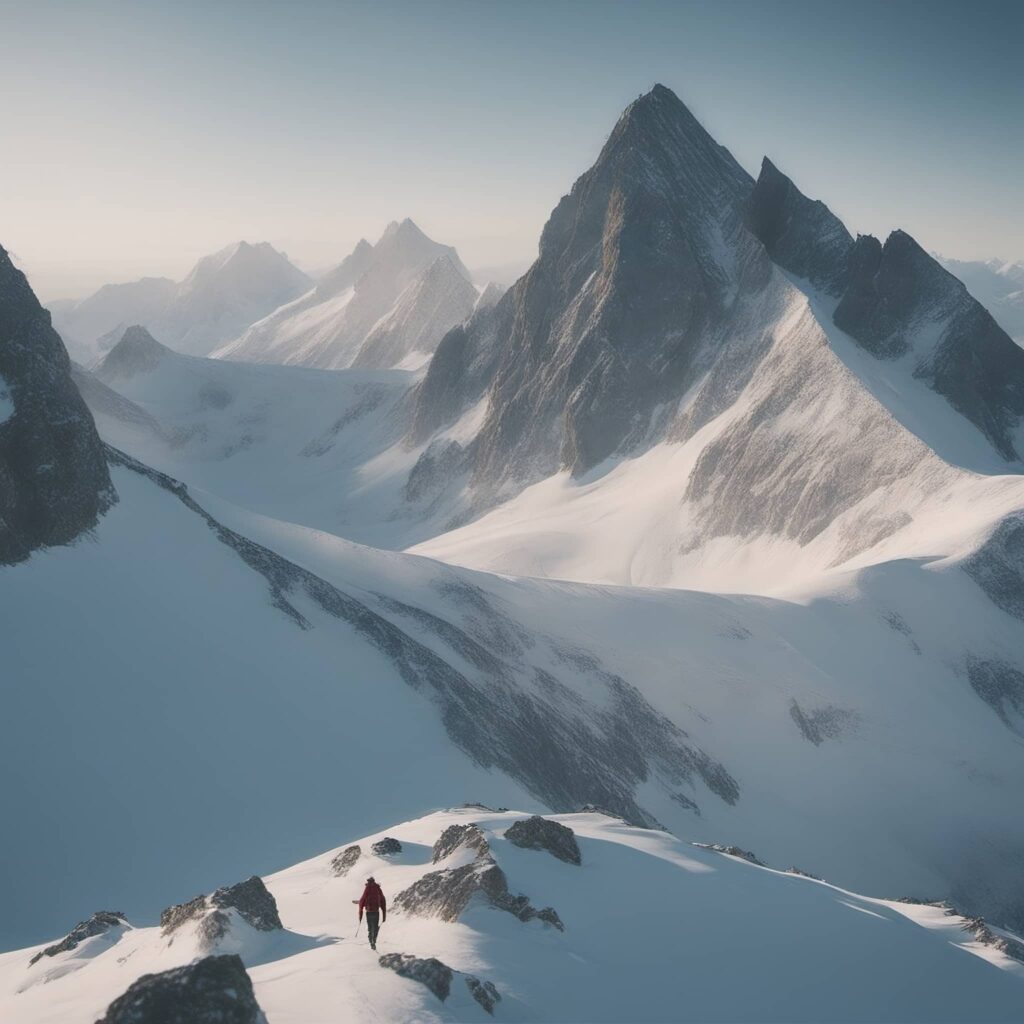 AI Art Prompt used:
Beautiful mountain landscape highly detailed style of Alex Strohl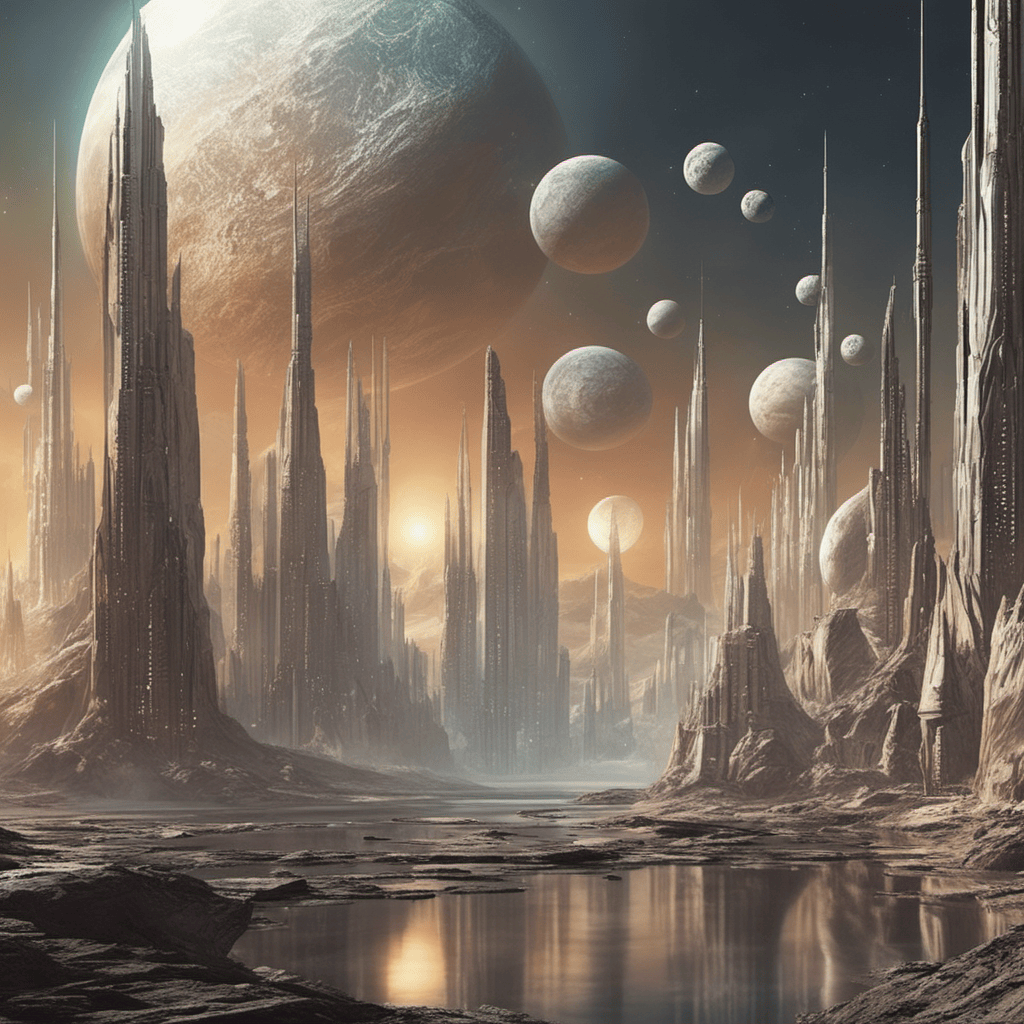 AI Art Prompt used:
Transport yourself to a distant planet with advanced extraterrestrial civilizations. Picture towering crystalline structures reflecting the light of multiple moons against a star-studded sky. Envision an intricately detailed futuristic landscape of an otherworldly city unlike any we've seen before.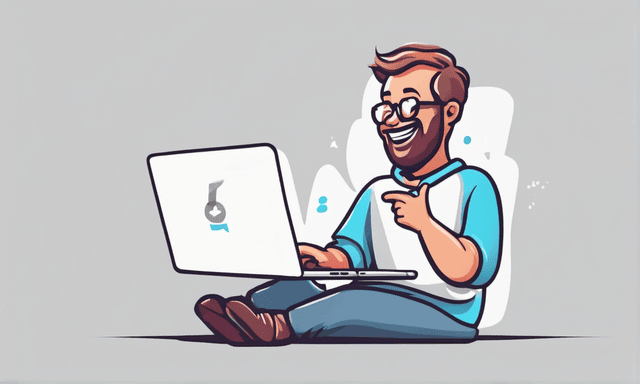 The Benefits of AI-Powered Text-To-Image Generators
As visual content becomes increasingly crucial in digital marketing, the demand for tools, like Text to Image generators, has skyrocketed. Here's why:
1. Engagement: Visual content is more engaging than text-heavy content. It attracts attention, improves understanding, and increases information retention.
2. Time-saving: Creating tailored images for every piece of content can be time-consuming. Text to Image generators offer a quick and easy solution.
3. Cost-effective: These AI tools reduce the need for a graphic designer, saving you money in the long run.
4. Unique visuals: Text to Image generators create custom images based on your specific text, ensuring that your visuals are unique and relevant to your content.
The Best AI-Powered Text-To-Image Generators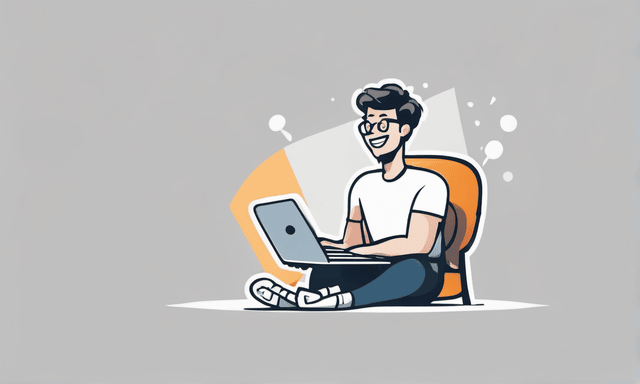 There are quite a some AI-Powered Text-To-Image Generators to choose from and they're getting better, fast! Our goal is not to present you with a massive list of AI Tools but rather to narrow it down to a couple of great ones.
Check out our list below.
Enjoy!
1. StoryLab.ai's AI-Powered Text-To-Image Generator
StoryLab.ai has nearly 100,000 users and has been developing its tools for years. So maybe you've already used StoryLab.ai's Social Media Caption Generator, YouTube Description Generator, or another cool AI Tool.
Set up a free account and simply enter what type of image you want to create and the AI Text-To-Image Creator will do the work.
Here's how it works.
Let's say we want to create an image for an article or social post about marketing or tech. I simply enter 'happy person typing on a laptop, digital art' and let AI do the work'. The better you describe what your image should be about (prompt), the better the output.
Here's what the AI Image Maker Generated for us: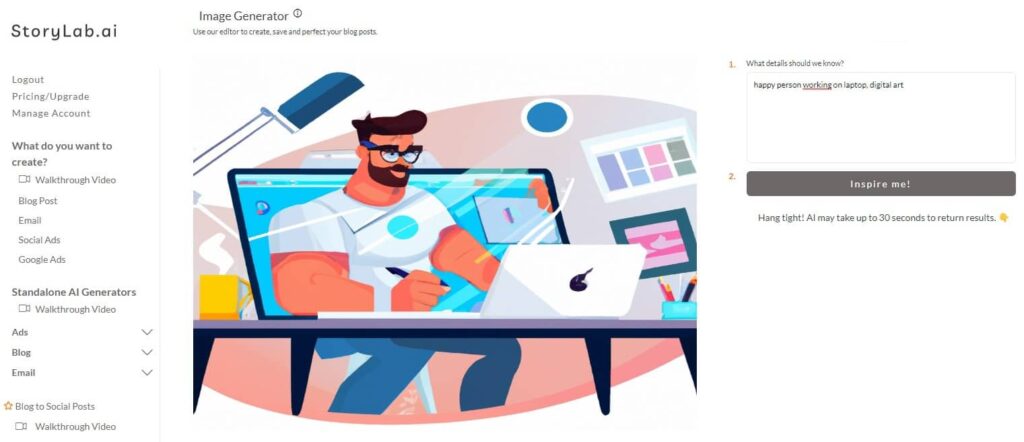 2. Writersonic / Photosonic AI Text To Image Generator
Unleash your creativity on the screen with the AI Art Generator of Writersonic / Photosonic.
Design something completely unique and unprecedented. Let Writesonic's AI art generator serve as your artistic tool, eliminating the need to search for stock images and wait for weeks to receive new creative assets. Embrace a new era of limitless possibilities in your artistic endeavors.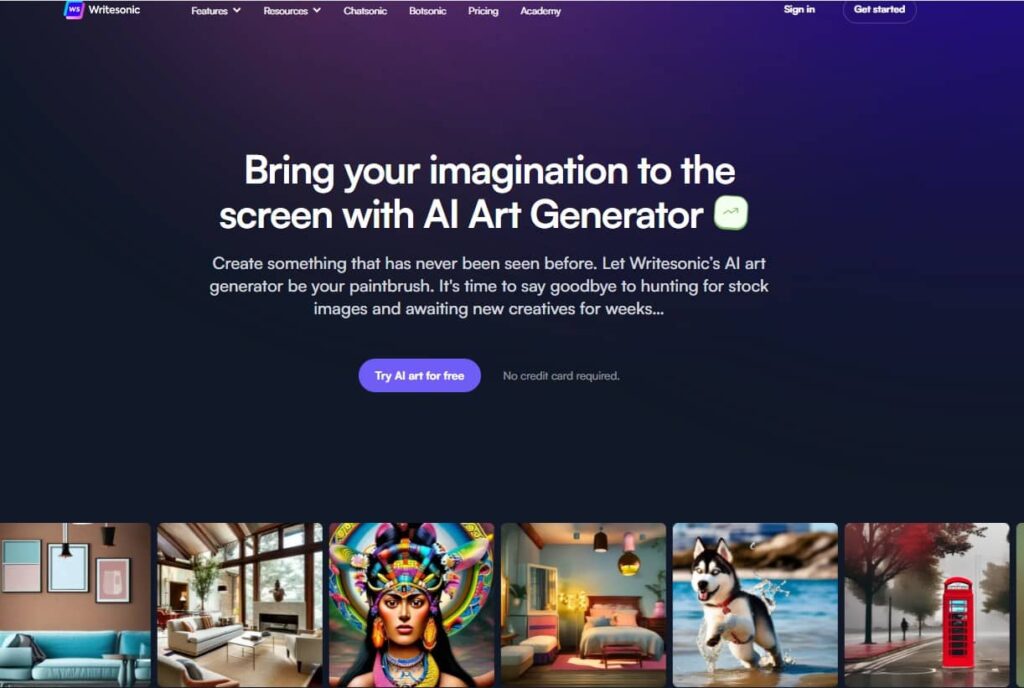 3. Hypotenuse AI Text To Image Generator
Produce breathtaking and entirely unique images in an instant with Hypotenuse AI's Text To Image Generator.
Unleash the creativity from and effortlessly generate images and art for any situation using our state-of-the-art text-to-image AI generator.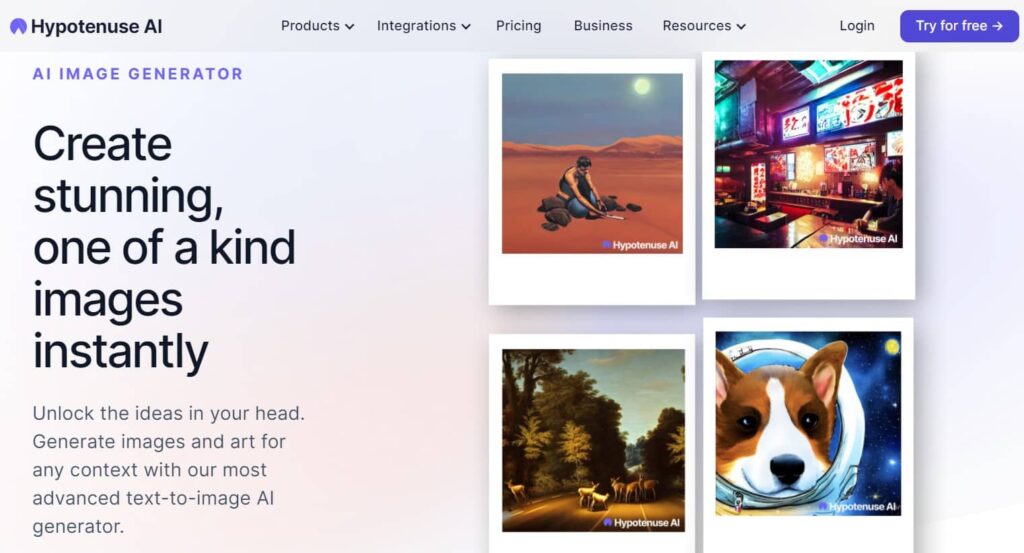 4. ArtSmart AI Text To Image Generator
ArtSmart is a great AI Art maker based on Text-To-Image Technology, but you can do more than just creating breathtaking images from your text input. Here's a list of features they have at the moment and they're working hard on improving and adding new features:
 

Text to Image

 

Image to Image

 

Image to Prompt

 

Inpainting

 

Outpainting

 

Face Enhance

 

Image Upscaler

 

Background Remover

 

Pose Copycat

 

Pose Perfect
ArtSmart AI does not offer a free trial but they do have a 30-day money-back guarantee.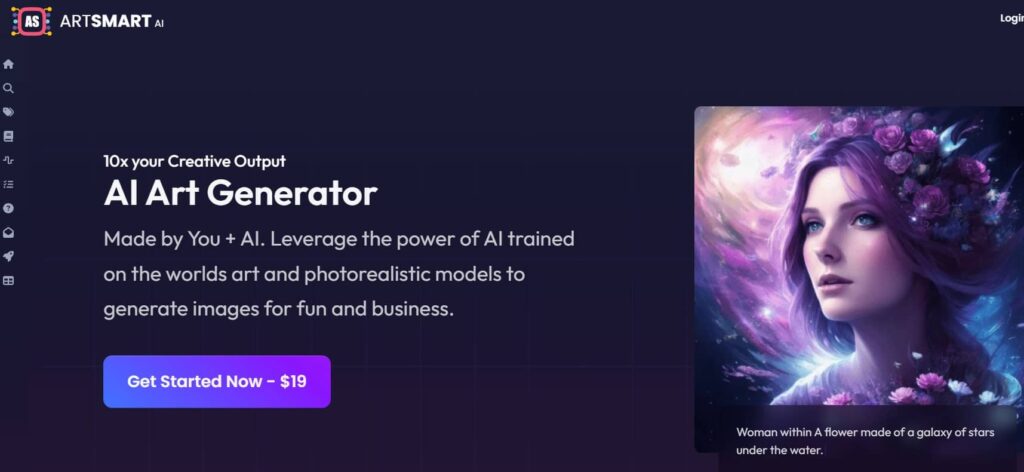 AI Text-To-Image Generator Best Practices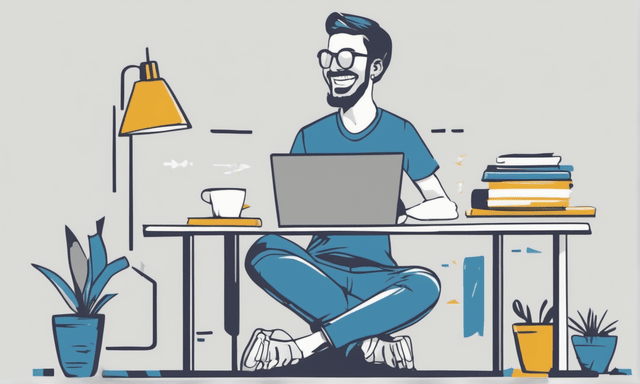 Steps to Use Text-to-Image Generators
Step 1: Choose the Right Tool
Begin by selecting a reliable Text to Image Generator. There are both free and premium tools available online, each offering different features and capabilities. Some popular options include StoryLab.ai, Photosonic, HypotenuseAI. Consider your specific needs and budget when making a choice.
Step 2: Input Your Text (Prompt Engineering)
Once you've chosen your tool, the next step is inputting your text (Prompt Engineering). This could be anything from a simple sentence to a complex paragraph describing a scene or object. However, remember to be as descriptive as possible to help the AI generate the most accurate image.
Step 3: Download and Use Your Image
Download the generated image. You can then incorporate it into your content, whether it's a blog post, social media update, or website page.
Step 4: Customize Your Image
Add personal touches to the generated image. You can tweak aspects like color, size, and style to match your brand's aesthetics.
Step 5: Using generated images on your website
If you're going to use the generated image on social media, you're good to go. If you want to use it on your website, make sure the image is not too large, compress it, and add an SEO-optimized file name, alt tag, etc. Basic SEO image etiquette.
Join our Digital Marketing Community & Courses and Achieve your Goals
We all have blind spots. A community, advisors, and step-by-step courses can help you see what you're missing and grow faster than ever before.