Help Social ImpaKt provide affordable and eco-friendly water filters to improve access to clean water in rural Indonesia
Get involved – Give advice below.
Global Owls is an open collaboration platform. Join our global community to solve big challenges for social good. Sign up, Login or Learn more
The problem Social ImpaKt solves
More than a billion individuals – one in seven people on the planet – now lack access to safe drinking water. The vision of Social ImpaKt is to support everyone, everywhere to have access to safe and affordable drinking water.
The impact Social ImpaKt has
So far Social ImpaKt has distributed more than 3,000 water filters to rural families in Indonesia. 16,000 people now have access to clean drinking water, they did not before.
But this is not enough
I want to invite you to join me in my mission of getting clean drinking water to an additional 13,000 people this year. People who can't afford it, living in East Bali. Join me in doubling the number of people who won't get ill from drinking water! It can be done before Christmas.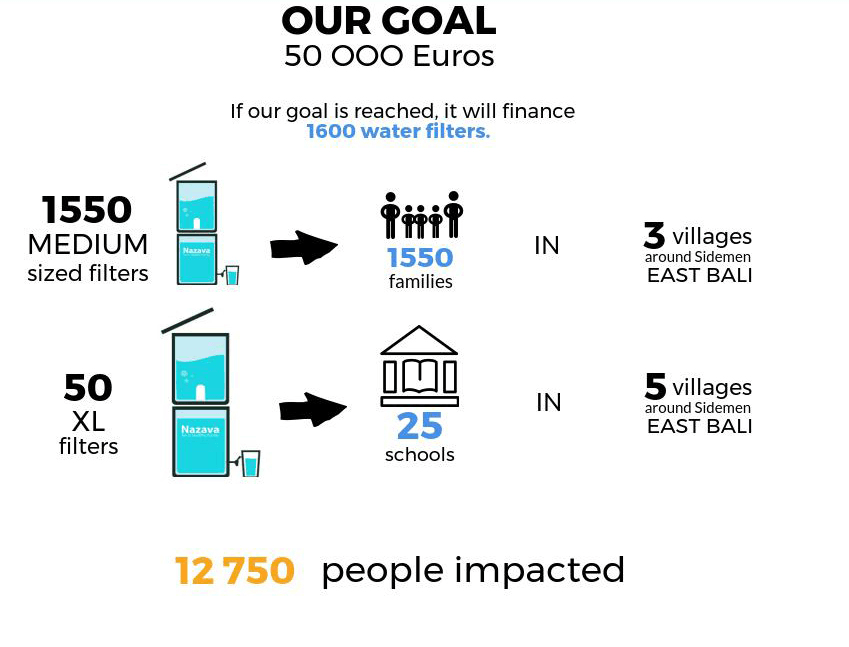 Advice needed
Crowdfunding: Social ImpaKt would love to learn how they can make their crowdfunding campaign a big success. All advice is welcome.
5 second test: we would like to optimize the clarity of our homepage by measuring first impressions. Go to Social ImpaKt, have a look at the homepage for 5 seconds, come back and write down your first impressions (what you still recall, look & feel, etc.).
Show your skills. Build a better future.
Give advice below.
(Do the 5 second test. It's powerful & only takes about 2 minutes to make an impact.)