How to Make an Extra $2000 a Month with Sides Hustle from Home
Check out these Side Hustle Ideas you can do from Home in 2023 and earn an extra $2000 a month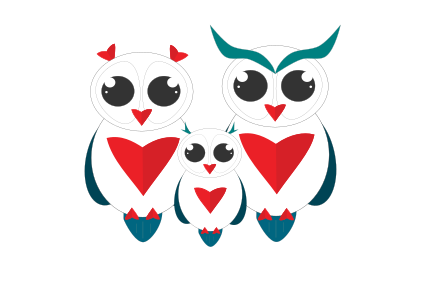 Are you wondering how you can make an extra $2000 a month? This article discusses side hustles you can do from home guaranteed to earn you good extra cash without straining you.
Introduction
You most likely have a daily job or a part-time activity that you engage in. However, no matter how much you earn, you can agree that money is never enough. You can always benefit from an extra $2000 a month, either to pay off your debts, afford that item you have been eyeing for so long or simply add to your savings account.
The best way to earn extra cash is to engage in a side hustle you can do from home during your free time. However, not all side hustles can guarantee to offer you an extra $2000 every month. Therefore, if you want to earn relatively good profits from your hustle, you need to do your research thoroughly.
Here, we have done the research for you and compiled the best side hustle ideas that can offer you maximum profits each month. Click to jump to a section: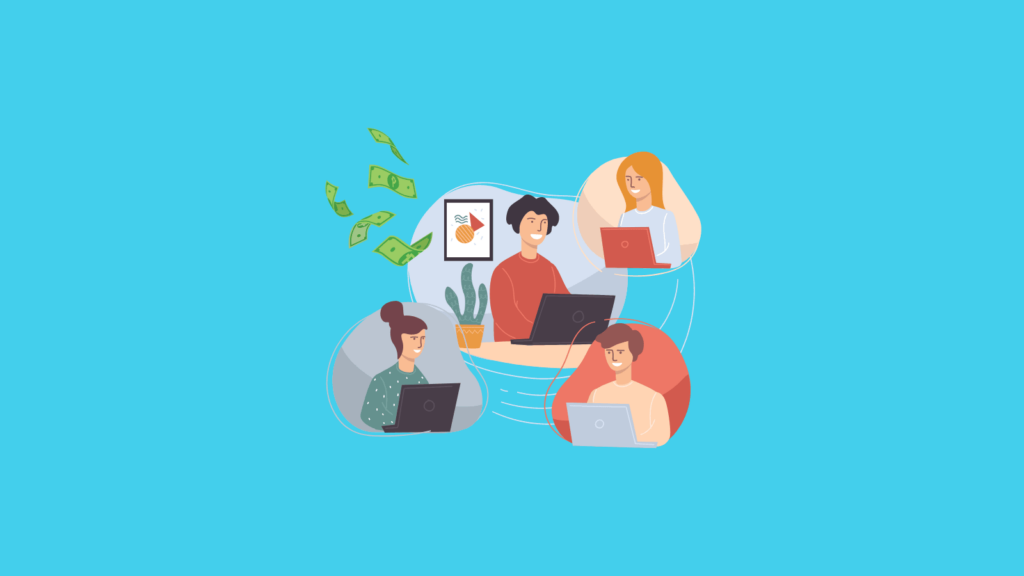 1. Become a Blogger and earn with affiliate marketing
Creating a successful blogging business will undoubtedly take some time. However, you can earn up to $10,000 per month from your blog when firmly established. All you need to do to start earning is create your own blog, start with affiliate marketing, and advertise products on your website. Then, whenever a person clicks on your ads or affiliate links, you earn commissions for your site.
To grow your following and attract more visitors to your site, you need to write and provide content regularly. However, this should not be an issue if you love writing and sharing information.
Here are some tips on becoming successful with blogging as a side hustle from home:
Pick a niche that you love. It can be about gardening, gaming, a specific game, you name it.
Cover that niche extensively. If you've picked the gardening niche, don't write one or two articles or record one or two videos. Think about all the questions people have and create content around that.
Go deep, then broad. Sticking with the gardening niche, if you want to create content about apple trees, don't just create one piece and move over to tomatoes. Cover everything there is to know about apple trees first to build topical authority on Google, YouTube, You name it. Cover planting apple trees, pruning, taking care, different apple trees, common mistakes, best practices, you name it. Preferably, after covering the topic well, move over to a closely related topic like pear trees instead of tomatoes.
Learn SEO: We've covered the essentials with the tips above, but be sure you invest time in learning SEO.
Learn YouTube SEO: If you're creating videos, you should also invest time in learning YouTube SEO.
Start with selling simple products first. As you start, don't jump into selling high-ticket products from the get-go. Or at least, have a nice combination. Amazon is great for finding easy-to-sell products. Maybe you start off by selling books on your topic.
Learn Social Media Marketing: You've guessed it. In order to earn a nice income on the side with your blog, you'll need to also learn a thing or two about social media marketing. Check out this guide on Creating a Social Media Marketing Strategy.
Learn demand generation and lead generation: To really grow your blog / affiliate side hustle, you'll need to learn to create and capture demand. Check out this book that can help you do just that.
What to look for when starting with affiliate marketing as a side hustle
There are a ton of affiliate marketing programs out there. You can probably find one for just about every niche. Simply search for affiliate + nice on Google and you'll probably find quite some options.
Here's where the problem lies.
Usually, you don't want to start with affiliate marketing and promote 50 different products. Even if they are related. You want to start with a handful and really understand the value of these products or services you're promoting and creating valuable content.
Next to not starting with too many affiliate programs, you also want to be mindful of a couple of differences like:
How much you can earn per referral or sale;
How long the cookie duration is;
How low / high the payout threshold is;
What do you believe the conversion rate is;
Is the commission recurring or one-off?
For instance:
If you want to start in the (content) marketing niche, you might want to sign up for StoryLab.ai's affiliate program. Here's what you would look for:
You can earn 20% per sale;
Your earnings will renew every month a person renews their subscription;
Cookie duration is 90 days, so if someone clicks on your link and purchases the tool within 90 days, you'll get the commission;
The payout threshold is $25. You don't need to refer a ton of customers before you get your paycheck;
They already have thousands of users. So people seem to love the product;
Etc.
You can go through all these points before deciding on an affiliate program.
If you want to start promoting StoryLab.ai' (like we are), apply for their affiliate program here.
2. Offer Proofreading Services as a side hustle from home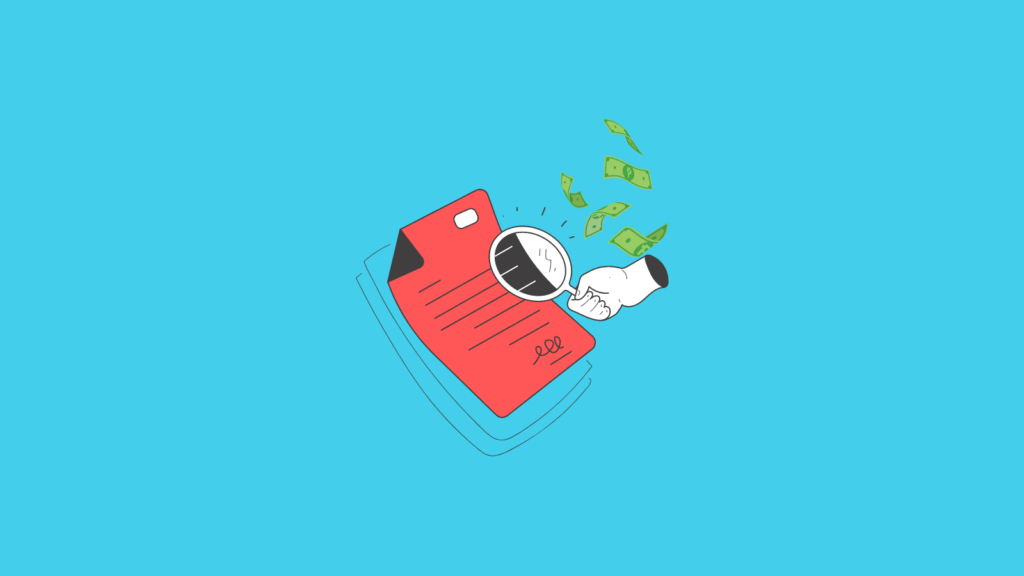 There are hundreds of websites, businesses, and bloggers looking to hire proofreaders. In fact, proofreading is ranked among the most lucrative side hustles you can do from home as clients usually pay handsomely for the service. And the good thing about proofreading is that you can do it from anywhere in the world and at your convenient time, as long as you have a laptop.
You can offer your services on UpWork, Fiverr, or other freelance platforms.
To be successful, be sure to check out what others on these platforms are offering and what makes you different.
You might want to start with a lower price to build up authority and later ask for a higher compensation.
The biggest benefit of offering your services on freelance platforms is that they already have the traffic so you can start earning a side income from day one.
To help you do your work better, be sure to install Grammarly to help you find Grammar mistakes easily, and check out StoryLab.ai's AI Content Creation platform to overcome any creativity walls you might encounter when writing. Check out a short walkthrough of StoryLab.ai:
3. Create Graphic Designs from Home as a Freelancer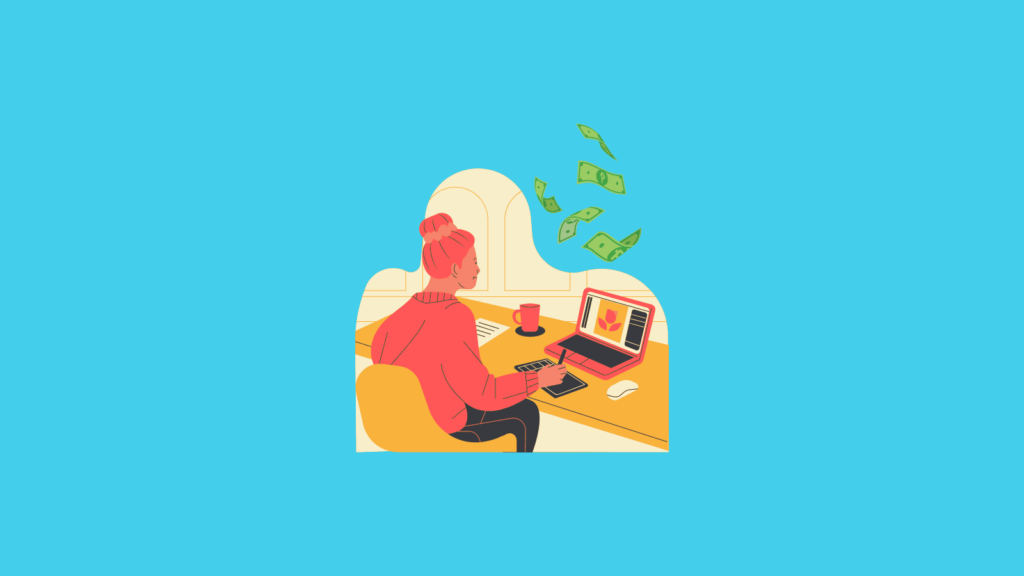 Recently, the latest trend in marketing has been using social media and websites to advertise businesses. So it is no wonder that graphic designers are now in higher demand, as they do a good job when it comes to designing eye-catching marketing ads and templates.
Thus, if you have any graphic design skills, consult different clients and websites and offer your services at a fee. When you work as a graphic designer for your side hustle, you will expand your portfolio and gain more popularity. You will be able to charge more for future projects.
For this side gig, it's up to you if you want to create your own website and build an audience in order to get clients or if you want to offer your services on a freelance platform.
Whichever route you choose, having a nice design portfolio is going to be important. Potential clients want to see if you are a match.
If you want to start out and see if this side hustle is for you but don't want to invest a ton of time and money in buying and learning fancy design tools, you can get started with Canva and create breathtaking designs. Just about all designs you see on our website and social are created with Canva Pro.
We recommend opting in for the Pro account since it's really inexpensive and gives you a lot of extra benefits.
4. Earn money by testing apps and websites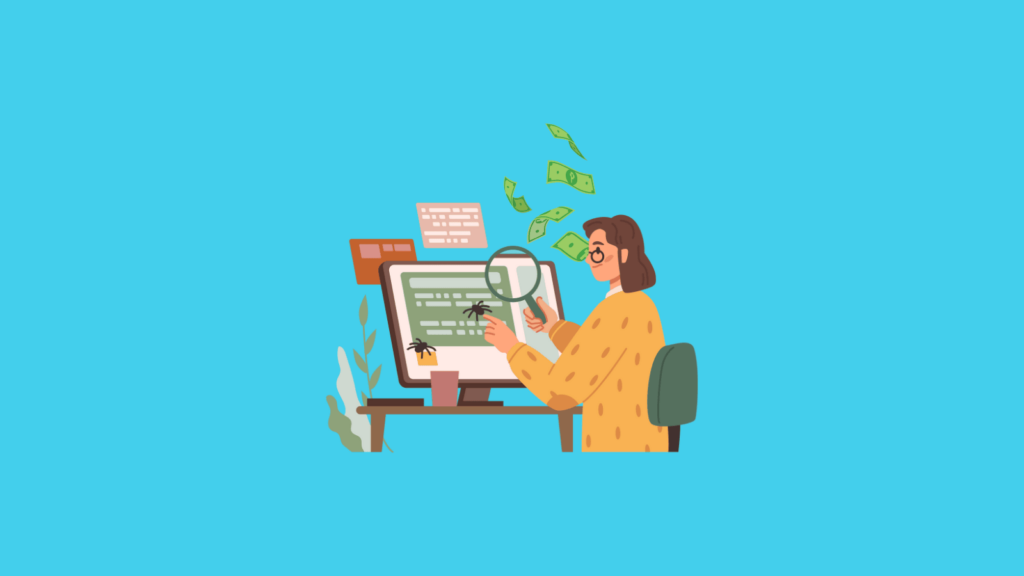 To ensure the smooth operation of their products, companies hire testers to try out their websites and apps before they are released. You can get paid for this type of work through websites such as UserTesting, UTest, and others offer some testing opportunities even offer payments of up to $100 for a one-hour test, making it a potentially lucrative option.
5. Complete paid online surveys for money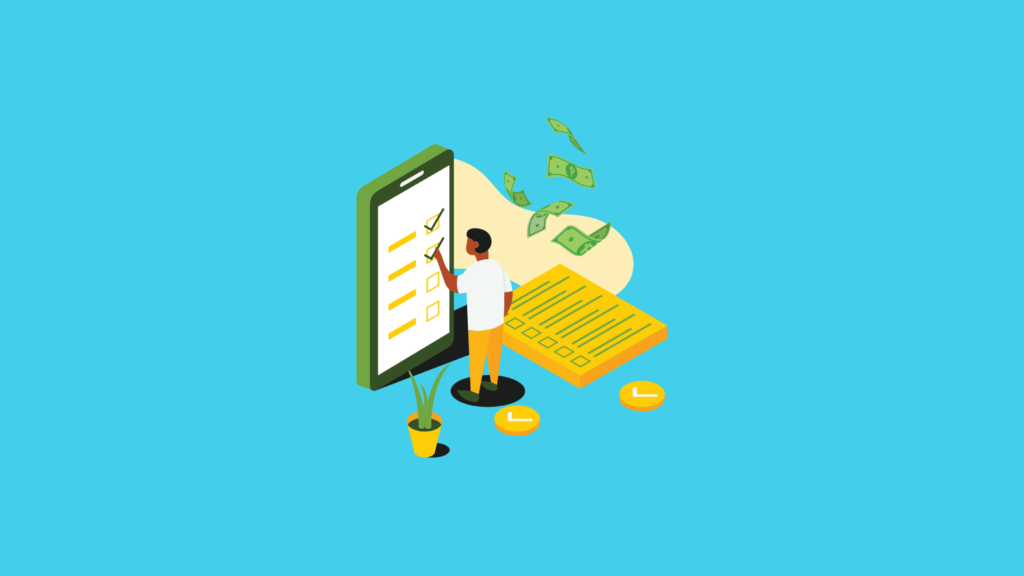 Many businesses and market researchers want to know what consumers think of their products and services. Websites such as Branded Surveys, Swagbucks, and Survey Junkie offer numerous surveys that you can get paid to complete. While taking surveys may not be a full-time income, it can provide some extra money for leisure activities or expenses.
6. Transcribe videos, phone calls, and other recordings from home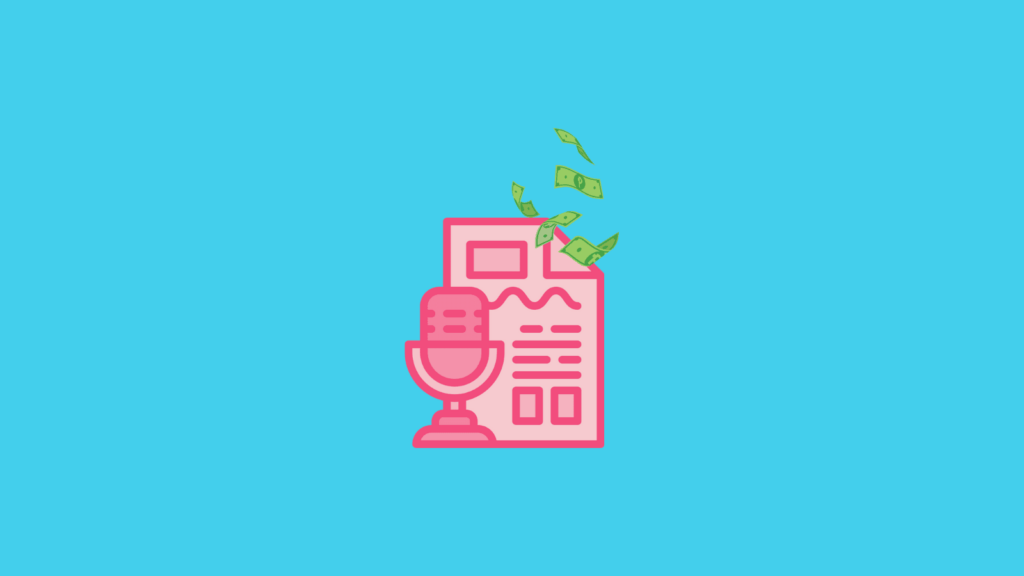 Transcriptionists listen to audio files provided by clients and transcribe the spoken content into written form. These audio files may come in the form of videos, audio notes, phone calls, or legal proceedings, so strong listening skills and fast typing speed are essential for this job. Websites such as TranscribeMe, and GoTranscript offer paid transcription work for freelancers.
7. Become an online tutor and earn extra cash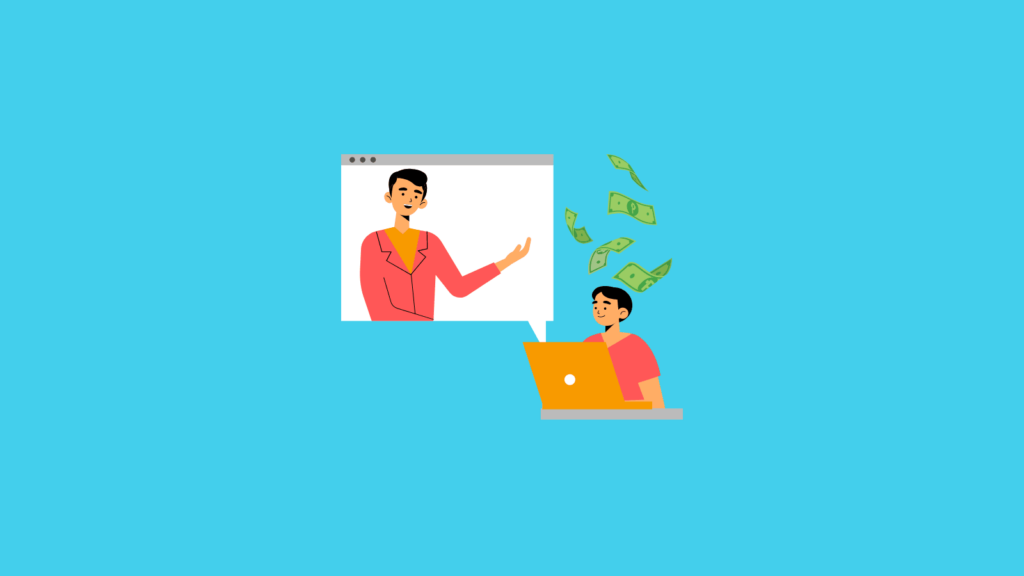 Online platforms such as TutorOcean and Learn to be make it easy for anyone to tutor students online. Teaching is a fulfilling opportunity and some young entrepreneurs even start freelancing while still in school. Tutoring and exam preparation services are popular among student freelancers at universities.
8. Provide pet care services such as dog walking and pet sitting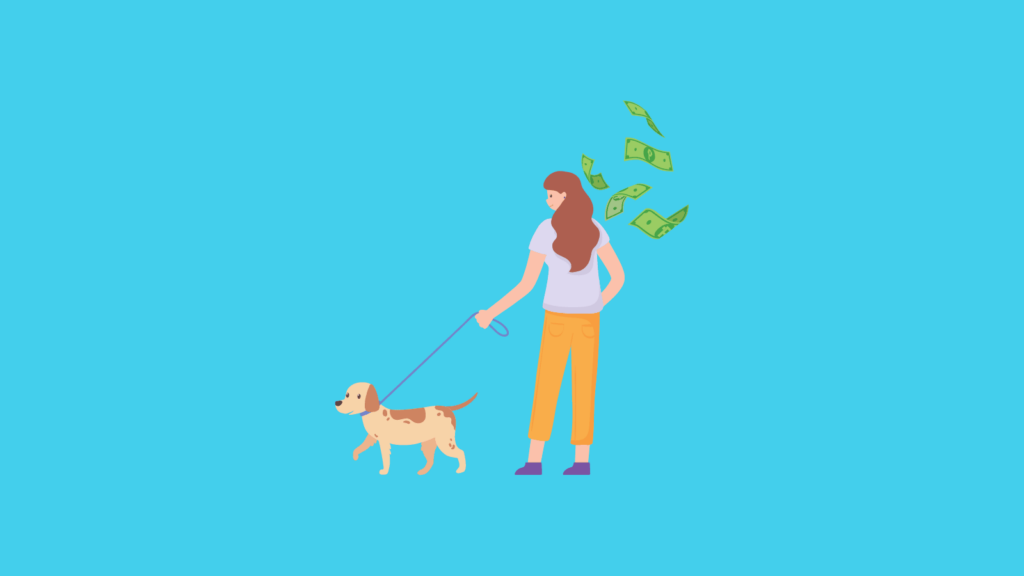 Alright. This side hustle you can actually not do from home unless people drop their pet off at your place to take are of them, but it's a nice side gig that we did not want you to miss.
As pets increasingly become members of the family, there is a growing demand for trustworthy individuals to take care of them. In the past, finding clients was a challenge for those wanting to become dog walkers or pet sitters, but apps like PetSitter.com, and PetBacker make it easier to find reliable clients who need these services.
9. Host with Airbnb and earn an extra income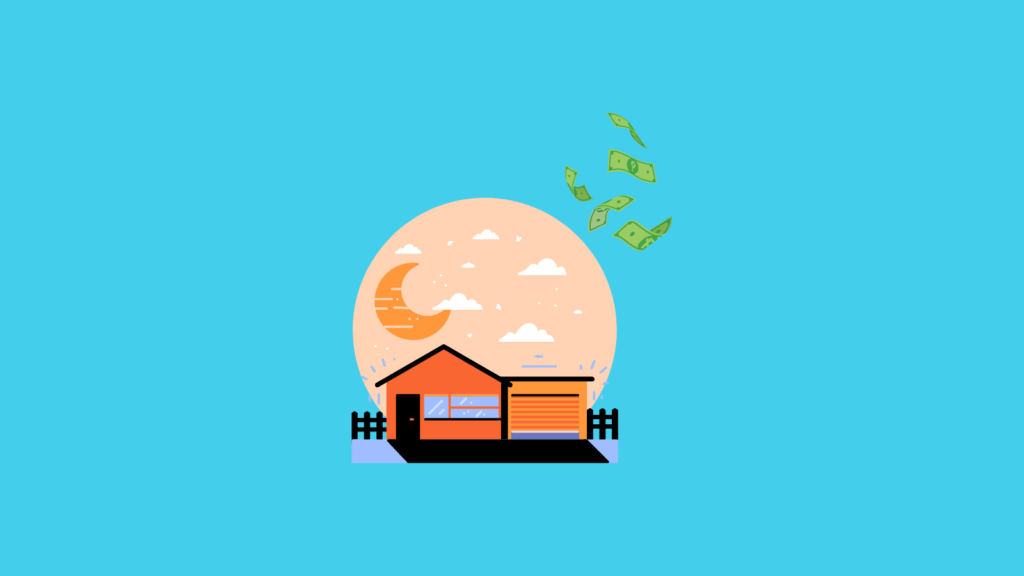 Airbnb properties are the latest trend in the world of travel and tourism. In fact, new data research shows that over 60% of tourists prefer Airbnb and home rental platforms over hotels. Therefore, if you have any room or even an entire apartment that you rarely use, consider renting it out as an Airbnb.
When hosting with Airbnb, you can set your rates depending on the type of accommodation you offer and the location of the apartment or room. First, research how other hotels and Airbnb properties within your region are renting, then set your rates similar to these. Considering the high demand for rental services, you will most likely make good money from this side hustle.
10. Invest in the Stock Market
Investing in the stock market is one of the best decisions you can make in business. Doing so will not only guarantee you more than $2000 a month. Still, it will also ensure a financially secure future for you. And as an added advantage, some of the best websites for stock research engage self-directed investors, analyze the equity market, and help people pick the best stocks. You can invest in the market with just a few dollars by buying the best stocks for beginners with little money.
However, to succeed in the stock market, you first need to do thorough research on the existing conditions of the market. Also, go through different educational programs and start off small. With more experience, you can then invest higher amounts for higher profits.
Conclusion
Having extra money in your pocket and bank account never hurt anyone. So why should you settle for that one job when you can engage in a side hustle which you can do from home that can give you more money? If you are looking to make an extra $2000 a month, consider undertaking one or more of the hustles discussed above.
You have a story to tell. We want to help.
Let's create memorable content and reach tens of thousands of people.