Travel Blog Post Title Examples That Will Inspire You In 2023
Do you want to attract more readers to your Travel Blog? Try to pay more attention to your Blog Post Titles and see how you can get more organic and paid traffic.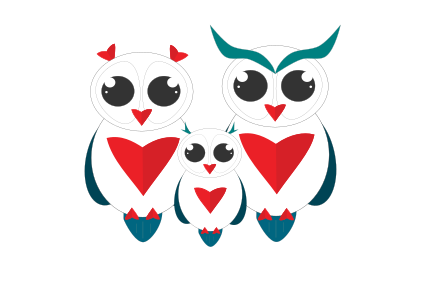 Multiple pieces of research show that having a great Blog Post Title can increase your traffic up to 500% and sometimes even more.
Knowing this might inspire you to pay a little bit more time and attention when writing your Blog Post Titles.
In this article, we'll go over how to write great Blog Post Titles for your Travel Blog and we'll provide you with a Template and a couple of Tools to become even more effective at writing.
Let's get started!
First. Are you looking to grow your website traffic? Check out this book and learn how to get 1,000,000 website visits by structuring your content properly and by using AI to create more and better content faster.
In this article
How to Write Great Blog Post Headlines for Your Travel Blog
1. Create Great Blog Content
To be able to write great Blog Post Headlines for your Travel Blog, you will need to create great content.
What do we mean by that?
When creating great content, you'll also be able to make a better promise. If the article itself is more attractive, the headline can become more attractive.
The other way around: You can't make something out of nothing.
The following assets take a lot of time, thus if you're able to create one of them and add them to your blog post headline, you'll more likely attract more visitors to your travel blog.
Video;
Research;
Template;
Tool;
Infographic;
Full guide.
Etc.
You can also use some really cool fun fonts and backgrounds to make your travel blog look more appealing and engage a larger audience.
2. Use Numbers and Power Words in your Titles
Using numbers has been proven to help increase click-through rates. Odd numbers often work better than even numbers and the number 7 seems to be pretty special.
This is a pretty simple tip to include whenever appropriate.
Next to numbers and content assets we discussed in our first tip, there are power words that you can include. Here's a shortlist that fits the Travel Industry.
List of Power Words to Include in your Blog Post Title
You
Memorable
Latest
Surprising
Easy
Step-by-Step
Beautiful
Avoid
Practical
Free
Never
Little-Known
3. Add the right keywords in your Title and optimize for SEO
Next to creating a catchy blog post title, you also want to include the right keyword and optimize it for SEO. Preferably, you should add your main keyword at the start of your H1 and Meta Title. For this article, we've added our main keyword 'Travel Blog Post Title Exampels" at the start.
Don't guess which keywords to use. Use tools like SEMRush to find what people are actually searching for. Simply enter your topic, get a ton of data and select the best keyword based on volume and difficulty. Try it for free and get the data you need.
Here's what it looks like: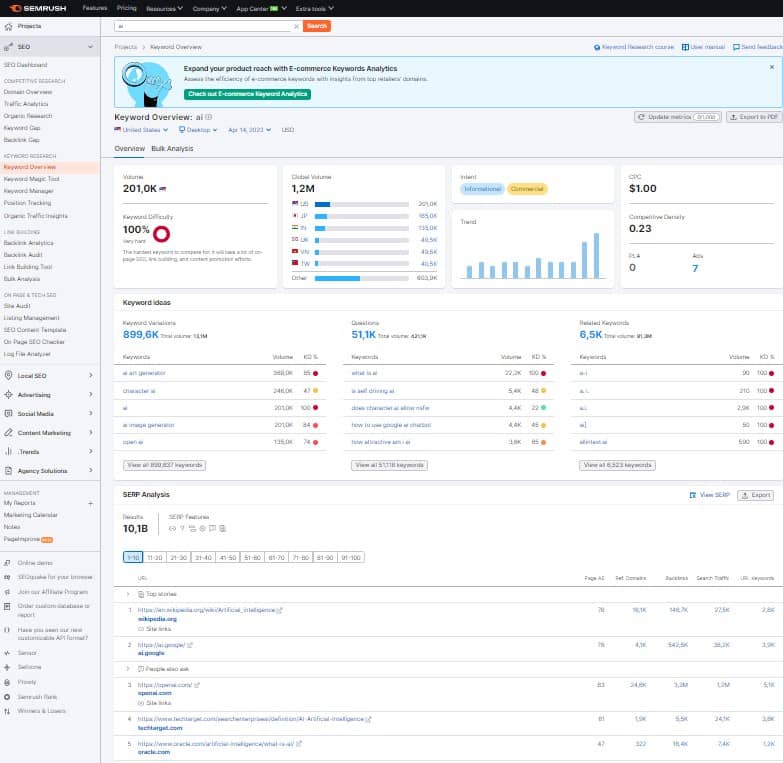 Travel Blog Title Examples and template
Ok. Now you have some tips for writing great blog titles for your travel website.
These will come in handy when personalizing your headlines.
We will now show you a couple of great Travel Blog Title Examples, then provide you with Templates and then share with you a couple of Blog Title Generators.
Travel Blog Title Examples
How to have an amazing holiday while traveling on a budget
Air travel with a baby will never be a nightmare again with these tips
Little-Known off-beat destination you never heard about
How to plan a memorable romantic honeymoon
A practical guide on how to pack lightly for a long trip
Do you see how I sprinkled in some Power Words 😉
Travel Blog Title Templates
___ tips for your first solo adventure
___ resources for your first trip to overseas vacation
The most luxurious hotels in ___
A backpacker's guide to ___
___ unexplored regions of ___
___ crazy things you can do in ___
The Best Blog Title Generators
I hope you find the templates provided above helpful and inspiring to create your own templates and blog titles.
Below we have listed Blog Title Generators to help you even better.
Be sure to check them out but be sure to create great content, personalize your headlines, and don't skip the essential steps just because you're using a Blog Title generator.
AI-Powered Blog Title Generator by StoryLab.ai
If you're looking to create a ton of highly relevant blog title suggestions, check out StoryLab.ai's Blog Title Generator.
Their generator is based on a powerful Natural Language Processing tool. Simply insert a description of what you would like to write about and you'll get a ton of valuable ideas.
If you chose to do so, you can even take it one or two steps further by selecting the blog title you like most and let StoryLab.ai suggest intros and blog outlines.
Let's show an example of their AI-Powered Blog Title Generator. For this example, we wanted to create a couple of blog post titles to promote our article on best places to visit in Spain. For our input we've used: 'best places to visit in Spain'. Here's what the AI Generator created for us in a couple of seconds:

Travel blog post titles generated by AI:
 Must-Visit Destinations in Spain: A Traveler's Guide
Top 10 Must-Visit Destinations in Spain for an Unforgettable Trip
Experience the Magic of Spain: The Ultimate Guide to Popular Destinations
Discover the Hidden Gems of Spain: Top 5 Places to Visit
Top Ten Must-See Places in Spain
Of course, we don't want to stop after just 5 titles, so we decided to run the AI Title Tool a couple more times and got the following titles:
Discovering the Top Tourist Destinations in Spain
A Cultural Odyssey: Must-Visit Places in Spain
Spain's Hidden Gems: Off-the-Beaten-Path Destinations
Exploring the Diversity of Spain: Regions to Visit
From Beaches to Mountains: Best Places to Visit in Spain
Historic Wonders: Exploring Spain's Rich Past
Spain for Foodies: Best Cities to Satisfy Your Culinary Cravings
Experience Spain's Festivals: Celebrations Worth Traveling For
Coastal Charms: Best Beach Towns in Spain
From Gaudi to Picasso: Exploring Spain's Artistic Legacy
Pretty cool, right? You can now select one of the suggested headlines, perfect it and use it for your next travel blog post.
Blog Idea Generator by HubSpot
Even though HubSpot Markets their tool as a Blog Idea Generator, the tool is great to use to find winning Blog Post Titles.
It's free to use so be sure to give it a try and see how it can help you.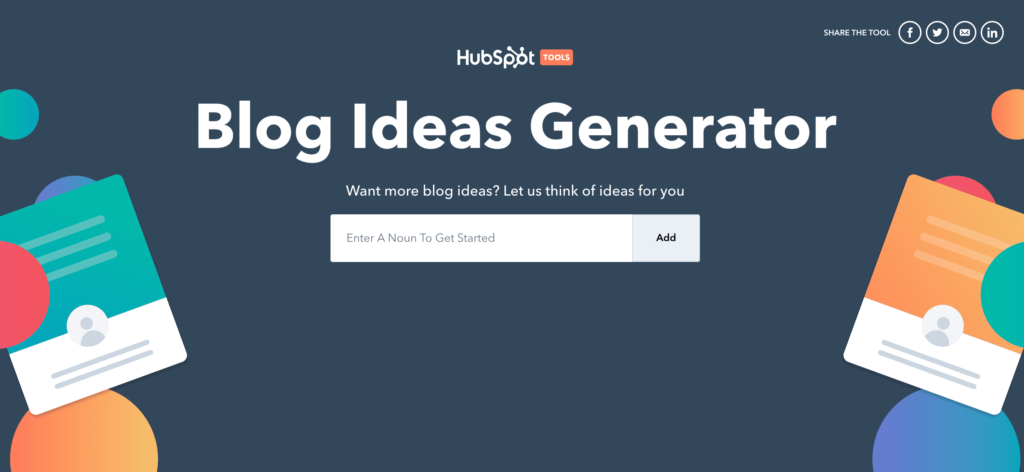 Blog Title Generator by FatJoe
Maybe you find the Blog Title Generator by FatJoe better for your needs. This tool is also free to use so be sure to check it out and see which one you like best.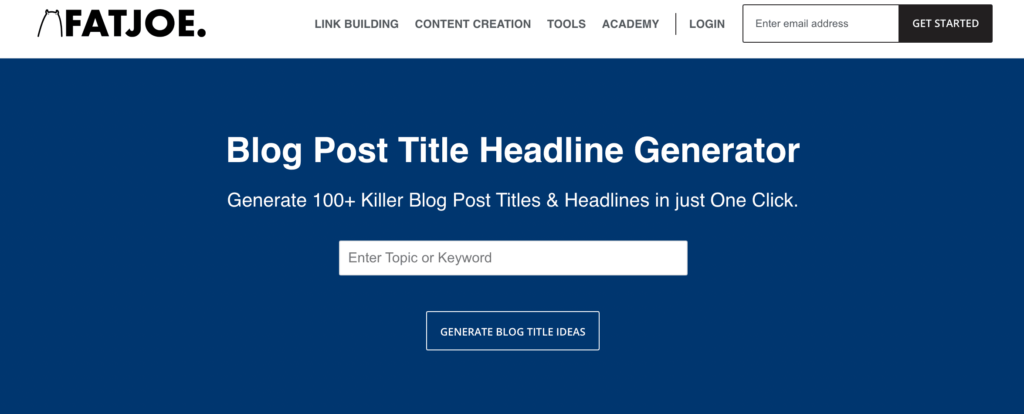 In conclusion
We hope this article helps you to write better Travel Blog Posts in the future and achieve your Content Marketing Goals.
Be sure to practice and track what's working for you and what is not.
Effective Social Media Marketing for Nonprofits, Charities, and NGOs
Get the book with tactics, strategies, tools, and homework to get more out of your social media marketing efforts.