How to Track PDF Files and Why you Should
PDFs are outdated and lack quite some functionalities that are common on the internet. One of them is capturing data. Here's how you can Track PDF files and why you should.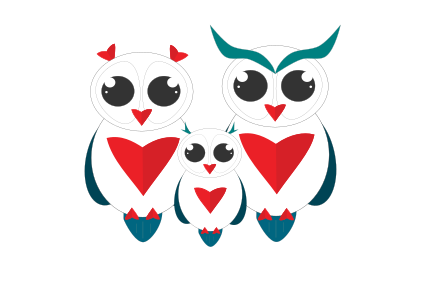 We've already covered what we think the future of PDF will be and it's not looking good.
The fact is… PDFs are outdated and lack a lot of functionalities we're used to having in the online world.
Consumers can't even check out a PDF file that is responsive on all devices or that is interactive.
Marketers can't get the data they're used to and can't tell stories the way they want to because PDFs are not immersive.
In this article, we'll dive into how you can get data for your PDF files and we also offer a PDF alternative.
How to track PDF files
PDF files in and of themselves don't offer the option to gather data.
As a marketer, you will only know who downloaded your PDF (if your content offer is gated), but you will not be able to find out if the person actually opened your PDF, if the PDF got shared, how many pages the person has read, how long they have been browsing on a given page, etc.
If you want to get some of that data, you will need additional software.
Track PDF files with HubSpot
If you're using HubSpot as your CRM, you're in luck. With HubSpot, you can host your PDF on your HubSpot domain and under 'sales tool' -> 'documents' you can get additional data on your file. Here's how document tracking with HubSpot works.
As you can see. It's not perfect. It does not come near the PDF alternative we'll be discussing in a bit.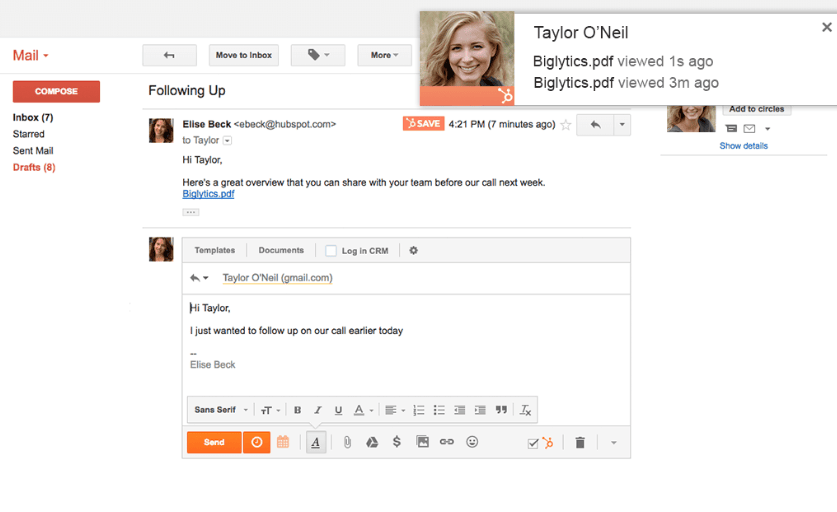 Track PDF files with additional software
A second option for getting some PDF data is to opt-in for additional software.
One example is Locklizard which promises to help you get data on PDF open, views, and even prints.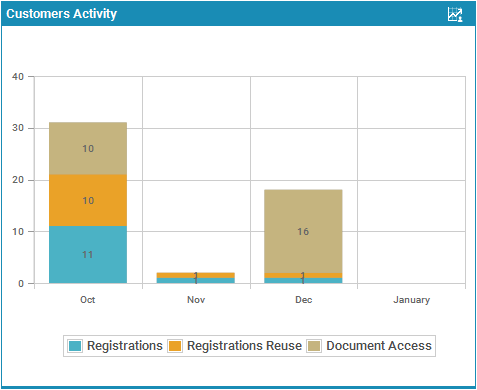 I'm sure there is more such software that offers to help. The big question is:
If PDF is an inferior format for marketers, would you like to invest more to try to upgrade it by a tiny bit or would you just choose a better format?
Say goodbye to PDFs and hello to alternatives
Let's first take a broader look at PDFs again before diving into tracking capabilities.
You can stay loyal to PDFs and try to buy new software to get solve for all the incapabilities, but you would need deep pockets and a lot of time and effort to link all the tech solutions together.
Instead, why not opt in for an HTML5-based solution where you can create white papers, brochures, magazines, proposals, anything you could with a PDF, but better! More engaging, more immersive, more data, and faster because of the built-in templates.
Foleon (and competitors) offer such solutions. The reason they exist is to offer consumers an amazing web experience and marketers the tools they need to create them.
Now let's dive back into data capturing. 
Foleon (and competitors) got you covered. They have data capture built into their software. Bye-bye vanity metrics and hello informed decisions.
By switching to a better format, you'll be better equipped to retarget people based on real interest, hand MQLs and SQLs over to sales based on real engagement, and much more! You can even add mid-gates as an alternative to gated content offers and get data there.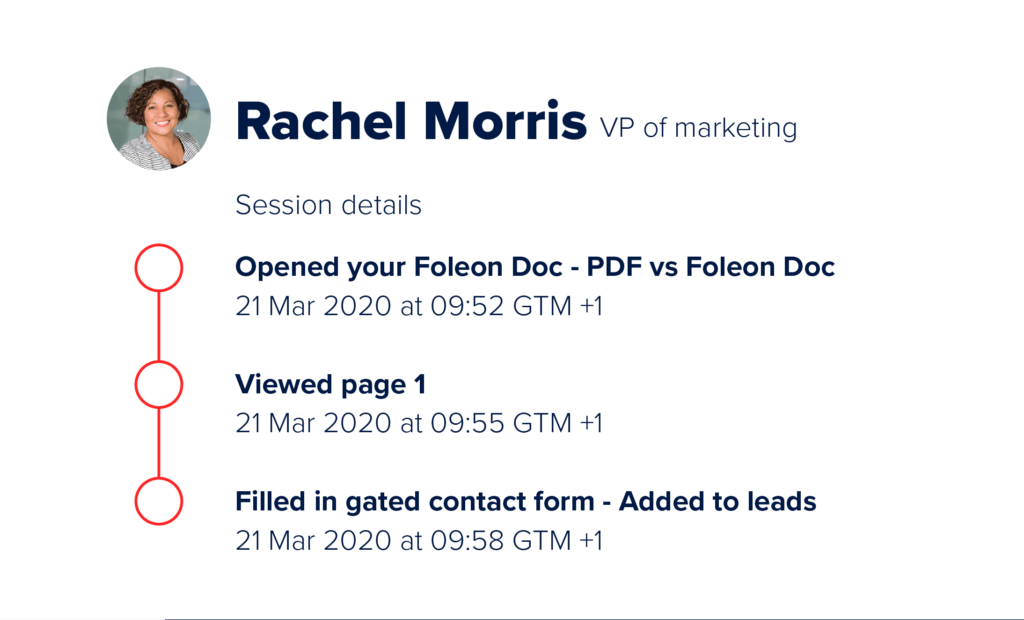 Conclusion
PDFs don't offer the possibility to track and gather data. If you still want to use PDFs and get some insights, there are additional software you could link to them. Our question is why bother trying to keep an outdated format alive while there are more attractive alternatives for modern marketers? You'll solve the tracking problem, but you still won't be able to easily create responsive PDFs, create immersive experiences, and much more.
We hope the options above give you some food for thought and wish you all the best in creating awesome content!
You have a story to tell. We want to help.
Let's create memorable content and reach tens of thousands of people.