What are the best free Nonprofit SEO tools for 2023
Want to know what the best SEO tools are for nonprofits? Check out this lineup of, free, SEO tools by Michael Vuong.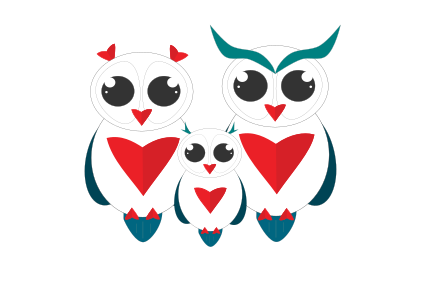 SEO tools are incredibly important for your growth and understanding of relevant keywords for your target group. Although intent remains one of the most important factors to retain your audience's attention. If you run on a tight marketing budget it is hard to create brand awareness through paid advertisement, let alone buy one of those shiny marketing tools. We compiled a list of free SEO tools for you so you don't have to go look for them.
1. Ubersuggest
Awareness probably tops your list of priorities when it comes to your generating awareness for your cause. To create more awareness you are probably posting blogs, articles or text throughout your website. However, with the amount of content on the internet, it is hard to sift through all of them just to find yours.
Neil Patel's 'Ubersuggest' has made this easier. This free-to-use SEO tool is able to analyze your website within seconds. With a user-friendly UI, you can navigate easily through the menu's to carefully read what you need to work on through a site audit.
There is no requirement to have an account which makes this tool easy and quick to use. Any website can be looked up with this tool. You might want to do some research on your competitors to see what kind of keywords they are using 😉
Check out this article to learn more about how to do proper keyword research.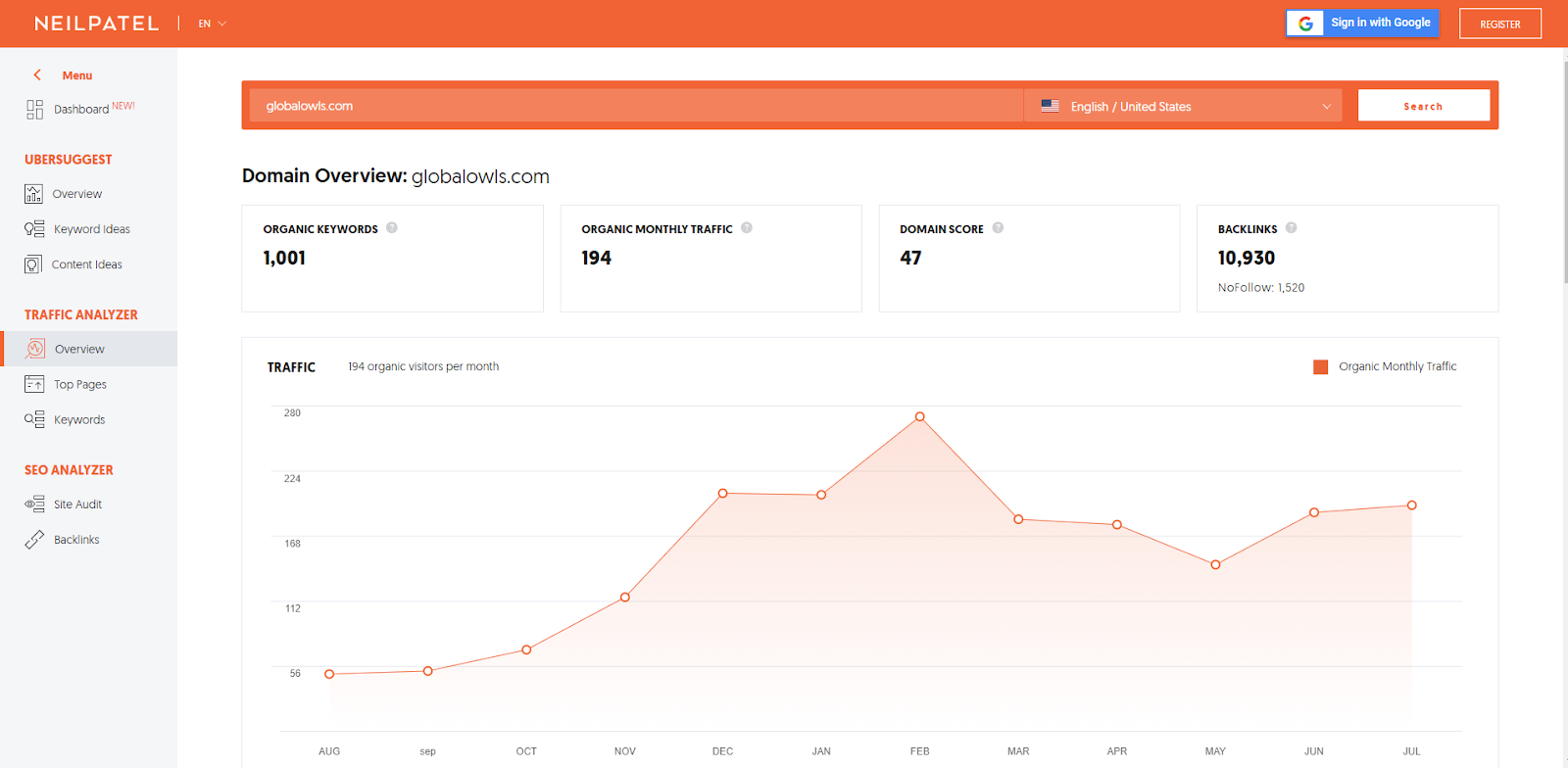 2. Answerthepublic
This beautifully designed website can help you with the visitor's keywords search behavior. Based on your desired keyword it is able to generate a web of long-tail keywords. It is mainly looking at the web for questions that are related to the specific keyword.
Based on the questions that are asked it is able to find relevant keywords around your main subject. Unfortunately, the system is not able to make suggestions on the desired language. However, if you are able to afford their subscription then this option will open up for you.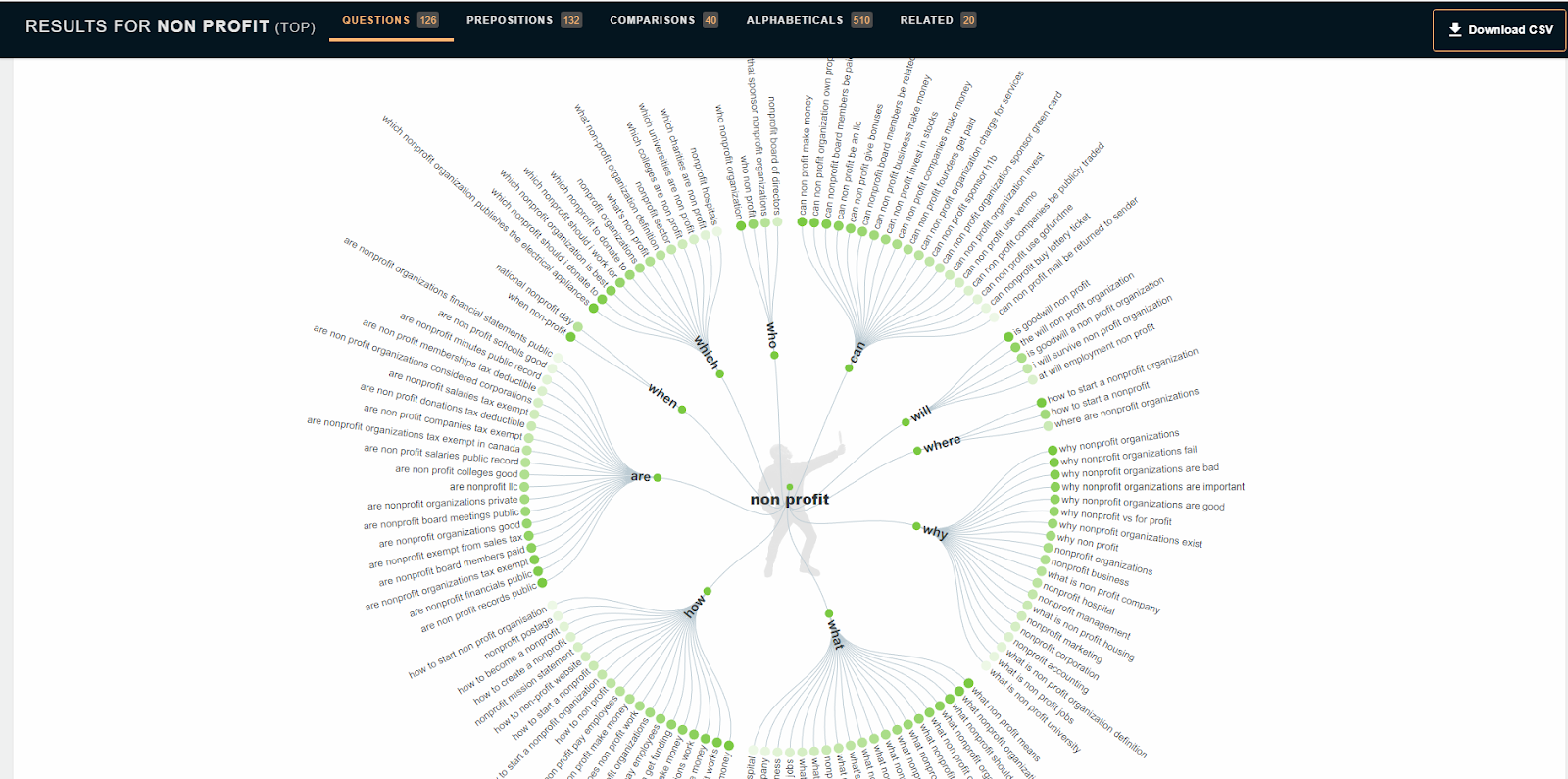 3. Google Search Console
Besides Google Analytics, the Search Console from Google is a great tool to get rich SEO data. Unlike any other tools on the market, it is able to retrieve the data directly from Google. Google's other product: Analytics has more limitations when it comes to analyzing your SEO performance.
This is where the Search Console complements the analytics tool. With the rank tracker, you are able to check your site rankings on various SERPs. Besides the pages that are indexed, there is also a list of pages that aren't getting indexed.
The Index Coverage report gives you several reasons as to why you are page isn't getting indexed. This will help you to get your pages back on track. By the way. If you want to learn more about SEO, check out this resource: How to learn SEO [newby-friendly guide].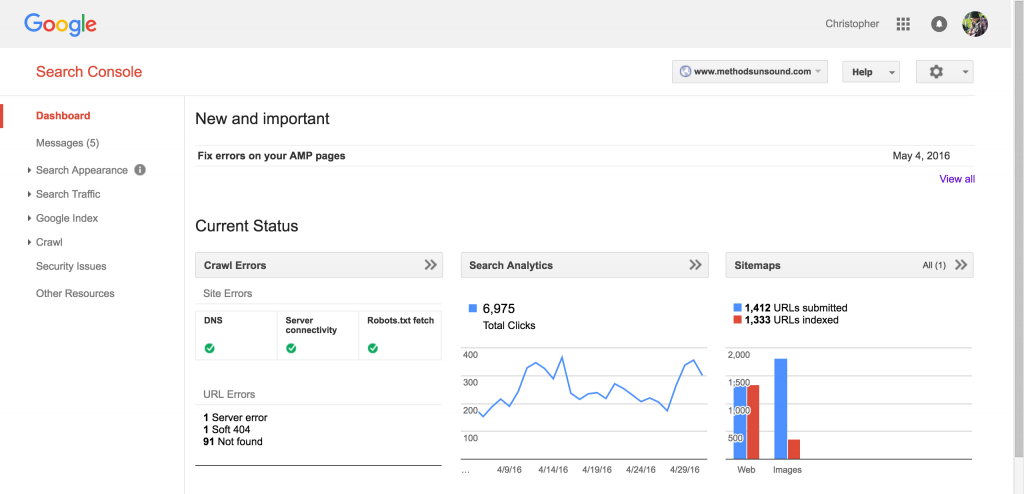 4. Moz's Link explorer
There are many different factors to get a high rank within Google search. One of them is based on the value of your link. If you have lots of inbound links from a website with a low domain ranking it will most likely impact your ranking.
Moz's link explorer gives you insight regarding your domain and page authority. You might wonder what the difference is between these two.  Domain authority mainly measures the predictive ranking strength of the entire domains or subdomains whilst Page authority is only looking at the strength of individual pages.
Whilst the tool can help you improve SEO of your nonprofit it is, however, being used as a comparative metric than an absolute score. This means there isn't really a good or bad score, you just want to do better than your competitor within the SERP.
It is important to note that you need an account to make use of Moz's link explorer. Creating an account is free.
Another metric commonly used is Trust Flow, which gives you the scores of external links to your website. It basically shows you the trustworthiness of your website. The trust flow can be found on Majestic after you have registered for a free account (which gives you access to make three search queries a day).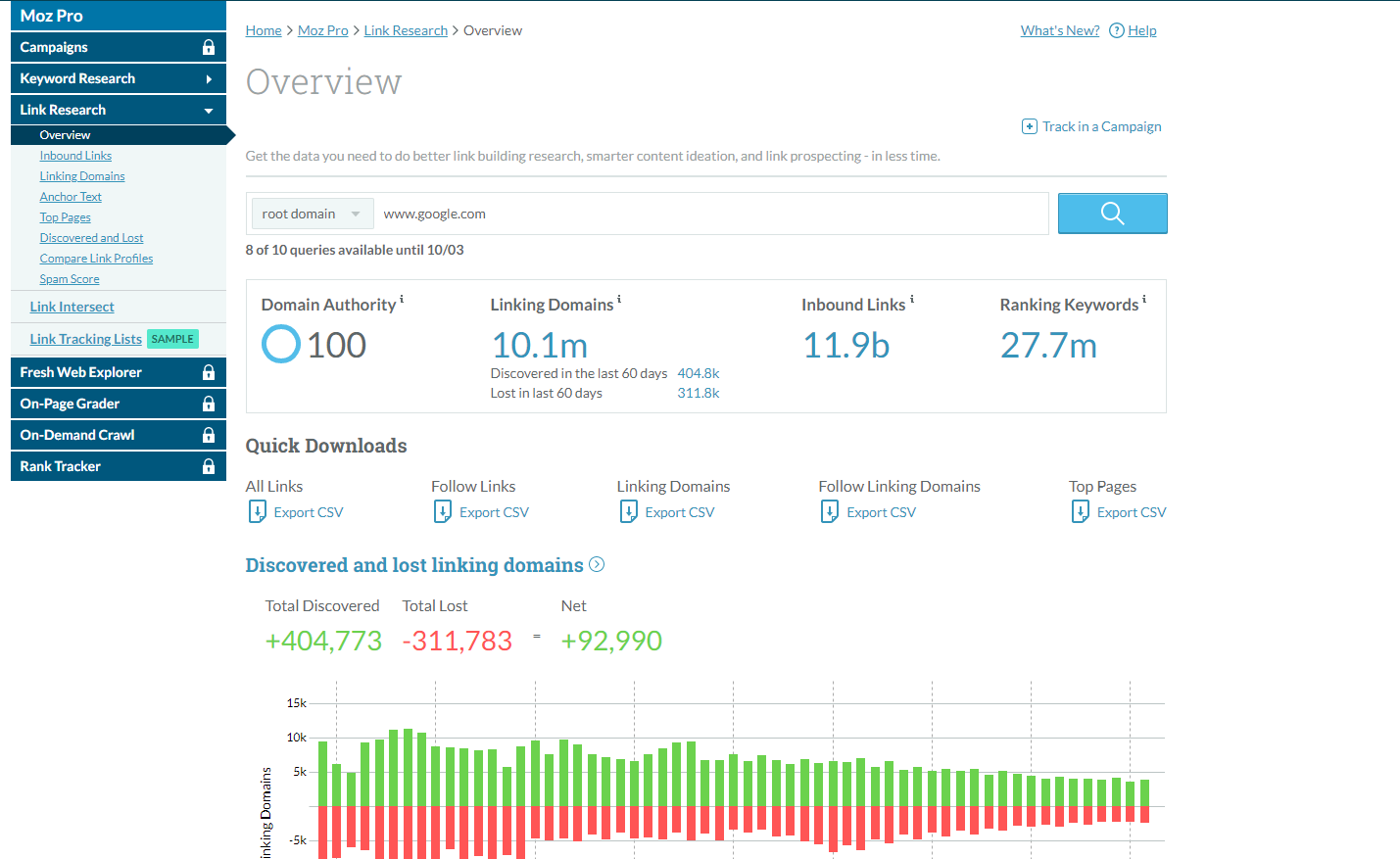 5. Yoast WordPress plugin
If your website is running on WordPress then Yoast would be an excellent addition. The Yoast WordPress plugin helps you proofreading your website's content. By using a key phrase the plugin is able to recognize the density of the keyword within your text.
Based on this information it determines if the use of that specific keyword is sufficient. Besides the SEO help, it also rates your content on readability. A few tips are given to improve your text if necessary. The tool is easy to use and can improve your SEO and readability on your website significantly.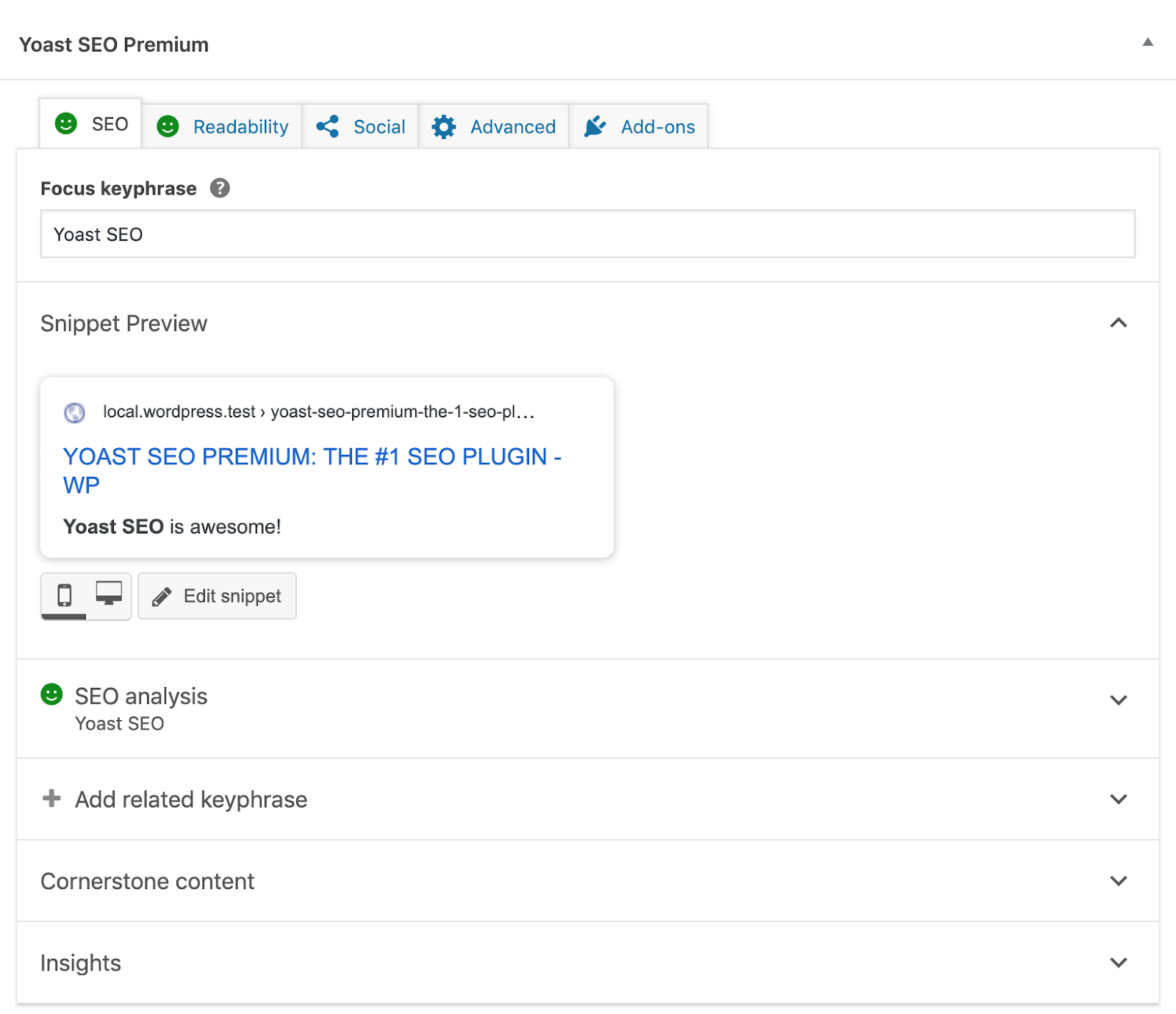 6. BuzzSumo
When you are creating SEO-optimized content the focus isn't on just 'gaming the system'. Your content also needs to appeal to your target group. Buzzsumo is a great tool to stay up to date on the latest and greatest of anything related to your industry.
Buzzsumo's tool can help you analyze past content as well as the influencer connected to specific keywords. Know what content is most read on the subject and adjust your content towards the target group.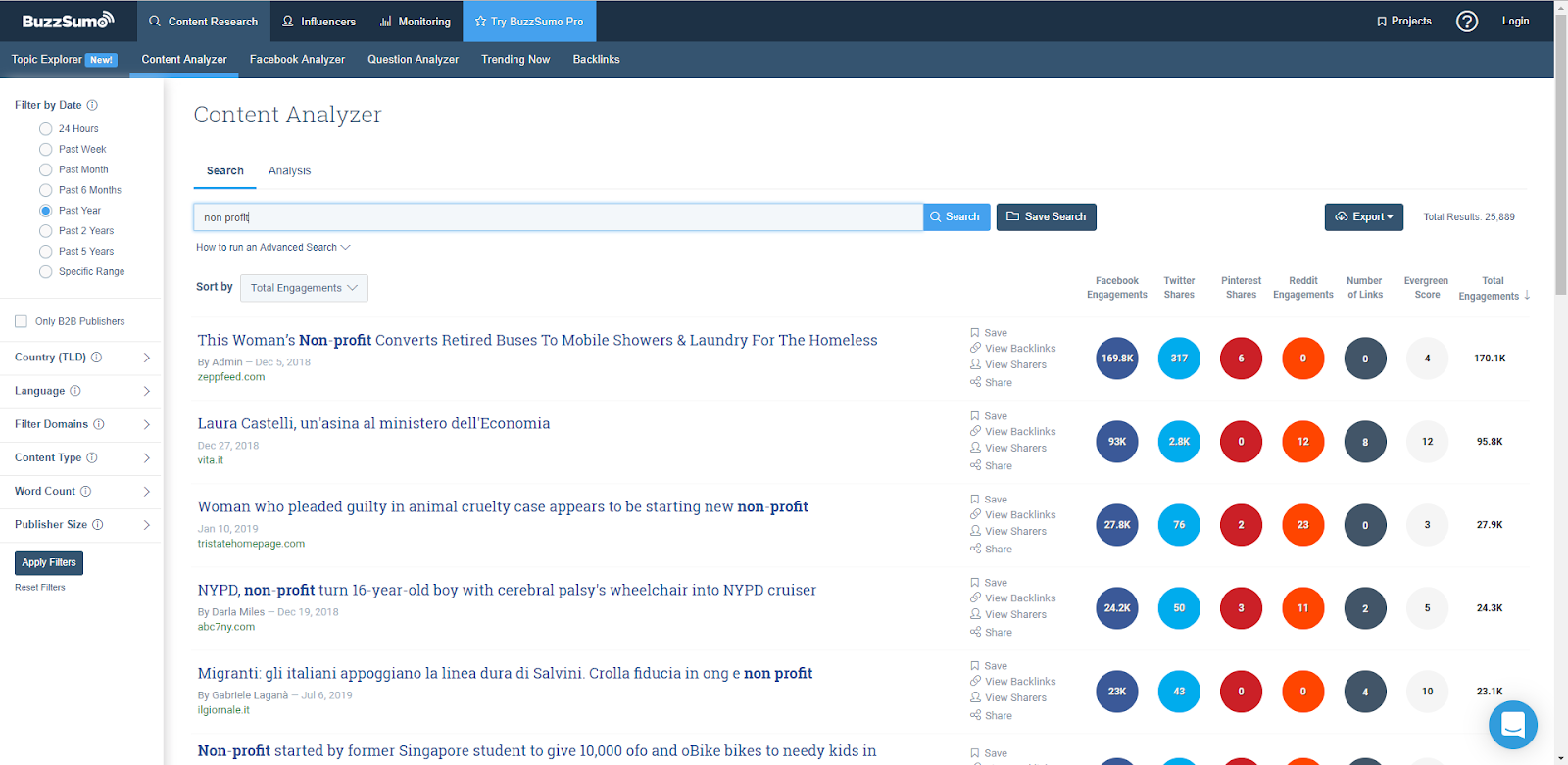 7. SimilarWeb
SimilarWeb is a free web analytics tool you can use after registration. With an easy-to-find UI, you can use this tool to analyze your traffic, referrals, social as an extra besides Google Analytics. However, I have mainly used this as a comparative tool.
The aforementioned categories can be used to put your website next to your direct competitor for analytic purposes. Using data from your competitor next to yours give you the right insights to what you been missing and can improve upon.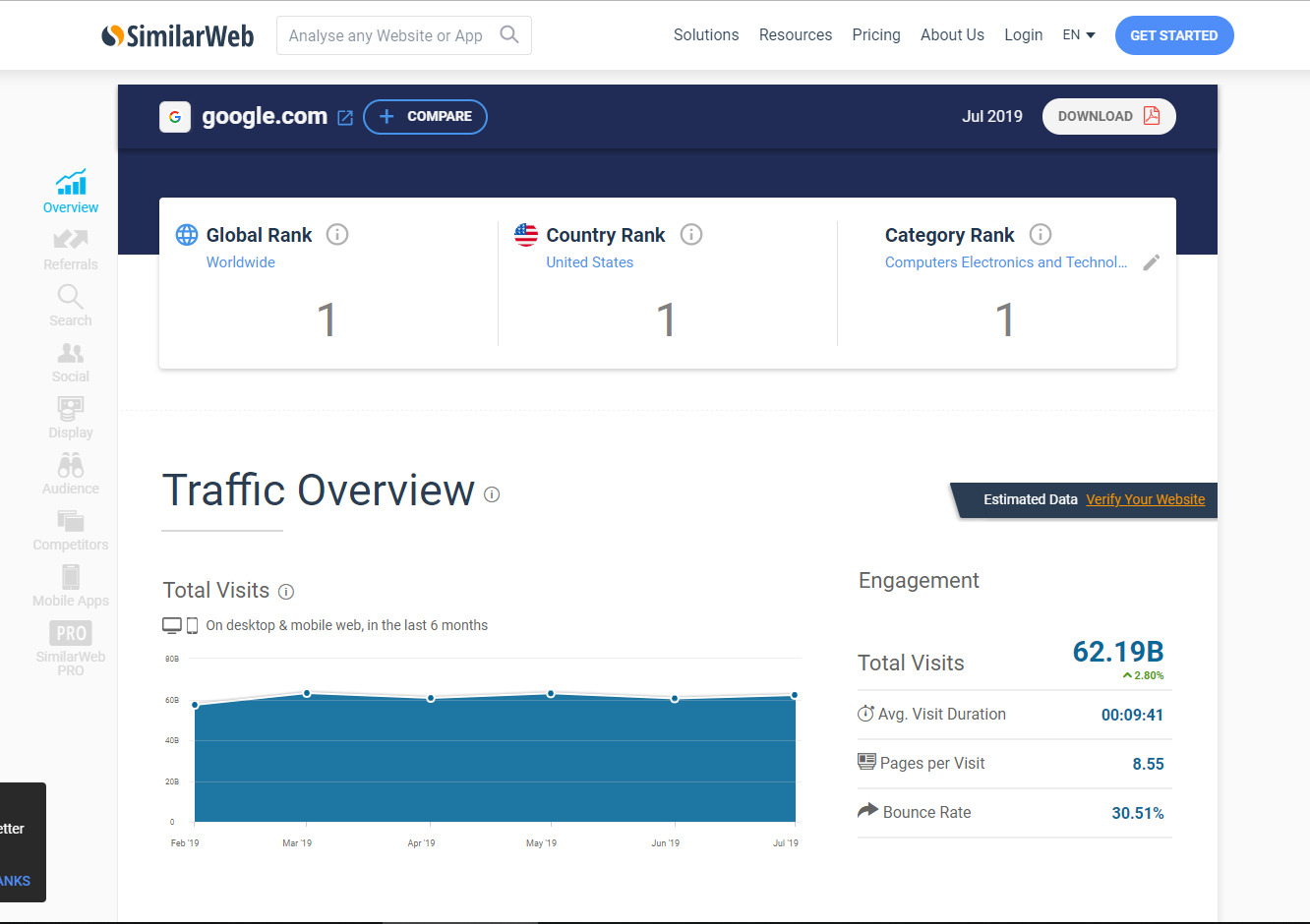 8. Agency Dashboard

Agency Dashboard is an all-in-one reporting platform where you can analyse the performance of your marketing campaigns in a single dashboard. You can track following:
a. Organic Search I.e SEO progress of your website.
b. Ads (Google, FB and Insta Ads)
c. Organic Social (Facebook, Insta and many more)
It also offers unlimited free keyword research and unlimited free site audits. 
Check out Agency Dashboard.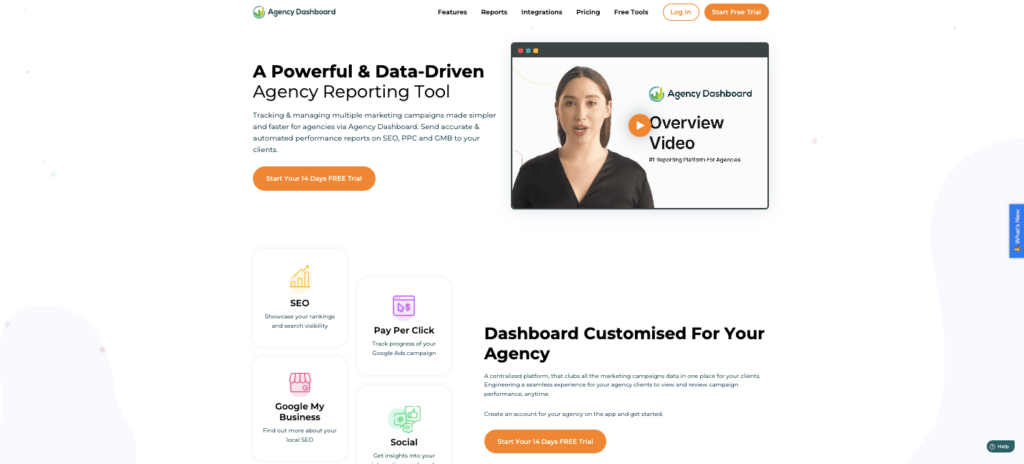 You have a story to tell. We want to help.
Let's create memorable content and reach tens of thousands of people.