Top Free Blog Title Generator Tools for Writing Better Headlines
Start Writing Better Headlines with these Blog Title Generator Tools and improve your SEO, Social Media engagement and Email Open rates. Check out our list below.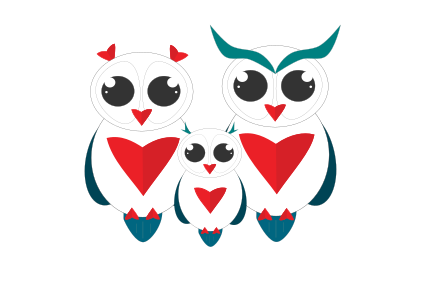 What makes a person interact with your Social Media post, click on your search result, or open an email?
It's either the image or the headline (or a combination).
After spending a lot of time and resources creating your piece of content, it would be a shame if you would just write your headline in 10 seconds and call it a day. Especially knowing how important headlines are.
We're already written an article on How To Create Great Blog Post Titles. Be sure to check it out if you haven't already. The tips we share helps you to personalize your post titles if needed after you've used a Blog Title Generator.
In this article, we're going to go into the different Blog Title Generator Tools you can use to write amazing headlines.
Let's get started!
How to Use Blog Title Generator Tools
Even though Blog Title Generator Tools have become more advanced over the last couple of years, a human touch is often needed since you understand your target audience a lot better than a tool can ever do.
You should use these tools to help you generate new content ideas, get inspiration on how to set up your headline, and let them do the heavy lifting for you. Sometimes, the tools have it 100% right and you don't need to do any edit. Other times, you might want to make a few small edits.
When considering that you should write a couple of blog titles before choosing the perfect one for your article, having a little help is very useful.
The Best Blog Title Generator Tools
Blog Title Generator by StoryLab.ai
If you're looking to create a ton of highly relevant blog title suggestions, check out StoryLab.ai's Blog Title Generator.
Their generator is based on GPT-3's powerful Natural Language Processing tool. Simply insert a description of what you would like to write about and you'll get a ton of valuable ideas.
If you chose to do so, you can even take it one or two steps further by selecting the blog title you like most and let StoryLab.ai suggest intros and blog outlines.
Check it out. StoryLab.ai comes with a free trial.
Generate your next Blog Post Titles or check out blog post title examples generated with their tool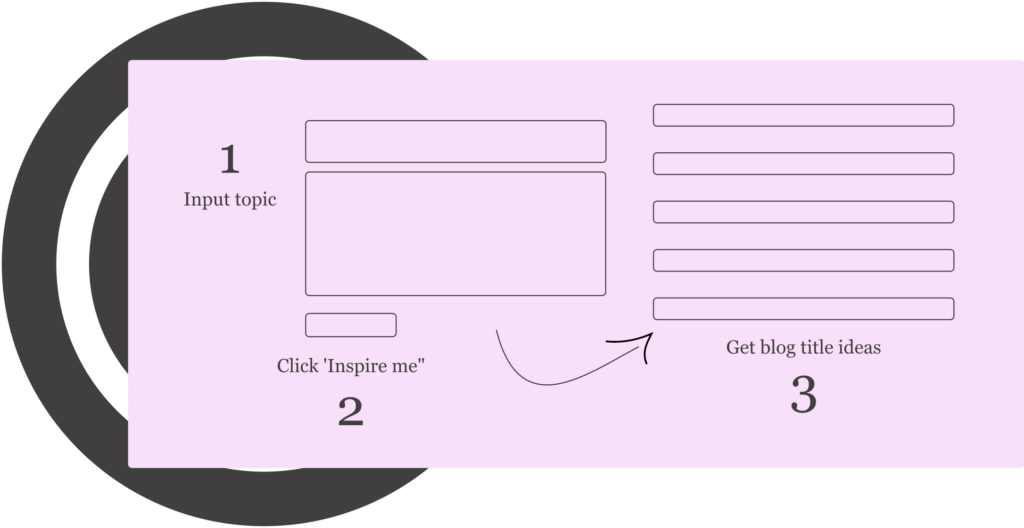 Blog Idea Generator by HubSpot
Even though HubSpot Markets their tool as a Blog Idea Generator, the tool is great to use to find winning Blog Post Titles.
You can add up to 5 different nouns and run the tool to give you ideas. What we find is that the tool does not combine the nouns into every blog post title suggestion. It's just easy to start with 5 nouns, go through the suggestions, and get inspired.
It's free to use so be sure to give it a try and see how it can help you.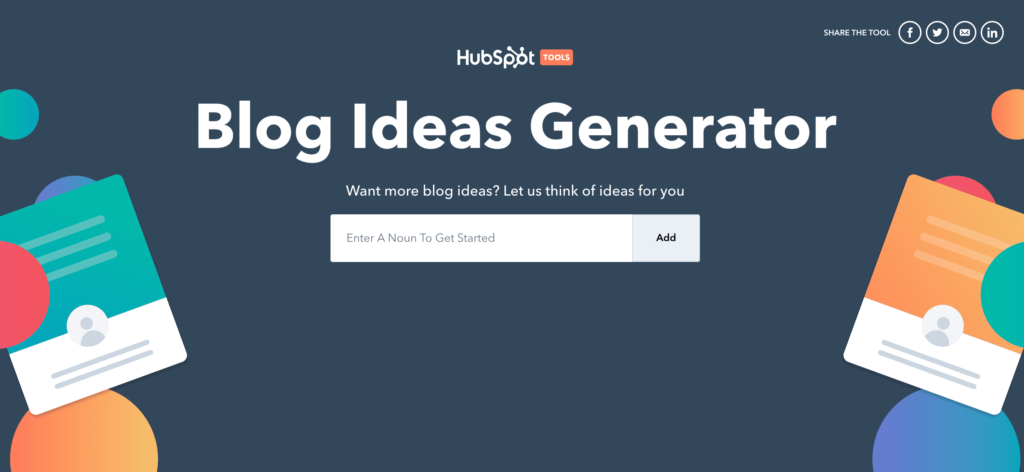 Blog Title Generator by FatJoe
Maybe you find the Blog Title Generator by FatJoe better for your needs. This tool is also free to use. Enter one or multiple keywords and see what the tool suggests to be magnetic blog post headlines for your topic.
Be sure to check it out and see which one you like best.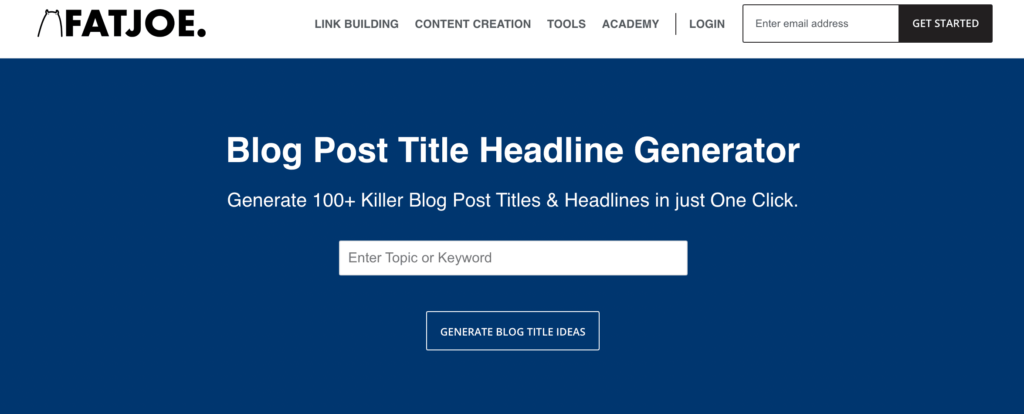 Free Blog Title Generator Tool by SumoMe
The nice thing about the Blog Title Generator by SumoMe is that it gives you more control over the headlines you want to create. You can first of all select if you want to write:
Numbered list headlines
How-to headlines
Explanatory / why headlines
Strong / Controversial headlines
Fun / playful headlines
After selecting the desired type of blog title, you can add more info. For numbered list headlines, you can enter:
The topic
Desired outcome
Undesirable outcome
Points in content
This makes sure that the blog post titles are more relevant to what you're writing about. The downside is that the number is suggestions is pretty limited. Especially if you would use it for years to come.
Check out SumoMe's tool here.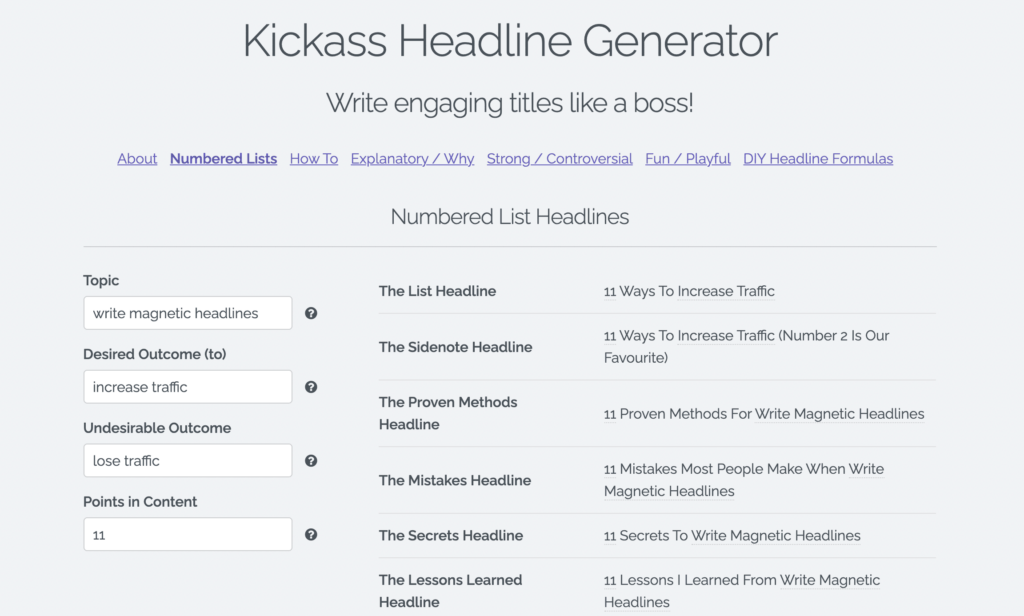 Free Blog Title Analyzer by CoSchedule
After you've written your blog post title (either with the help of a generator or without) you might want to analyze the effectiveness of your headline.
CoSchedule's free blog title analyzer does just that. They claim to assess the following when analyzing your blog post title:
Word Balance
Headline Type
Sentiment
Word Count
Character Count
Skimmability
Clarity
Reading Grade Level
Check it out and see how the tool can help you.

Take your content marketing game to the next level by writing better magnetic headlines with the help of these blog post title generator tools.
Just remember. Never be spammy and don't oversell. It can only hurt your rankings and lose precious social media followers or email subscribers.
Best of luck!
You have a story to tell. We want to help.
Let's create memorable content and reach tens of thousands of people.