What Kind of Home Loan is Right for You?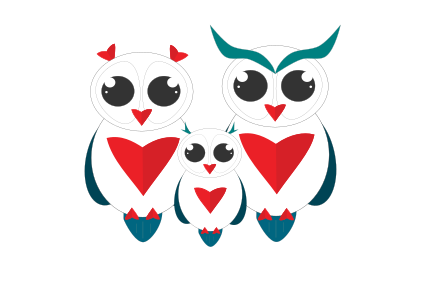 Different people have different financial goals and needs. This is why there are a variety of home loans to offer a variety of people the solutions that they need. Some options might not be as popular as others but they can be just what you need.
The right home loan for you will depend on many factors, such as your income, credit score, length of time in your current home, and the plan you have to purchase a new property or refinance an existing property. 
Here are a few different loans that you may want to put into consideration.
FHA

 
FHA mortgage loans are a type of government-backed home loan that is insured by the Federal Housing Administration. In order to qualify for an FHA mortgage, you must have a credit score of at least 500 and meet certain income requirements. In addition, buyers can purchase a home with as little as 3% down payment.
Fixed Rate

 
Fixed Rate Loans are loans in which the interest rate and monthly payment do not change over the life of the loan, and the borrower pays back the same amount each month. 
It is recommended that people use a fixed-rate mortgage loan when they want to pay off their home quickly because it offers them a great deal of predictability and stability. This is especially true if they're on a strict budget or if they would prefer to buy a home with cash
Adjustable Rate
Adjustable rate mortgages (ARMs) provide a range of low monthly payments that can decrease or increase according to changes in the interest rate. This is unlike a fixed-rate mortgage loan where the monthly payment is always the same regardless of changes in the interest rates.
The interest rate on ARMs moves up and down with market rates, which means that people with ARMs pay more when rates are higher and less when rates are lower.
In general, ARMs require a greater down payment than fixed-rate mortgages because if the borrower stops paying on their mortgage, they could be stuck paying a higher interest for a longer period of time. Additionally, some people may not qualify for an ARM loan because they do not have enough money saved up as a down payment.
VA Mortgage
VA mortgage loans are a type of government-backed mortgage loans that can be used by veterans. The VA offers the home loan with no down payment and a low interest rate for qualified veterans. Veterans can use these loans to purchase homes, refinance mortgages or modify their current VA home loans.
VA loans offer a number of benefits including no down payment requirement, no monthly mortgage insurance, the ability to finance 100% of the property's value, and VA loans may be refinanced or sold without penalty
USDA Mortgage
Mortgage loans from the USDA are long-term, fixed-rate loans with competitive interest rates and flexible terms. USDA mortgage loans offer borrowers a number of advantages. They are federally insured, they offer competitive interest rates, and they allow borrowers to structure their payments over the life of the loan
The USDA offers two types of mortgage loans—one with a 15-year term, and one with a 30-year term.
Which Mortgage is Right for You?
The answer to this question depends on your unique situation and there is no single mortgage that will be perfect for everyone. While some people may prefer conventional loans because they offer lower interest rates, others might prefer FHA or VA because they have more lenient qualifying requirements. 
It is best to start by figuring out your budget and what it is you're looking for in a home. Begin by using a house payment calculator to determine what your budget should consist of. 
You have a story to tell. We want to help.
Let's create memorable content and reach tens of thousands of people.