7 Awesome Ideas To Improve Recruitment And Selection Processes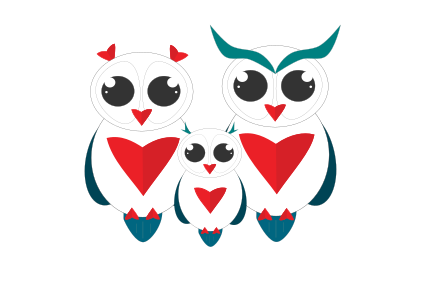 When hiring an employee, you need to ensure that you have selected a suitable job seeker that perfectly fits the company culture and is passionate about driving your company forward. A wrong employee can cause heavy costs on your time and money; additionally, it can dramatically hamper your business progress. A strong job description, selection interviews, and many other helpful ideas can save you here. Are you wondering what ideas can improve your recruitment and selection processes?
No worries, in this blog post, we have enlisted seven awesome tools and strategies to help you nail the hiring process with comfort and ease. If you get these processes covered, you will soon see your business multiplying.
Enough with the talk; let's dig those ideas!
Reliable and worthier ideas to improve recruitment and selection processes
Below are seven smart ideas that you can adopt to shorten your employees' appointment curve:
1. Create a perfect job description
Recruitment begins with a well-written job description. If you don't have enough information about the job, you won't get the job done. 
As a result, you will be inundated with applications that are not even worth your time, and you may also miss out on some truly qualified candidates if you come up with too many responsibilities for the position.
 When writing the job description, you must be precise and concise. The ideal job description will explain your expectations for the candidates and the required skills for the job position.
2. Create a successful hiring process
You may achieve fast and efficient hiring through a well-executed recruitment process. Planning and constant evaluation are essential to the process.
For efficiency, each employee should have the tools and resources they need to carry out their role in the process. You should provide managers with printed resumes and background information on employees before conducting interviews, for example, by a recruiter or HR manager. Candidates should be informed about the entire interview schedule, not being left in the dark about what is to come.
3. Consider working with Global Peo
Professional Employment Outsourcing (PEO) is a service that helps organizations that are prepared to develop and form a subsidiary in a foreign nation to recruit personnel without taking on legal entity responsibilities.
Due to Global PEO, firms may now outsource the full process to an Employer of Record, allowing them to swiftly deploy a team in the country of assignment at minimal expenses.
4. Creating checklists for common tasks
You can boost the effectiveness of your hiring process by creating a checklist for your every common task. The checklist will help you stay on top of the hiring process. Prepare for interviews and screening calls with them to ensure that you have all of the information you require before speaking with candidates.
5. Invest in software to assist with the process of finding new employees
When interviewing remote candidates, video recruiting software can save you both time and money. Hiring stages, candidate profiles, and team collaboration are all made easier with applicant tracking systems.
6. Using email templates is an effective idea
The importance of personalized emails cannot be overstated, yet it cannot be easy to get started. Select a template for requesting recommendations or inviting prospects for an interview, if necessary. Ensure that your email templates for recruitment are never out of current by frequently updating them.
7. Focus on your interview process with standardized evaluation
You'll need personnel who will interact with a potential hire to perform an interview or two. In addition to knowing the best procedures for evaluating credentials, employees should be conversant with legal requirements and ethical interview rules.
Create a template for evaluating candidates that you can customize for each position that needs to be filled.
The better way to get an idea of what the hiring manager is looking for in an employee is by talking to them before you start your search. Then, ask questions that focus on the traits they describe.
Our Summary
Of course, it's vital to select the best candidate for every given position. It is also true that the entire procedure is lengthy, costly, and prone to mistakes. However, you can make hiring a priority to reap the benefits.
Getting the job description accurate, posting it on the appropriate employment website, and conducting a thorough interview process are helpful steps to finding the ideal new employee.
If you maintain these steps, then, in the long run, your hiring success rate will rise to higher levels. 
You have a story to tell. We want to help.
Let's create memorable content and reach tens of thousands of people.