10 Powerful Twitter Marketing Tips [That Work like Magic]
All organizations can benefit from having a solid Twitter Marketing strategy (B2B, B2C, NGOs, etc.). Check out the following tips and improve your Twitter Marketing.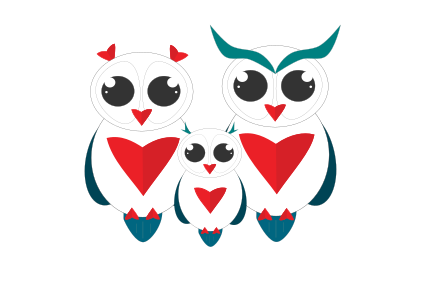 Twitter is a powerful marketing platform that needs your attention. Whether you want to increase revenue or generate high brand engagement, Twitter will help you grow your business. However, things move really fast on the medium; the lifespan of a Tweet on average is 18 minutes. Over 550 million Tweets are posted on Twitter every month, 7000 Tweets per second.
Hence, it is quite a challenge to get more Retweets organically or to get your message seen. But that's what we are here for in this blog. We will take you through 10 Twitter Marketing Tips that actually work and will help you fulfill your marketing goals and make your brand stand out.
1. Define Your Business Goals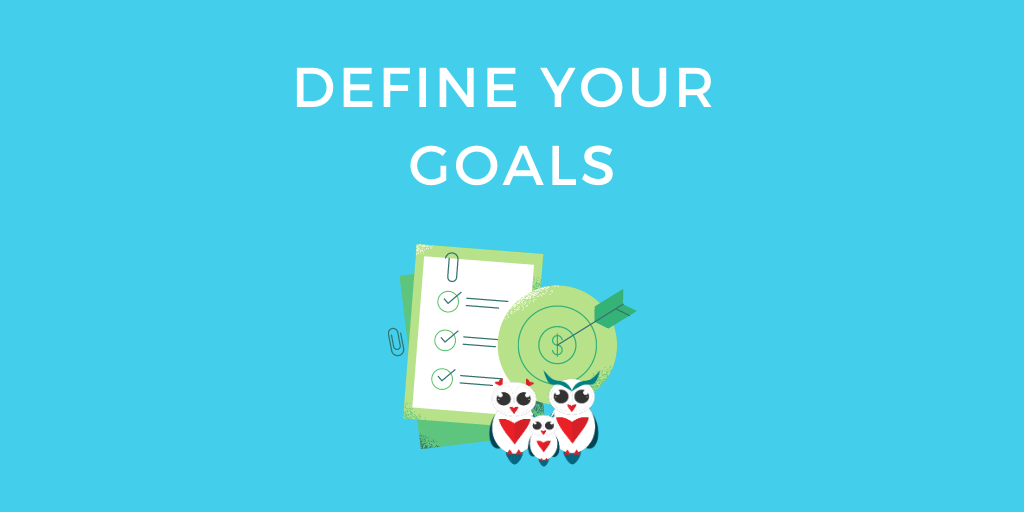 Twitter marketing will do no good for your business if you just start using it without defining any strategy. To start with defining, you need to ask yourself two questions. First why your business needs to be on Twitter and second if you can achieve your goals.
Here are a few ideas on defining Twitter goals for businesses
More brand or products awareness;
Boosting sales;
Increasing user engagement and customer loyalty;
Navigating users to websites.
After you decide your business goal for Twitter, create a measurable goal. For example, if your goal is to generate user engagement, your measurable goal can be to increase at least 50 followers per month.
2. Tweet During Peak Hours
Did you know that certain days and times in a week record the most active users on Twitter? Posting your tweets at such time allows you to generate maximum engagement. You can either look into Twitter analytics or refer to several social media reports to find the best day and time to Tweet.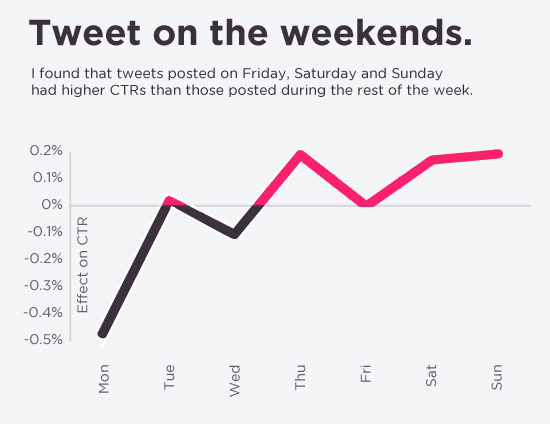 As per Buffer ends days of the week, i.e. Friday, Saturday and Sunday have the most CTRs. According to some social media reports, the time between 12 PM to 6 PM is most suitable for Tweets. While for some the time 12 PM to 3 PM on Monday to Friday day works best. After you get the right time, you can schedule your tweets with a content scheduling tool.
3. Spend Time On Your Username and Profile
While you create your Twitter business account, you should spend some time and effort on creating an excellent profile and username. An appealing Twitter profile has a great capability to influence users to follow you and choose your brand; after all, it's the first thing that your audience will see on your page.
Your Twitter username suit is as simple as your brand's or business name, just make sure it is something that your viewers can easily read and remember.
Once you have created a username, spend some time to create a strong Twitter bio. A Twitter bio is vital for businesses as it represents a brand's personality. You don't have to go all serious; you can add fun elements of humor until it conveys the right meaning of your business to Potential viewers.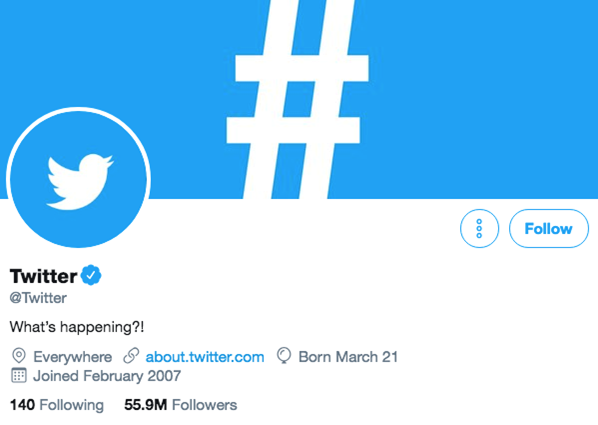 Things you should consider including in your bio include:
Name
Username
Location
Website
Background image
A few things that are great add ons for Twitter profiles includes the following:
A subtle or humorous
Targeting keywords
Call to action
Relevant business link beside the website
Hashtag
4. Keep hashtag use to a minimum (and use the right ones)
Hashtags have been one of the most useful tools on Twitter for a long time. A tweet with a hashtag is proved to create two times more engagement than tweets without any hashtags. However, a tweet is only useful when you use it in the right manner, Tweets consisting of more than two hashtags have received a 17% engagement drop.
Hence when using hashtags, make sure it is relevant to your content but don't overuse it. To find popular and relevant hashtags use aTwitter analytics or other such tools.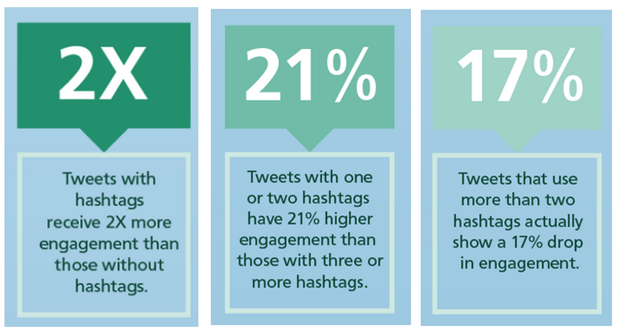 5. Tweet Regularly
Like any marketing strategy, Twitter social media plans require both your efforts and time. Hence you must regularly Tweet at least post one tweet per day. Along with publishing, you should also utilize your time to monitor and analyze. Look for emerging industry trends, brand mentions, latest social media trends, and the most important thing is to look and respond to followers' comments.
6. Run some advanced searches
What could be better than finding potential buyers and customers right from the start! Or knowing what exactly your audience have to say about your company. It's possible, thanks to Twitter's advanced search feature. Using industry-specific terms, you can find potential consumers without sending out promotional tweets or writing to your existing customers.
For instance, If you are at a restaurant or cafe, you can search for a food item specifying your area like Pizzas in Sepia, chicken tandoori in London etc. You may find at least one tweet of a person looking for the food place in your area and bingo your lead is right in front of you.
7. Use Twitter to Listen, Not Just Talk
Twitter is an excellent medium to deliver information to followers and turn them into valuable customers. Not only that, but it also assists businesses to learn about consumers, and use the data for the good of their business.
Here are a few things you can find out with Twitter listening:
Monitor your competition
See how online consumers perceive your brand
Check if you are getting a brand mentioned, and track who is mentioning your brand.
See what the Twitter community has to say about you.
Learn about the topics that your followers and consumers are interested in.
Track what topics those who engage with you are interested in
Track mentions the brand's name, product name, CEO, public representatives names, campaign mentions, slogans and more.
You can also keep on trending topics, hashtags and items that will work best for your industry and your business.
8. Continuously Evaluate and Adjust
Like any social media channels, Twitter also needs evaluation and adjustment on a time to time basis. Always check-in with your business objectives and compare the previously established benchmarks with your current improvements, see if you are moving in the right direction, and achieve your goals. If not, make necessary improvements or revise your strategies or use a new tool if required.
9. Conduct polls to interact with followers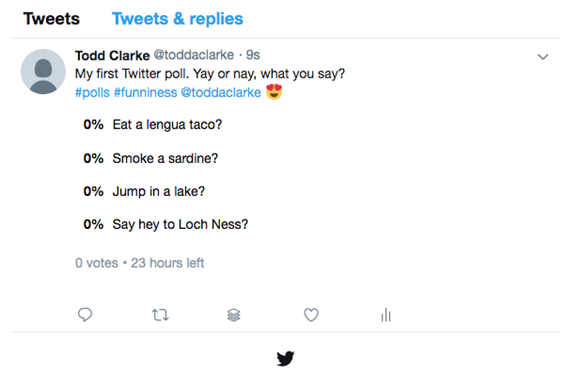 If high engagement is what you are looking for, then a Twitter poll is the ultimate solution. Creating a poll is child's play; you have to click the same add new tweet button and click on the poll icon. After that, out of your question and add on your options, you can add a maximum of four options.
Although creating a poll is simple, to create an appealing and impactful question takes a bit of thinking and creativity. Polls are just a fun element for your followers and work best for other aspects like market research; customer feedback consumers conduct, etc.
10. Reach out to influencers for more exposure
Social media influencers have exclusively simplified pitching or reaching out to millions of people. Incorporating influencer marketing the right way you can experience high brand exposure.
For influencers marketing the first thing you should be looking for is to find potential influencers from your industry. Perform social listening and monitoring to find influencers; there might be a chance that you interacted with them, or they liked your post at any instance.
If this is not the case, you can find new influencers you are not aware of through third-party tools such as Kred, Twitter Counter, Buzzsumo etc. These tools score twitter users between 1 to 100 based on their popularity. For example, Justin Bieber's score on Klout side was 99 while Barack Obama was at 92. People with 60% of social media influence score are in the top 5%.
Conclusion
Now when you are aware of the best way to market on Twitter, you can set up your game and take your marketing game to the next level. Also note that any strategy needs some time to succeed, so even if your plan is not instantly showing your result, give it some time before you plan to drop it.
About the author
Bhavik Soni is a Creative Writer at Auto Monkey. We provide an original analysis of the latest happenings in the social media industry. Connect with Latest Social Media Trends and News plus tips on Twitter, Facebook and other social tools on the web.
You have a story to tell. We want to help.
Let's create memorable content and reach tens of thousands of people.