Top Tools for a Successful Nonprofit Fundraising Campaign in 2023
Do you want to host great fundraising events for your nonprofit? Check out which tools can help you make the most of it.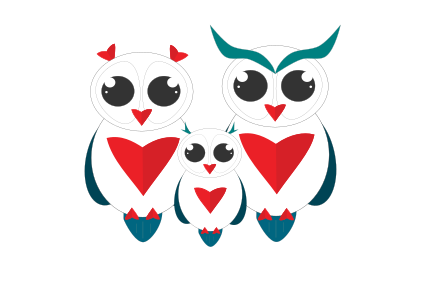 Fundraising tools are essential to the success of any non-profit organization. Without your fundraising efforts and donors, your non-profit organization has no support, and without adequate financial aid, how will you advance your cause?
Nevertheless, fundraising does not always guarantee that you will obtain sufficient funds to achieve your campaign objectives and accomplish your projects. We realize that fundraising can be quite tricky, but there is a range of distinct marketing tools specially designed to help with the execution and management of fundraising campaigns, to enable organizations to be more focused on raising more money and managing their donors.
Digital tools have wholly transformed the way non-profits connect with their donors. And now, what's more, complicated than fundraising is figuring out which fundraising tools are right for your organization. It is often crucial to make this decision, considering that the majority of non-profit organizations work on shoestring budgets.
Through this post, you will learn the essential tools for fundraising. The tools outlined below have proven instrumental in taking your fundraising journey to another level, thus reducing administrative overhead. With the exact needs of your organization in mind, if you see any tools on the list that look like a great fit, kindly note them.
1. MailChimp
Well, I'm one of the biggest supporters of social media, maybe because I am a millenarian. However, I have to say that one of the essential factors lies in email marketing.
Derek Halpern carried out his mini-experiment, where he forwarded a blog post through Google+, email, Twitter. Google + has 75 clicks. Twitter has 50 clicks. There are a similar number of followers across each platform. Then, he forwarded an email. The email had over 1,200 clicks, but his email subscribers were only twice the number of followers on the other platforms. A message view rate is naturally higher via email, which results in engagement.
Using MailChimp and its contender, Aweber, will help your charitable cause and will also provide you with statistics on clicks, open email rates, and the feature to send an email to your list.
2. Wistia
Although I like to post videos on YouTube. I use Wistia for all my freemium and premium training courses.
I'm a big fan of their service. They provide you with the tools to create professional-looking videos, which can be embedded in your non-profit website.
First, they'll give you heat maps on video, so you can know when visitors go offline. Then you get engagement charts and lots of useful analytics. Lastly, you can also use the email collection feature to direct your viewers' attention to email signup after viewing the video. This is a great way to get your donors' attention.
3. BetterWorld
BetterWorld believes that organizations should keep 100% of the funds they raise. The platform allows nonprofits to access a full suite of best-in-class fundraising tools, completely for free. No tacky ads, no sharing data, no "platform fee." Tools include auctions, giveaways, crowdfunding, and more!
4. Buffer
I religiously use Buffer to help schedule content for my different social media. I am also using the tool now to grow my Instagram account, which so far has more than 10,000 followers.
One of the most difficult parts about growing a social media following is being consistent about publishing content. Buffer does that, so no worries.
As you plan to launch your online fundraising campaign, using a tool like Buffer can help to schedule content for your social media accounts. You will also get insights into which posts or contents are getting attention.
5. Google Analytics
Google analytics provide in-depth analysis to help you get to know your potential donors better.
This tool can make you look like a magician. I have been able to deliver measurable results in this puzzling online world, but that is because I have spent time learning about my target audience – this is what Google Analytics can help you with.
Regardless of how much you feel you know about your potential non-profit sponsors, a Google Analytics tool will give you even more insight.
It's very easy to implement on your website so you can start gathering gold marketing data.
6. Canva
Forget about breaking the bank for an expensive designer. Canva is your lifesaver!
You can select from many templates and create social media graphics, cards and invitations, banners, posters, and much more.
The thing I like about the tool is that it has a lot of free and premium themes. You do not need to go bankrupt to get professional-looking images.
As a not-for-profit organization, you should be cautious about how you spend your income.
7. Slack
I get a lot and a lot of emails. I'm also sure you do. One way to reduce the number of emails involving a special project is to use an application like Slack
Another good thing about this application is that you can create public and private rooms and send messages directly to users in the system.
Slack is a powerful team management tool because everyone can quickly track what's going on. Besides, you can configure it so that all notifications relating to an event go directly to Slack. Finally, it's easy to drag and drop files so everyone can have access to them.
8. Eventbrite
Although some of the existing non-profit and crowdfunding fundraising platforms provide ticketing functionality, not all of them do. If you are considering organizing a fundraising event for your non-profit organization, an Eventbrite could be used to sell tickets.
It is very simple to organize an event, market the event, sell tickets, and possibly give commissions to people selling the event tickets.
9. Donorbox
Donorbox is a robust donation platform focused on the fundraising needs of non-profit organizations. In addition to the feature to customize forms, Zapier's integrations with tools such as MailChimp allow you to handle donor communications. The software is enhanced to receive donations in twenty major currencies and has newly added GooglePay and ApplyPay as payment options.
10. Text-to-give
Text-to-give has proven to be a very successful and profitable fundraising platform for many not-for-profit organizations as a result of the growing saturation of mobile telephony.
Text messaging is a natural match for non-profits, as it is an efficient way to raise more money. It also has a high response and open rates. Many non-profits have leveraged these impressive figures to create their own. Look at these tools to see if they are appropriate for your nonprofit organization.
Conclusion
Keeping abreast of technological advances will help you increase the return on your non-profit marketing investment. Whether it's adopting an entirely new medium, these tools mentioned above will help your non-profit organization achieve its goals.
About the autor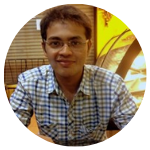 Raviraj is the director of growth at Donorbox. He is a digital strategist with over 5 years of experience. He is passionate about helping nonprofits with online fundraising. He enjoys playing badminton and travels the world when he's not at work.
More Tools to Help you reach your Goals Faster
Jump back to a section
Effective Social Media Marketing for Nonprofits, Charities, and NGOs
Get the book with tactics, strategies, tools, and homework to get more out of your social media marketing efforts.