How to get on the Front Page of Reddit in 2023
See how we ended up on the front page of Reddit and how you can too. Follow this step by step guide to build up Reddit karma and get on their front page.
We all know that Reddit is a powerful platform with a very high engagement rate. People from all over the world gather to have meaningful discussions on various topics.
As a marketer, you can leverage Reddit's power and build relationships around your brand and topics you're interested in.
First. Are you looking to grow your website traffic? Check out this book and learn how to get 1,000,000 website visits by structuring your content properly and by using AI to create more and better content faster.
In this post, we'll show you how we've ended up on the front page of Reddit and got 17,350 visitors in one day.
Here's the table of content for this article.
Scroll to the right on mobile
Let's kick it off with some graphics of when we got on Reddit's homepage

The traffic spike on the day that we got on the front page of Reddit, pretty much made GlobalOwls's traffic on previous- and following days look like a small bleep in Google Analytics.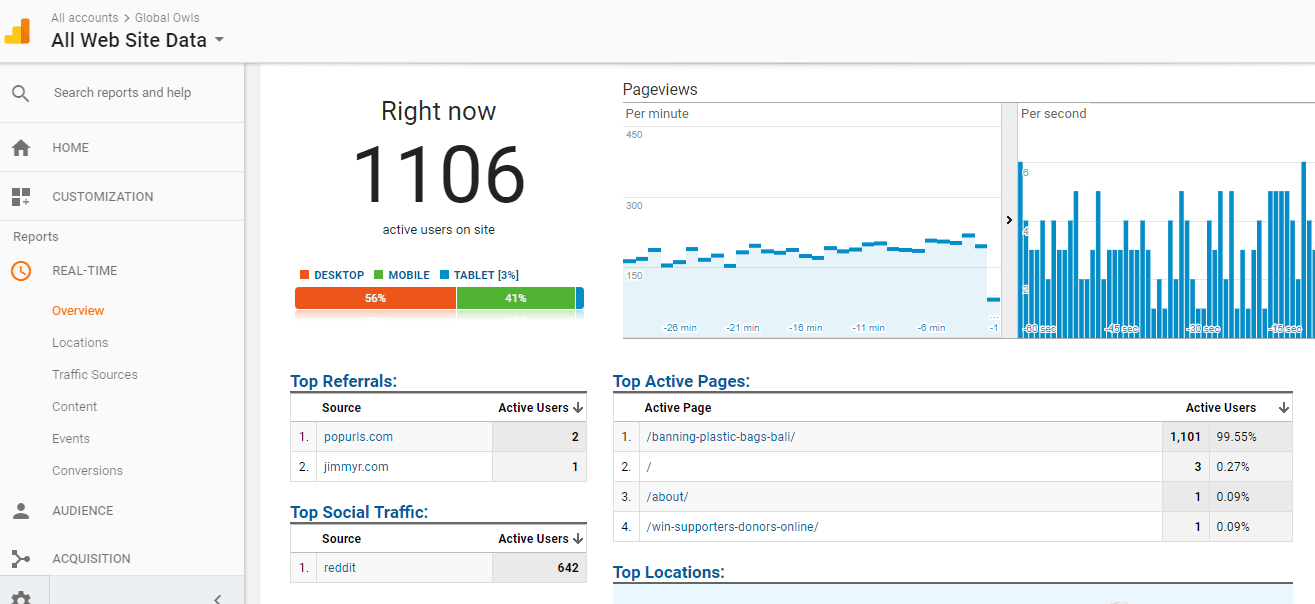 With 1,106 people on GlobalOwls at the same time, we were really hoping the servers wouldn't crash (luckily everything went smooth).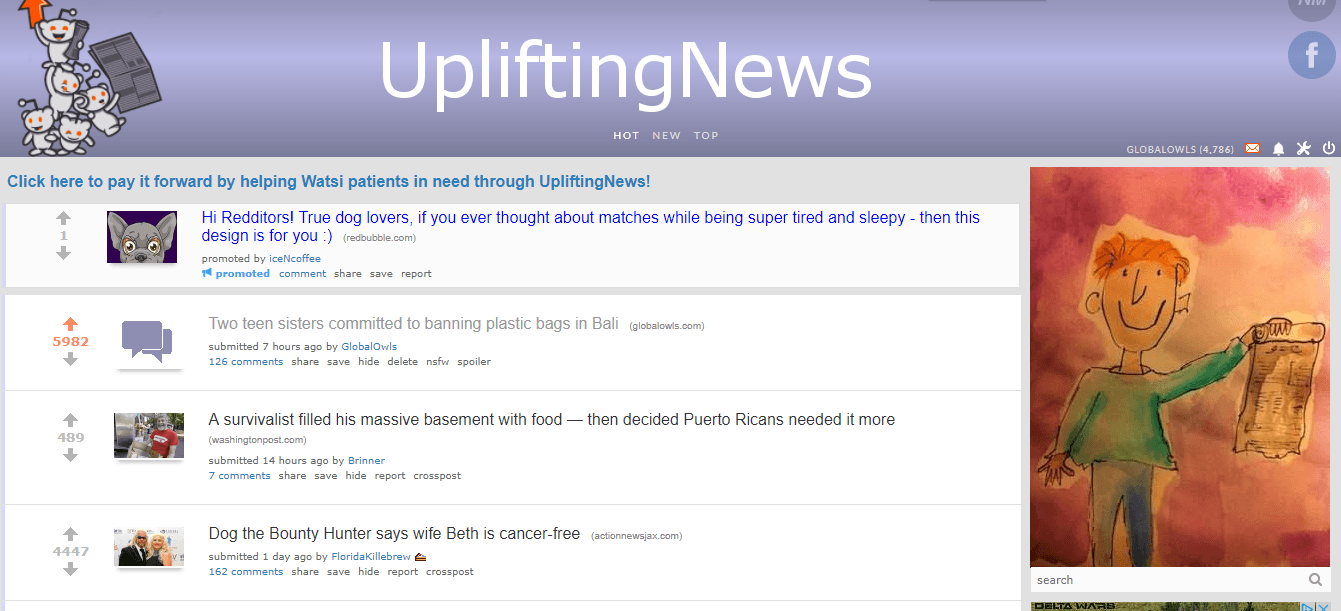 Thanks to all the engagement. We ended up on Reddit's homepage. Not too bad!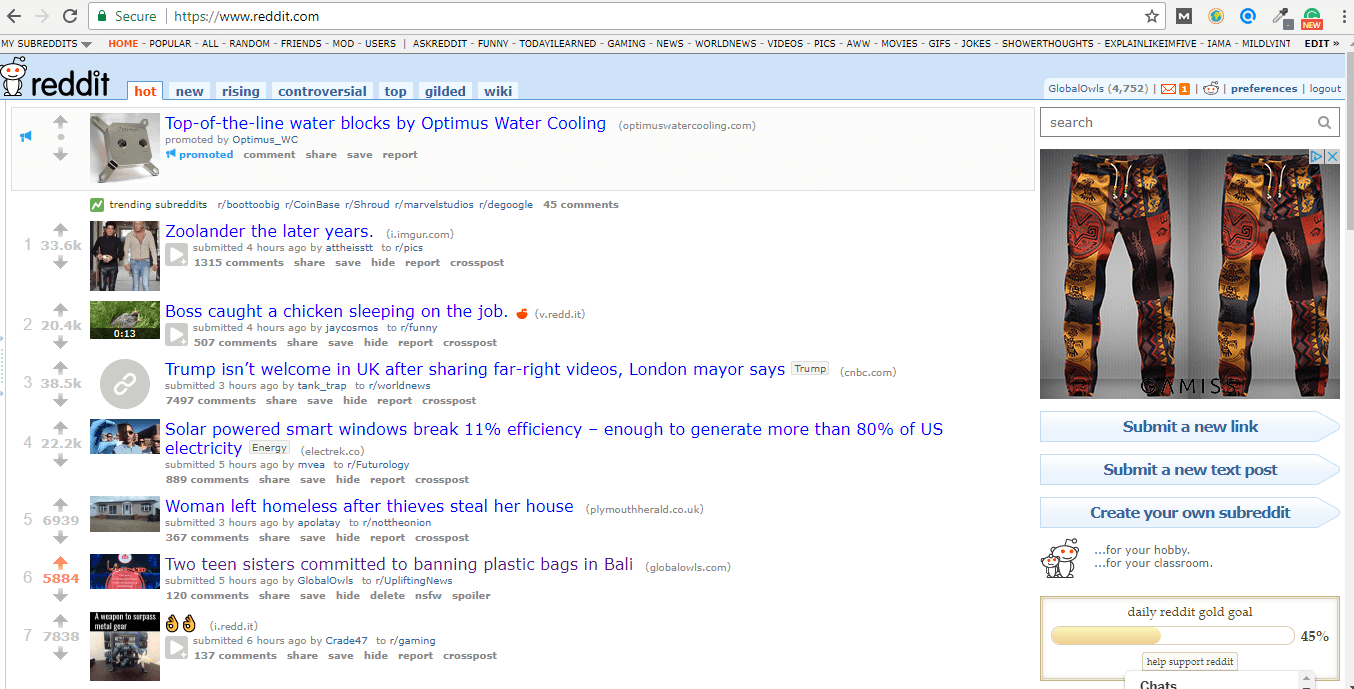 How to get on the front page of Reddit
We've been active on Reddit for quite a while now. We'll try to give some tips on how to get on Reddit's front page so you can try it for yourself, if applicable.
1. Build up your karma on Reddit
On Reddit, your karma is divided into "post karma" and "comment karma". These show how much engagement your content receives on Reddit. Before we've submitted this post. We already had a few hundred post and comment karma.
What is post karma on Reddit?
Post karma is the total points (karma) accumulated for your Reddit posts. You can get points for upvotes on your posts and points can be deducted by downvotes for your post. Together, they make your total post karma on Reddit.
What is comment karma on Reddit?
Comment karma is the total points (karma) accumulated for your Reddit comments. You can get points for upvotes on your comments and points can be deducted by downvotes for your comments. Together, they make your total comment karma on Reddit.
Yes, both work the same, and those karma points accumulated are your total karma points.
How to build up your karma on Reddit
Search for subreddits you like to engage in, submit content you love, and comment on submitted posts.
It is crucial that you engage in SubReddits and topics that you love. Reddit is a place of hight engaging people. You can't simply go to a SubReddit and discuss a topic you know nothing about. People will know, they will downvote your posts or comments and potentially kick you out of the Sub.
You will need to do your homework and find topics and SubReddits you love. You can simply Google for [topic] + [(sub)reddit] or search a topic within Reddit.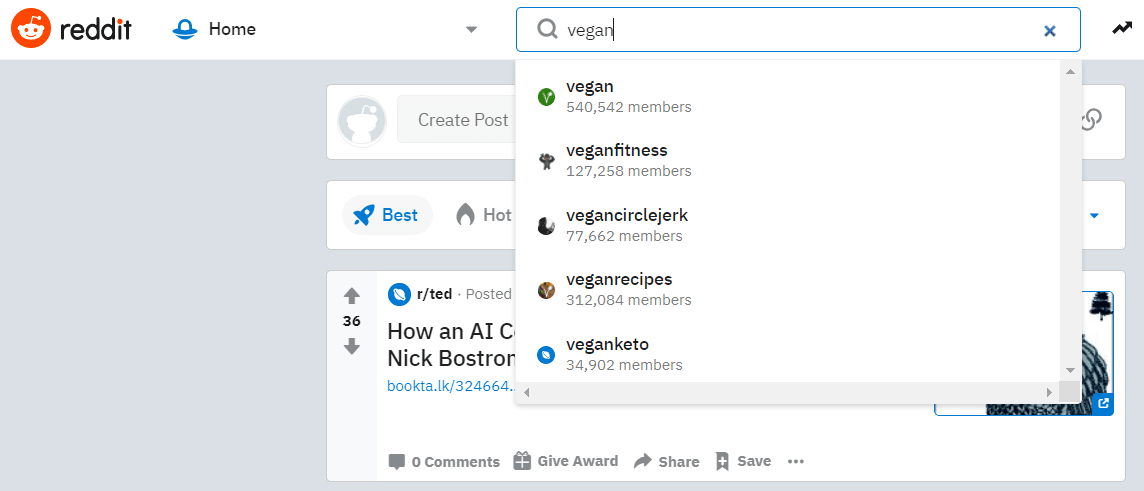 Search for a topic on Reddit (be sure to do this from Reddit's home page)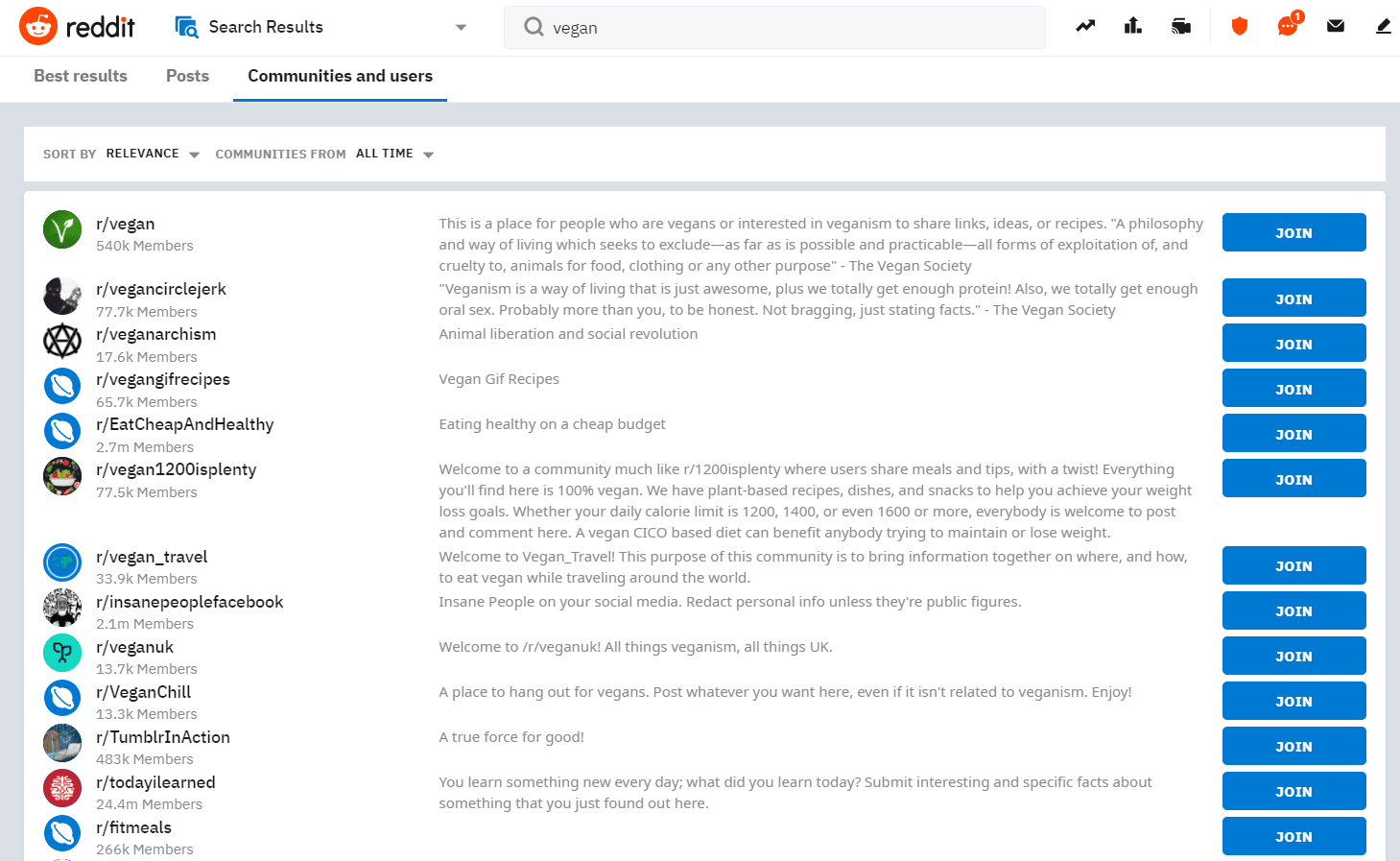 Click 'Enter' and get a larger overview of SubReddits for that topic.
Here's some inspiration to help you out:
There is a subreddit about TED Talks for instance with 59k readers. Submit your favorite TED talks and leave a comment about why you love them to get some initial Reddit karma points.
Here's a big list of subreddits related to the environment, sustainability, activism, etc. to get you started. And here's a list of Social Media and Digital Marketing subreddits.
2. Identify which subreddits in your domain get upvoted to the front page of Reddit often
When you look at the front page of Reddit, you often see content from the same (50) subreddits being featured. Identify which subreddit you could use to your advantage before creating a piece of content. Subreddits that are often featured on the front page are for instance:
r/mildlyinteresting
r/aww
r/DIY
r/todayilearned
r/Showerthoughts
r/UpliftingNews
And many more. See which subreddits are relevant to you.
3. Create great content about a topic people like to talk about
After you've built up some Reddit karma and you've identified which subreddit could help you get upvoted to the front page of Reddit, it's time to create a great piece of content. This could be a video, text post, visual, white paper, you name it.
The key to getting engagement is to create something people on that subreddit would most likely like to talk about and share their thoughts about. Content directly related to your product will most likely not cut it. But you could try. Check out what people are talking about on that subreddit to get a feel for what content and topics they engage with.
4. Focus on the title of your post
BuzzFeed was the king at creating compelling titles for their posts. People used to click on the headlines A LOT. Now, most people understand the difference between 'Click-bait' and genuine interesting posts and titles.
It's difficult to find the fine line between:
BORING! and CLICKBAIT!
Here are a couple of examples and a resource that can help you write great headlines so you can go viral on Reddit.
Examples of well-written headlines
9 Things No One Tells You About Blogging. One of Them Really Sucks.

21 Breathtaking Free Stock Photo Sites. The Last One Blew me Away.

A Shocking Thing 71% of Marketers Fail to do On Their Blog.

How to Solve the Biggest Problems with Online Marketing Tools.

The Only Way to Increase your Twitter Following Without Spamming.
If you're new to this, make use of StoryLab.ai's Blog Title Generator. Simply describe your post and click 'inspire me' to get Headline examples.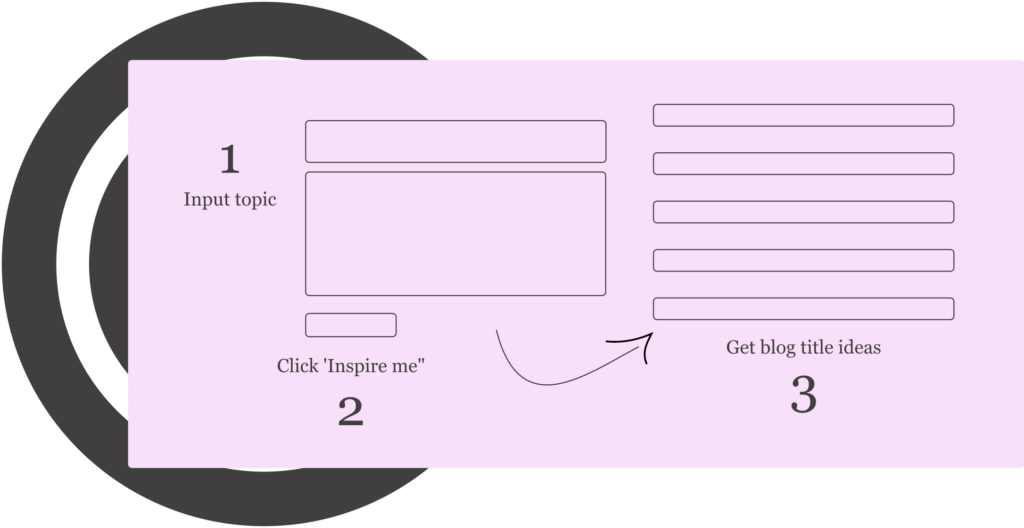 5. Engage and answer comments on your post
If you want to maximize your chances of being featured on the home page of Reddit, don't just drop a post and call it a day. Engage with people that are commenting, ask questions, drive the conversation forward, make it more and more interesting for people to join the conversation.
6. Share your post outside of Reddit
Next to Reddit, you're probably also active on other channels. Ask followers what they think about the topic you just posted on Reddit. Get more people to engage with your content. It's very important to create a lot of buzz in the first few hours the post went live. More on the Reddit virality score below.
7. Reddit virality score
Getting enough engagement on your post is not enough to get on the front page of Reddit. You will also need to accumulate a lot of engagement FAST!
Reddit's algorithm favors new content over old content. Getting 2,000 upvotes and 100 comments on a post that has been live for 30 minutes will get you higher up the rankings than a post with the same upvotes and comments that has been live for 5 hours.
All the tips above help you crank up your virality score.
Having a lot of post and comment karma will help you get on the first page of the SubReddit you post in.
Being a known figure in the SubReddit helps attract friends and people that have interacted with you before to upvote and comment.
Having a great headline will help others to be curious and engage with your post.
Engaging with others commenting on your post helps drive more conversations and engagement.
Promoting your post outside of Reddit helps drive even more engagement in a short period of time.
Last words
Don't forget that you'll also need a lot of luck to get on the front page of Reddit.
Getting low engagement doesn't always mean your content is bad or not relevant.
Don't aim to go viral. Your goal should always be to add value to a community you want to become part of. The rest will follow naturally.
This post is just an overview of how it could look like if you get on the first page of Reddit and some tips to help you on your journey.
If you have any questions, leave them in the comment section below so we can help.
You have a story to tell. We want to help.
Let's create memorable content and reach tens of thousands of people.