Three Tips To Gear Up Your Non-Profit Marketing
How could you gear up your Nonprofit marketing? Which steps could you take to get more donors and build your Nonprofit's brand? Check out these three tips by Ashley Lipman.
Solidifying Your Non-Profit
A not-for-profit organization still makes money, and if that organization wants to stick around, it needs to keep making money. Here's the thing with a not-for-profit: the goal of such organizations isn't to become profitable, it's to provide a service. But to provide a good service, you need sound financial foundations. Obtaining these is easier to conceive than achieve.
Following, three strategies will be explored to help maximize your marketing effectiveness this year, and in the years to come. Basically, you want to get more operational value with less operational cost, and make such a thing core to operations going forward. Consider the tactics to see if they apply to your present situation.
1. Be Sure You're Technologically Savvy
Marketing technology maximization can save tens of thousands of dollars a year, if not a month—depending on the size of your non-profit, of course. Tech can also get your information in front of the right people with greater speed and cost-effectiveness. Consider, for example, mobile interface.
As of 2018, for the first time, people accessed the internet more through mobile devices than a desktop interface. This means applications and websites which were mobile-optimized likely recouped greater clientele conversions than those that weren't. As a non-profit, you need to get ahead of this trend, and the cost of doing so could well constitute a deduction.
Additionally, consider SEO, or Search Engine Optimization. You've got a target market you're trying to reach, but they may not know you exist—even if they continuously search for what you provide. With SEO, your results become more visible at the top of SERPs (Search Engine Results Pages). The right SEO agency can be key; at least consider a consultation.
2. Maximize Available Networking Assets
Dovetailing from staying contemporary with the latest tech trends, you need to look at the networking assets you already have available, like email addresses. You can explore bulk email marketing tools by clicking on this link. The truth is, there are many best practices in terms of email management.
For example, segmentation. If your non-profit has a list of big-ticket donors who regularly send you high donations, you might want to send emails to them which are different than those you send to contacts you're interacting with for the first time. If you send regular donors what is essentially faceless spam, it's going to have a negative impact on their donations.
Meanwhile, if you send new contacts the sort of information you'd traditionally give to a big-ticket donor, it could scare them away from being a patron of your non-profit. Personalization can additionally be key, but there are ways to automate personalization using form emails and templates where you simply plug idiosyncratic details of contacts into the message.
Also, when you send emails is important. People are more likely to read a message of the marketing kind at certain times during the day, and this will differ depending on demographic and location. Lastly, consider using a personal email address to send out such emails, as it makes it more likely people will open them.
3. Conserve Resources Wherever Possible—Including Time
Non-profits should be the hoarders of the business world. Throw nothing away unless absolutely no future value can be obtained from it. Computational technology must be maximized. Generally, tech has a three to five year lifespan. You need to get a minimum of five years from all devices, then use them as backups or sell antiquated equipment to electronics companies who need to recycle either metal or other components.
Don't just throw anything technological out, find ways of recycling components. This is true of technology, furniture, transportation, custodial equipment—you name it. Whatever you use either digitally or physically must be maximized. Coupons, tax deductions, mergers, partnerships, and other similar cost-saving measures should all be used.
For example, you can save a lot of time in capturing data from .PDF documents through Parserr. Where before, someone paid by the hour for your business (or working for free) would waste hours pulling information from .PDFs by manual transcription, with solutions like Parserr, you can just pull out the necessary information and get on to being productive.
Time is money. When you can optimize the utility of workers or volunteers among your non-profit, then you can get much more worth from them than would otherwise be possible. Accordingly, you need to continuously be finding ways of maximizing such potential. When you can do that, additional resources become available for more efficient targeted marketing.
Streamlined Non-Profit Organizations
Conserve all the resources you can in terms of physical and abstract assets—such as time—whenever possible. In terms of networking and other outreach, use known best-practices to ensure whatever outreach you do has the most impact. Lastly, ensure whatever technology you use is as cutting-edge as you can afford, and explore means of deferring tax to succeed here.
Author Bio: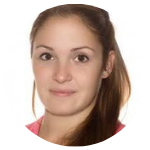 Ashley Lipman is an award-winning writer who discovered her passion in providing creative solutions for building brands online. Since her first high school award in Creative Writing, she continues to deliver awesome content through various niches.
Other related articles
You have a story to tell. We want to help.
Let's create memorable content and reach tens of thousands of people.