SEO and SEM for Your Nonprofit Organization: Understanding the Basics
Search Engine Optimization (SEO) and Search Engine Marketing (SEM) has been one of the standard strategies of businesses that want to expand their online presence. However, many nonprofit organizations struggle with these strategies because they are mostly suitable for for-profit businesses. What are some things nonprofit owners should understand about online marketing? Read to find out more.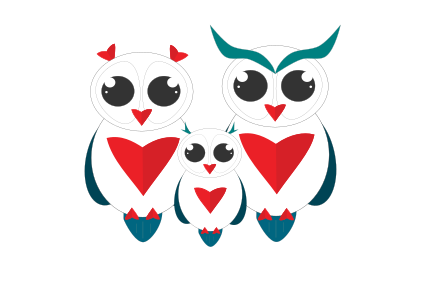 Along with the rise of the internet since the late 90s, marketing also evolved with it. Although not all businesses have an online-based model, many companies have tried to keep up with the times by promoting their businesses through the expanse of the world wide web. Now, marketing has two subgroups–those which use conventional strategies, and those which include digital marketing techniques.
First this: Grow faster than ever before!
Seamlessly blend creativity and technology. See how you can start with AI Marketing and reach your goals faster than ever before. Check out the Tips, Strategies, AI Tools, Masterclass, Courses, and Community. Unleash the true potential of your brand with the help of AI.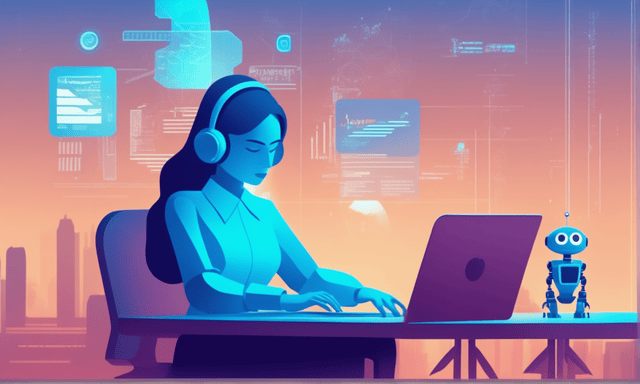 What was marketing like for nonprofit organizations?
Prior to digital marketing, nonprofits were mostly marketed in means similar to for-profit businesses with other community-based avenues. Some examples of conventional marketing for nonprofits include:
Television commercials: Large nonprofits such as Jude's Children's Hospital, or People for the Ethical Treatment of Animals (PETA) still have commercials that help promote their causes. Television commercials can be done through local or state-wide stations, or can be done nationally with a larger budget. This marketing method may be costly for entry-level nonprofits.
Print ads: Nonprofits can also market themselves in newspapers, magazines, or through distribution of posters and flyers. Newspaper and magazine advertisements can be costly especially for notable names. Posters and flyers have a lower reach compared to TV commercials.
Community-based programs: A conventional yet effective way to promote nonprofits within the community is through programs and events. This includes holding a fun run, a charity event, or placing donation boxes in retail stores and shops. This also provides funding for your nonprofit and also helps build awareness within the community.
Although these strategies may still prove to be effective, many nonprofit organization owners may feel discouraged about the time, effort, and resources that it takes to promote their causes through these means. Thus, digital marketing can help supplement or become a main avenue of promoting new nonprofit organizations.
What is SEO and SEM for nonprofit organizations?
Search Engine Optimization (SEO) is a set of strategies that nonprofit organizations can apply in their digital marketing strategy to help their organization become ranked in search engines. When users try to use search terms that relate to your business, implementing SEO strategies can help you become one of the top recommended links for search engines such as Google.
SEO can be done through various forms of content, such as blogs, videos, or podcasts, as long as the content can be found using various search engines. The main component of having a successful marketing campaign for your non-profit is through appropriate keyword research and consistent production of content. SEO may not immediately produce results, but its effects can gradually compound over time with consistent application of strategies.
Search Engine Marketing (SEM)
Search Engine Marketing (SEM) is quite different from SEO as it applies paid digital marketing strategies to help promote your websites. Unlike SEO, it produces immediate results as you use pay-per-click strategies to help you nonprofit organization become more recognized in the online sphere.
It is vital for nonprofits to implement keyword research, demographic research and budget setting to succeed in their SEM campaigns. Since this strategy is paid, it is important that nonprofit business owners know how to create the most effective campaigns for promotions.
What are key principles to remember in SEO and SEM for nonprofit organizations?
Apply extensive keyword research.
In both SEO and SEM strategies, it is important to know which keywords have the most searches yet lesser competition. You may avail of free keyword research tools that can help you identify which keywords are applicable to your nonprofit's website.
For example, your nonprofit is about helping children with disabilities. Using a keyword research tool, you may find that the top keywords would be "disability application", or "disability insurance". Since these are quite competitive, you may opt to choose long-tail keywords that could help you avoid competition. Upon further research, a long-tail keyword with lesser competition would be "is my disability taxable".
This gives you an idea on the type of content you want to create for your nonprofit website. You can create a blog article, a Youtube video, or a transcribed podcast which features the "is my disability taxable" keyword. This helps you get an increased ranking for search engines.
The same strategy may be applied for SEM. For example, if you are setting up a campaign in Google Adwords, make sure to input "is my disability taxable" as the focus key phrase where you want your nonprofit's advertisement to appear.
Evaluate results of campaigns and content creation strategies.
Another way to boost your chances of having a successful SEO and SEM campaign is through constant testing. Are you familiar with the 80/20 principle? This suggests that 20% of the effort you make to get a job done creates 80% of the results. Thus, you need to recognize the results of the campaigns and content creation strategies that you are doing.
In the world of digital marketing, this is referred to as the process of A/B testing. When creating advertisement campaigns, you can opt to make two different versions and see which ones make the best results. Additionally, you can try to create different types of content (blogs, videos, social media posts) to help you identify which ones do users engage in the most. This helps you narrow down the strategies you should focus on.
Implement a back link strategy.
For your SEO and SEM strategies to succeed, you also need to consider having a back linking strategy. Backlinks can be created through guest posting in blogs, site features, and being a trusted source through your content.
This may seem overwhelming for nonprofit owners who are new to digital marketing. However, creating back links can help you get ranked in search engines much faster and will also help you generate leads for donations, partnerships, and other opportunities.
When creating back links, you can try for the following:
Hiring guest bloggers: Aside from creating on-site content, you can hire guest bloggers that will use researched and related keywords that will link back to your nonprofit's website.
Contacting non-competitive businesses: Do you think that your nonprofit can be resource for another non-competitive business? For example, you can contact an eco-friendly blog that will feature or link your nonprofit company that supports sustainable packaging.
Quora and search engine submissions: You can strive to become a voice in your nonprofit's niche by answering questions in Quora while linking back to your website. Additionally, you can also submit your website in search engine directories.
Have a regular content creation and campaign schedule.
Another key to SEO and SEM success for nonprofits is consistency. Although the effects of digital marketing compounds over time, this doesn't mean that you should simply "set and forget" your content and campaigns.
It is important to have a regular content posting schedule. Depending on your capability, you can opt to post content 1-3 times a week. Additionally, you can also set up scheduled SEM campaigns while picking the most optimal times.
Improve your nonprofit's digital marketing strategy
Hopefully, these strategies will provide a background of the basic principles you need to understand in SEO and SEM for your nonprofit organization. Although the learning curve may be steep, it is well worth the effort to implement an effective digital marketing strategy for the success of your nonprofit organization.
Author Bio:
Patrick Bailey is a professional writer mainly in the fields of mental health, addiction, and living in recovery. He attempts to stay on top of the latest news in the addiction and the mental health world and enjoy writing about these topics to break the stigma associated with them. Patrick is currently a writer for Mountain Springs Recovery as well as on his own blog.
Over to you
Share your thoughts about SEO and SEM for your nonprofit in the comment section below. I'm really looking forward to reading your comments.
You have a story to tell. We want to help.
Let's create memorable content and reach tens of thousands of people.
Our Top Google Web Stories