The Ultimate Guide To Nonprofit Email Marketing Benchmarks
Improve your Email Marketing Strategy for your Nonprofit. Check out what Campaign Monitor has learned from analysing more than 30 billion 2018 emails (from over twenty industries (nonprofit included)).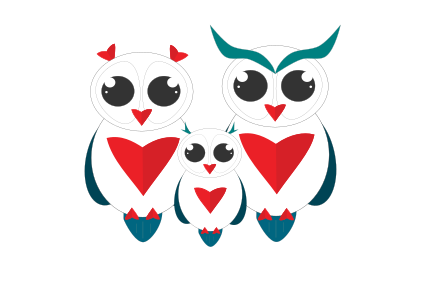 Campaign Monitor recently released a guide of email marketing benchmarks across a wide variety of industries. To get these benchmarks, more than 30 billion 2018 emails (from over twenty industries) were analyzed.
One of the industries of focus was nonprofit.
Read on to learn everything you need to know about nonprofit email marketing benchmarks for 2019 and how you can use different metrics to improve your own email campaigns.
Nonprofit email marketing benchmarks
Open rate: The open rate for nonprofit organizations 20.39%. This is the highest among all industries included in the study.
Unsubscribe rate: The unsubscribe rate for nonprofit organizations is very low. The average for 2018 sits at only 0.17%.
Click-to-open rate: The email click-to-open for nonprofit organizations is relatively high. In 2018, the average was 12.99%.
Bounce rate: According to data, the average bounce rate for nonprofit emails is only 1.09%.
Spam rate: It seems that nonprofit organizations don't have to worry about their emails getting marked as spam. The spam rate in 2018 for nonprofits is 0%.
Analyzing email marketing metrics to improve performance
1. Email open rate
This represents the percentage of subscribers who opened your email campaign, out of the total number of subscribers you sent the email to.
Here are the email elements you should optimize to increase your open rates.
Leverage words that are proven to increase email opens. These include words like important, breaking, voluntary, and content.
In addition to using the right words, you should also test the length of your email subject lines. Experiment with both short and long subject lines to see which is better for your organization.
Related: How to Write Better Headlines [Guide]
Craft preheader text to be between 40 and 50 characters long so that they can be previewed in full, even on mobile devices.
Sender name and email address
Use an email that contains the name of an actual person within your organization (e.g. johndoe@nonprofitorganization.com). This makes your email more personal and helps build trust.
Test sending your emails on different days to see which day has the highest open rate. According to Campaign Monitor's data, the day with the highest email open rate for nonprofits—which is 22.90%—is Sunday. You might want to take that into consideration.
Segment your list so that you can easily send relevant and highly personalized content.
2. Click-to-open rate
Also referred to as click to open, this is the percentage of email recipients who click on a link or image within your email. It's a metric that's often measured to determine whether or not an email campaign was successful.
To increase your click to open, optimize the design and copy of your email so that it displays properly across all devices. In this regard, a one-column layout is ideal. You also need to make sure that the images you include in your emails render quickly on both desktop and mobile devices.
When including CTAs, make sure they're visible and easy to click, even on mobile. According to the Newoldstamp report, 29% of marketers incorporate CTA into their email signature. So if you use a plain text email template, add a professional HTML email sign-off and incorporate clickable banners with CTA.
Lastly, automate certain emails. For example, you can automate your welcome emails so that new subscribers receive a welcome email immediately after they sign up. This improves awareness of your nonprofit.
3. Email bounce rate
Here are steps you can take to make sure you have a healthy bounce rate in 2019.
Use a familiar "From" name so your subscribers easily recognize the email
Don't send from email addresses like noreply@nonprofitorg.com. They tend to trigger spam filters.
Send emails solely to people who have opted in (signed up to be a part of your list)
4. Email unsubscribe rate
This signifies the number of subscribers who choose to no longer get emails from you. Unsubscribe rate is a crucial metric to measure because it gives you an idea of how many of your subscribers are either disinterested or unhappy with your email campaigns.
Avoid high unsubscribe rates by:
Segmenting your list in order to send relevant emails to each of your segments.
Automating emails for long-term engagement
Send re-engagement emails to members of your list who have gone cold
Although you can definitely manage your unsubscribe rates, remember that unsubscribes are normal. In fact, organizations lose around 22.5% of their email list every year.
5. Email bounce rate
This shows the percentage of emails that were not delivered to their designated recipients, out of the total number of emails sent in that campaign.
If you want to minimize your email bounce rates, keep these practices in mind.
Do not purchase email lists under any circumstances.
Remove invalid email addresses from your list.
Confirm that people actually want to subscribe by sending them a confirmation message with a link that they must click in order to complete the opt-in process.
Wrap up
Now that you have an idea of how nonprofit email performed in 2018, you can compare this data with your own data and set the best baseline for your upcoming email campaigns.
If you want to see how nonprofits stacked up against other industries, be sure to check out the Ultimate Email Marketing Benchmarks for 2019 in its entirety.
Over to you
Share your thoughts about effective email marketing campaigns for your nonprofit in the comment section below. I'm really looking forward to reading your comments.
You have a story to tell. We want to help.
Let's create memorable content and reach tens of thousands of people.