How to Learn SEO in 2022 [Newbie-Friendly Guide]
Learning Search Engine Optimization can be daunting for beginners. Where do you start and what information do you trust? In this beginner's guide, we'll walk you through the foundation of SEO.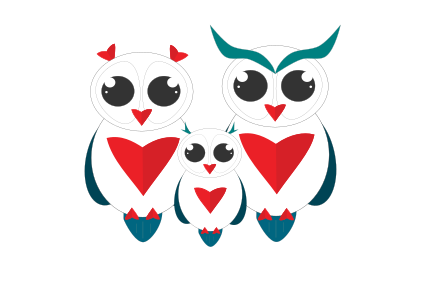 Needless to say that SEO changes rapidly. You can see how the virtual world starts to overflow with many different articles, guides, and tutorials on search engine optimization. Sometimes it seems like a kind of SEO insanity.
SEO pioneers know what tendencies will be in trend in the coming year. However, newbies are often getting confused with SEO at all.
So, where to start?
In this post, I am going to reveal you what SEO strategies are worth your attention in 2022.
1. What Type of Education to Choose, Free or Paid?
Back in days, there were no educational institutions that teach SEO. Marketers had to learn SEO by themselves. That was pretty challenging. There were not so many sources to discover the directions of SEO, so the significant part of knowledge has been acquired via practice.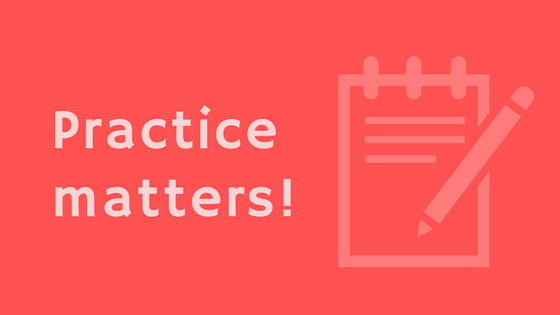 Likely, the question of studying SEO isn't critical nowadays. Lots of SEO tutorials can be found throughout the internet. Only lazybones won't be able to learn anything.
I am sure you've seen dozens of paid courses from different SEO gurus that promise to teach you SEO from A to Z. A price to pay is pretty high. Some courses can cost a few thousand of dollars. I believe not every newbie can afford it in the early stages of their SEO journey.
You should understand that these courses offer you the information that could be found for free. But you can ask "why do they cost thousands of dollars then?"
It is just a matter of time. Paid SEO course saves lots of your time. You get all necessary information regarding SEO in one place. However, you can say that there is a huge number of SEOs who sell courses, so which one should you choose?
The best option is to pick up those courses that are sold by SEO practitioners. First of all, these professionals not just sell courses but earn money doing SEO. Secondly, they know all the angles of SEO. What an impressive fact, isn't it?
Despite the fact that it makes sense to buy expensive SEO courses, I would like to tell you how to learn SEO for free in this post.
2. Contradictions Go First
Fair to say that SEO is a changeable industry. Thus, the information is very contradictory here. Just a few statements regarding this.
It is hard to predict what Google and other search engines will change in their algorithms. This information is kept under the secret.

Yes, SEO changes. Thus, the information that was applicable a half a year ago is not accurate today.
But how to set the record straight?
Don't follow all suggested SEO tactics at once.

Become a part of different SEO communities.

Take into account what different SEOs say.

Test more by yourself.
3. I Don't Know What 'Hat' to Choose "Black," "Grey," Or "White"
I think it would be better to start with the explanation of what types of SEO exist.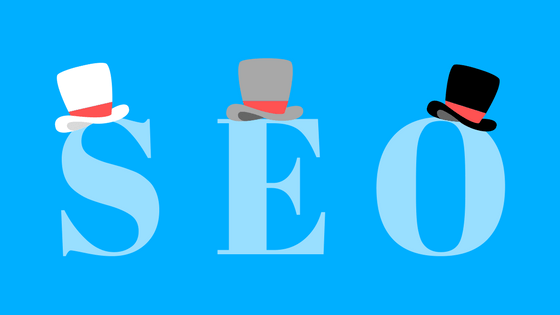 "White Hat SEO" strictly follows all the guidelines and rules of Google. "Grey Hat SEO" has some slight deviation from the basic rules. "Black Hat SEO" breaks the rules without any hesitations.
The ideal way of doing SEO is following "white hat" strategies. It helps you be calm and don't be afraid of Google penalty. It is a must option for newbies for sure. Talking about using two other ways of SEO I would say you shouldn't neglect them. Other than that your competitors might use them to outrank you. So, be prepared for everything.
4. Where to Start and What to Learn?
This guide is mostly for newbies in the world of SEO. Hence, the further information will help any beginner succeed in studying SEO from A to Z. Let's start with the basics first.
4.1 Start small
To understand the basics of SEO you don't need to surf the net for months. You just need to get familiar with a few remarkable and comprehensive sources of knowledge. Let me introduce them to you.
4.2 Keyword research
Keyword research is a core element of the entire SEO strategy. You should know what search inquiries your target audience put into search engines to catch more opportunities for your website. Yes, you can perform a keyword research in different ways, but one crucial thing that you should understand is a search inquiry's intent. There are a few types of search inquiries:
Navigational (to find a potential website).

Informational (to see some information).

Transactional (all queries related to transactions).
When you identify an inquiry intent, you will have more chances to make keyword selection ideas in order to attract more consumers.
Here are a couple of guides that cover the subject of keyword research:
4.3 Competitor research
Competitor research plays an essential role in overall SEO strategy. If you know what strategies and tactics your competitors use, you can stay ahead of the curve. Nevertheless, here are some reasons to do a competitor research:
You can see what your competitors do to rank high in Google and use this information to your advantage.

You can see what your competitors DON'T do and to learn from the mistakes of others.
Here are a few guides on how to do competitor research that you should read:
4.4 On Page SEO
I think Moz gives one of the best explanations for on-page SEO that could be found on the web. Let me refer to it:
"On-page SEO is the practice of optimizing individual web pages in order to rank higher and earn more relevant traffic in search engines. On-page refers to both the content and HTML source code of a page that can be optimized…"
As you can see, on page SEO is a must-have element that you should be focused on. Here are comprehensive tutorials I advise you to follow:
On-Page SEO: Never miss out on organic traffic

 – The guide that allows you to go through on-page SEO with an actionable checklist full of pieces of advice.

On Page Ranking Factors

– A guide from Moz that helps you understand various on page elements and the importance they have regarding SEO.

On Page SEO: A (2M Keyword) Data Driven Analysis

– Get familiar with one of the largest data-driven on page SEO studies from Ahrefs.
4.5 Content Audit
You know that a website must contain indexable content. A content audit helps you keep your content under control regarding its valuableness. These two guides reveal you how to run a content audit correctly.
4.6 Off Page SEO
Off page SEO includes strategies that are aimed on improving your website's ranking positions in SERP. In other words, these strategies are referred to increasing traffic to your site, getting more exposure, and, of course, links. Yes, link-building is a core off page SEO strategy.
A few guides I would like you to review:
4.7 Technical SEO + Website Audit
Site speed, indexability, and mobile optimization of the website are elements of the technical side of SEO. Must admit that when it comes to 'technical' SEO, lots of website owners prefer to stay away from doing this. It seems a bit scary and confusing.
Likely, you shouldn't be afraid of 'technical' aspects of SEO. Here are a couple of tips how to help yourself with this:
Google can give you answers to all your questions. Go ahead and ask it!

Sometimes Google can't give you the things you need. Thus, try to find the information throughout various SEO communities, forums.

Otherwise, you can always hire an SEO expert who would be able to help you with your issue.
Now let me suggest you a few guides on technical SEO:
4.8 SEO Tools
Any SEO campaign requires tools for doing SEO easier, time-savvy, and efficient. Right SEO tools give you an opportunity to get a nugget of information about your website and your competitors.
Here is the list of SEO tools that you should be armed with:

4.9 Analytics + reporting
Any process should be under full control. Thus, keep an eye on your SEO efforts. You can track your website's data with the help of Google Search Console and Google Analytics. Read these two guides on how to do it right:
4.10 CRO (Conversion Rate Optimization)
You know that website owners do SEO to bring more traffic to a site. However, if you can't convert traffic into a sale, subscribers, followers, and move your business forward, there is no need for ranking number one in Google. Hence, CRO helps you here.
What does CRO actually mean?
Here is what Moz gives regarding this:
"Conversion rate optimization (CRO) is the systematic process of increasing the percentage of website visitors who take a desired action — be that filling out a form, becoming customers, or otherwise. The CRO process involves understanding how users move through your site, what actions they take, and what's stopping them from completing your goals."
I advise you to read this:
Over to You
The world of SEO is an absolutely new and undiscovered terrain for newbies. The web is overpopulated with the information on SEO, and it is questionable. There are lots of different posts that cover various SEO aspects. It makes newbies feel dizzy.
Nevertheless, this article introduces a list of "must-read" articles that will help you by all means. There is no need in crawling the web trying to find actionable content.
Check out these guides and become a real SEO expert.
If you found my article useful, feel free to share it on your social media channels.
P.S …don't be shy to leave some comments as well 🙂
Author's bio:
Sergey Aliokhin a Community Outreach Manager at Visme. In his spare time, Sergey likes spending his time with family, studying martial arts, and plucking fat bass guitar strings. Don't hesitate to contact him.
You have a story to tell. We want to help.
Let's create memorable content and reach tens of thousands of people.