6 steps for new businesses to create a lasting brand experience
"When they are well-crafted, brand experiences inspire new thinking, connect people in meaningful ways, move audiences to take action like no other medium, and, as a result, they deliver results. At the end of the day, the measure of any medium is its ability to move your audience farther and faster, and brand experiences do that in a really compelling way." Chris Cavanaugh, CMO at Freeman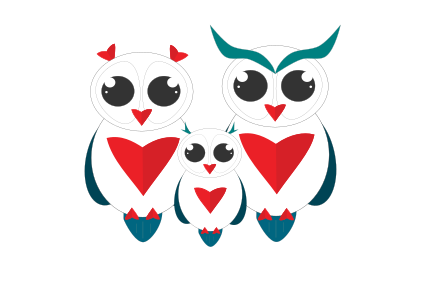 In today's highly competitive and rapidly changing market, building a positive brand experience can help your business stand out. Let's have a look at the numbers.
According to a study by Nielson, 59 percent of consumers prefer to purchase new products from brands that are familiar to them.
Research, Rising Expectations in Consumer Brand Experiences, revealed that 61 percent of people expect brands to tailor experiences according to their preferences.
A survey conducted by PWC revealed that 73 percent of consumers mentioned that a good experience is critical in influencing their brand loyalties.
This shows that the consumers of today value brand experiences more than products and expect these experiences to communicate with them in a personalized manner.
But first, let's start with the basics. What is the brand experience? Brand experience is a form of experiential marketing, which involves designing a lasting experience for building long-term and meaningful relationships with the target audience.
Are you a startup? Not sure how to get started? Here are the 6 simple steps that can help you create a successful brand experience:
Step #1 Identify What Your Brand Represents
Start off by listing down the strengths of your business and assess why your business was created in the first place. One of the best ways is to formulate a mission statement that clearly tells the purpose of the brand.
Other than this, an effectively written mission statement will also ensure that all your strategies, products, and brand actions are in sync, thus providing a compelling brand experience to your customers.
Unsure how a good mission statement should look like? Let's take the example of Honest Tea as its mission statement visibly states its brand values, product benefits, and quality.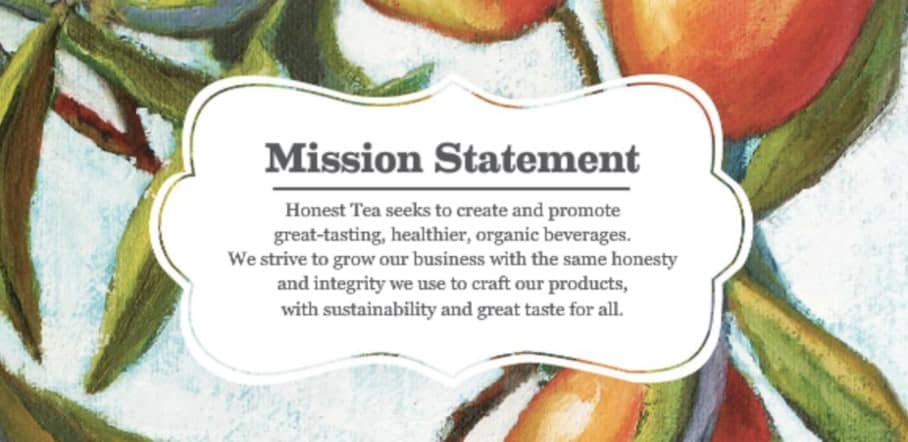 Step #2 Set Your Brand Apart From the Competition
It is an undeniable fact that small businesses or newly-built startups can gain competitive advantages by implementing product and brand differentiation strategies.
Below are a few tips that can help keep your brand distinct from your competitors:
Conduct thorough competitor research to identify the areas for differentiation that you can tap.
Create a unique positioning for your brand to attract your audience and resonate with them.
Provide a world-class customer experience for gaining customer delight.
Identify and nurture brand advocates to facilitate positive word-of-mouth.
Pay attention to social listening and monitoring for gathering customer feedback.
Create a great logo. Check out this Logo Maker to get started.
Therefore, if you're looking to win your brand differentiation game, and face competition firmly, give the tips mentioned above a shot.
Step #3 Know Your Audience
It is no surprise that every marketing effort starts by determining the target audience first. This is because your brand can't be everything to everyone, so it is critical to keep in mind who you are planning to target.
For example, if you're marketing daycare services, instead of 'All the mothers', you could narrow your reach to 'Single mothers who work full-time.'
Step #4 Focus on a Human-Centered Experience
Once you've known your target audience, the next step is to get in their shoe, and design the customer journey to meet their needs, wants, and preferences.
According to a study, 44 percent of consumers stated that they are more likely to become repeat buyers after a personalized shopping experience with a particular company. Thus, for successful branding, it is very crucial to personalize your marketing offers by adding the human element to them.
The marketing environment has immensely changed and brands are turning to social media more and more but it is crucial to remember that real-life experiences still matter and will do for a very long time. People tend to remember the positive and original interactions with the brand which can only be reached by offline marketing. There are many ways out there to promote your brand in front of your customer. Mobile marketing tours can be ideal when you want to drive big brand awareness and put stress on humanized experience. The options are always open, it is coming up with the right one for your brand that is important.
Don't know how to go about it? Here's what the famous chocolate manufacturer, Cadbury did. A campaign was introduced in which Cadbury collected data from people's profiles and created personalized videos for them, containing their pictures, and other information.
After the implementation of this video, Cadbury didn't just succeed in touching the hearts of its audience, but this video also resulted in a 65 percent click-through rate, and a 33.6 percent conversion rate.
Step #5 Leverage Digital Marketing
By now we know, that digital marketing has become an indispensable part of business marketing, primarily because of its ability to reach out to a global market place.
According to Marketing Charts, digital marketing budgets have increased by 50 percent compared to 2016.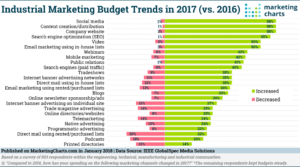 If you're looking to improve your marketing ROI, start working on your digital marketing strategy today. This is because:
Your potential customers are online.
Digital marketing channels allow you to be accessible to your target audience.
You can engage with your prospects online and look at their needs and preferences closely.
Most of the digital marketing avenues offer effective targeting options to reach out to the relevant audience.
Step #6 Be Professional
It is a known fact that professionalism is crucial for the long term success of a business, whether big or small. But the real question is, how do you depict a professional image of your business in front of your audience?
The simplest way is by making sure that all your marketing efforts or assets, such as your website or logo design are created effectively, and should reflect your brand values.
Although the logo serves as the face of your brand and is an essential component of all your marketing collaterals, yet it is often seen that small or newly established businesses do not pay much attention to their logo designs. Due to this, they fail to exhibit a professional brand image.
So, if you're looking to create an impact, it is best to hire a professional logo design company, as people tend to associate well-designed logos with first-class services provided by your business.
Once you have your perfect logo designed, it's time to introduce it to your audience. Your logo is often the strongest visual representation of your brand because it is associated with all the activities and ideas of your company. As such, you want to make sure that your logo is as visible as possible throughout every marketing platform and item available. A website should display this logo prominently in addition to everything from letterheads and business cards, to in-person marketing events and campaigns. When taking part in events and campaigns, be sure to give care and attention when representing yourself so that everyone knows who is present — for example, a tent personalized with a stand-out image of your logo by using inflatables with fantastic logos. Not only does a custom inflatable logo bring an instant feeling of excitement and professionalism to the event itself, but it also serves as a beacon of visibility for passing traffic. Its sheer size and vibrant colors make it hard to miss, even from far away. This will guarantee that everyone knows who spoke at the conference, attended a meeting, or planned an incredible company party. Logos are powerful symbols: make yours one which stands out amongst the rest.
The Bottom Line
All said and done, it is important to remember that you cannot create a lasting brand experience for your audience overnight. Be patient, as everything takes time.
However, consistently applying the steps mentioned above will allow you to provide an impactful brand experience for long-term success and building deeper connections with the audience.
You have a story to tell. We want to help.
Let's create memorable content and reach tens of thousands of people.