Why Giving Back Can Increase Brand Loyalty and Benefit Your Business
Doing Good as a Business is a Win-Win situation. Check out how Giving Back Can Increase Brand Loyalty and Benefit Your Business.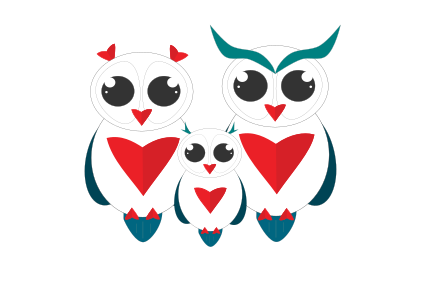 Many of us give to a charity. Whether it's one that specializes in medical research, diseases and disorders, the environment, or animals, if there's one thing we all like to see, it's businesses following suit. It's a no-brainer that your company should be making donations. Whatever cause you lean towards, here are some ways giving back can boost brand loyalty and elevate your business.
Build Respect and a Good Reputation
First and foremost, giving back to charities and your community can be an excellent way to build respect and recognition in your area. If you're new to the business world, cementing your place can be difficult. You need to start out with the best reputation possible, so what better way to do that than by giving back?
Customers are sure to be impressed if they see you're a philanthropist. Even if you're a small company and don't have wads of cash to give to charity, any amount you can give will make a difference. Your business is never too small to make an impact on your community.
It's the Right Thing to Do
It may sound obvious, but it must be noted. Giving back is quite simply the right thing to do. We all have a role in this world to make real change and help those around us. While your focus may be on reaping profits and keeping your company afloat, having empathy and compassion for your community is a mandatory trait every business owner should have.
When you give back, this can give you a great sense of accomplishment. Again, you don't have to make huge donations to make a difference. When you give back, you'll send good karma out which is sure to come back to you at some point.
Encourages Purchases
In business, your day-to-day goals will be to attract as many customers as possible. After all, customers equal purchases! Whatever types of products or services you offer, the more people who buy from you, the better. One great benefit of giving back is that customers are more likely to make purchases. When they see you donate to charity, they'll feel like some of their money is being given to organizations that need it more than ever.
If you're looking at ways to raise money for charity, you may want to sell branded t-shirts. A portion of sales can be given to causes in your community. Bolt Printing can help turn your idea into a reality. This is because they provide cheap t-shirt printing. Their custom t-shirt wholesale options mean you can buy t-shirts in bulk which can be sold on your website or in-store for a charitable cause.
Fosters Long-Term Loyalty
Many business owners find it a breeze getting customers through the door. However, having them stick around for longer than 5 minutes can be challenging. With so much competition on the market, you'll find there are plenty of rivals in your sector fighting for the same custom. To put you ahead of others and keep people on board with your brand, giving back is the answer.
When customers and clients see you donate to notable charities and causes, they're not exactly going to turn away. Loyalty is a powerful tool that sells even when you're asleep! When customers feel good shopping with you, they will continue to do so. What's more, they'll tell all their friends and family, which can bring more customers to your brand.
Engages Employees
In the business sector, you're a role model whether you like it or not. If you've got employees, then chances are many aspire to be in your shoes one day and run their own company. Practicing what you preach and showing your humanitarian side can engage employees and inspire them to make their own charitable contributions.
There are lots of charitable initiatives you can implement into your operation. This allows your employees to take part. For example, you can start a collection for a particular cause. Alternatively, why not set up your own fundraising event? The possibilities are endless, whether it's a sponsored run, bake sale, or host a gala dinner! Any event you put on will inspire your team to give to charity too, which can create the best working environment for all.
There aren't any cons attached to giving back. Doing so is always a good move to make, especially during the holidays. If you were to ask any entrepreneur, we're sure they'd say giving back is a core component of their business model.
Incorporating philanthropy into your business strategy can provide all kinds of benefits to your brand. From bringing more customers on board to inspiring employees to follow your lead and share the same sentiment, caring about your community and causes around you can propel your business to new heights and help you carve out a formidable reputation.
You have a story to tell. We want to help.
Let's create memorable content and reach tens of thousands of people.