How to Make Your Home More Sustainable
Are you looking to make your Home more Sustainable? Great! There are a lot of easy ways to get started. Check out these tips.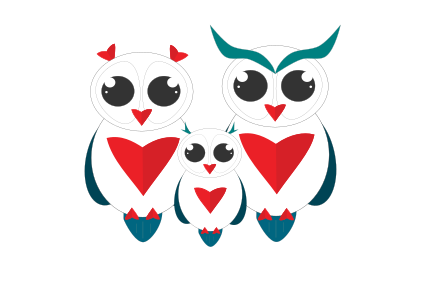 According to a 2019 survey by Southern Cross University, 77% of people want to learn how to live more sustainably. Those numbers have undoubtedly gone up thanks to the ever-changing climate and even because of the pandemic. 
Sustainability matters, and there's "no place like home" to get started on your own eco-friendly efforts. You don't have to be a major corporation or nonprofit organization to make a difference. 
By making small changes in your home and in your lifestyle, you'll accomplish two things.  First, you'll form healthier environmental habits that can have a positive impact on the planet now. Second, you'll influence the next generation to do the same thing. 
So, how can you make your home more sustainable in an approachable and affordable way?
Simple Solutions for Saving Energy
Americans spend $130 billion each year on wasted energy, and that starts at home. The biggest energy-users within the average home include: 
Heating and cooling systems
Washer/dryer
Other large appliances
Small appliances
Electronics
So, what can you do to save energy? Making small changes can not only cut down on your energy consumption, but you'll notice smaller utility bills. 
If you really want to limit energy waste in your home, one of the best things you can do is install solar panels. On sunny days, solar panels can produce enough energy to power your entire house. They are an investment, but they can save you money on your bills right away. Plus, you may be entitled to certain tax credits. 
If you don't have the time or funds to install solar panels right now, there are still things you can do to cut back on energy consumption in the home. Switch to LED lighting, improve your home's insulation, and fill any leaks in the walls. You don't have to have a lot of DIY knowledge to cut back on energy waste and see a difference in your bills. 
Do an Eco-Friendly Remodel
If you've been thinking about remodeling or updating your home, it's a perfect time to use eco-friendly products and materials to do it. 
For example, you can brighten up any room with a fresh coat of paint. But, certain solvents in traditional paint can release emissions into the environment and harm the ozone layer. Thankfully, eco-friendly paints are becoming more popular. Not only can they improve the air quality of your home – great for family members with respiratory issues – but they're better for the planet. 
There is a variety of eco-friendly paint options to choose from, including: 
Milk paint
Chalk paint
Ceramic paint
Linseed oil paint
Low VOC paint
Because of these options, you're bound to find a hue that works for any room in your house. 
In addition to painting, you can spruce up your home in a greener way by using eco-friendly cleaning products, repurposing furniture, and even bringing indoor plants into your space. If you want to make major upgrades, do your research to find a contractor or interior designer committed to sustainability. Hiring someone who shares your views will make the remodeling job much easier for everyone. They might even be able to give you some fresh ideas and perspectives on how to make more eco-friendly changes.  
Change Your Home Habits
You can make as many changes as you want to your home itself. But, unless you're willing to change your living habits, you won't be as sustainable as you can be. Changing some of those daily habits is easier than you might think. It starts with just a few simple swaps, and you can get the whole family involved. 
If you're not sure how to get started, consider some of your regular habits. Do you shower every day? Try to cut down your time by two minutes. Make sure the dishwasher and washing machine are full before you run loads. Do you work on your computer several hours a day? Shut it down completely when you're done to avoid using "vampire energy." 
You can also make sustainability front and center in other parts of your home. Set up a recycling station with a few different bins and educate yourself and your family on where different items can go. Plastic pollution is a huge problem all over the world. Choosing to cut back on single-use plastic is the best way to go. But, it can sometimes feel impossible to avoid. The next best step is to recycle it so it doesn't become part of the 13 million tonnes of plastics that end up in the oceans each year. 
Having a sustainable home might not seem like it can make much of a difference. But, as more people start to realize the importance of a greener lifestyle, sustainable choices in the home will become more popular and prominent. 
Whether you want to start small or give your house a major overhaul, keep these ideas in mind to make your home more sustainable, and to make healthy environmental changes in your lifestyle. 
This article was written by Jori Hamilton
Other related articles
You have a story to tell. We want to help.
Let's create memorable content and reach tens of thousands of people.
Our Top Google Web Stories