Must Have Online Marketing Tools for Nonprofits
Work smarter and grow your nonprofit with these digital marketing tools.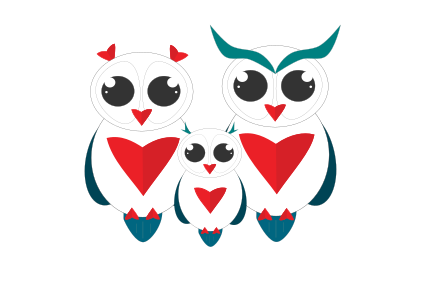 Starting or growing a nonprofit requires patience and persistence. Charities often have a limited budget and a small team. The following tools will help you to work smarter and grow at a faster pace.
Kissmetrics
Kissmetrics is an analytics tool that monitors the activity of your website visitors from the first call to conversion and beyond. Regular customers form the basis of lifetime donors, which is why interaction tracking is so important. You will be able to evaluate the effectiveness of your NGO, calculate the donation funnel, download reports on donor retention, get a detailed analysis of the movement of visitors to your site. Thanks to Kissmetrics, it is convenient to create and track split tests of landing pages and email newsletters and much more.
Hotjar
Hotjar is a tool that visualizes the behavior of users on your site, which allows charities to see the most visited segments and increase donations. Thanks to the Hotjar site maps, you will see where your potential donors click, what attracts their attention and at what stage they lose interest in the page. The service is an invaluable assistant to growing your nonprofit.
BitKeeper
There is a tool that helps managers and accountants to tracks payments and cash flows. Thanks to BitKeeper, a nonprofit can grow from 1 to 100 people without an impressive staff of accountants or contacting an external organization.
Canva
You may already be familiar with this design tool. If not, be sure to try it. Create infographics, design landing pages, presentations, mailings, invitations, or create posts in social networks in just two clicks. Canva has an impressive library of styles, fonts, forms, and illustrations to help you to create graphics projects for the web and print like a professional.
Buffer
Social networks are essential for non-profit and for-profit organizations – no one argues with this. However, managing your social accounts takes a lot of time, which for a startup or NGO can be daunting during growth. The Buffer tool can add social posts on your behalf on a variety of platforms in prime time – when you are busy, and potential customers are online. The service has its analytics, which will provide you with reports on activity in social networks and will help you adjust your promotion strategy.
PowToon
Do you want to create animated videos and presentations without a videographer? No problem! Now any idea can be turned into a fascinating video – thanks to the PowToon tool. Companies like Coca-Cola, Starbucks, and Google, are already using their tools to create their videos. Users without design and programming skills can create their presentations and videos based on ready-made templates and service graphics.
ClickUp
Project management will be much simpler and more transparent with the ClickUp tool, which, in turn, integrates with the popular collaboration tools Slack, GitHub, JIRA and Todoist. ClickUp tools allow you to control all aspects, starting with task planning and ending with content, design, and activity in social networks.
Other great tools
Content marketing tools to research new ideas and analyze what's working well:
Google Analytics, Alexa, SEMRush, Moz, AhRefs, Google Webmaster Tools.
Social media marketing tools to engage with potential donors and reach more people:
HootSuite, IFTTT, Sprout Social, Social Rank.
Email marketing tools to gain and engage with subscribers:
Tools for project- and employee management:
Basecamp, Trello, Brightpod, Zoho Projects.
SEO tools to boost your organic ranking and design sustainable growth:
About the author
Melisa Marzett is a top college volleyball player in Phoenix, Arizona and a prolific freelance writer who is currently working for resume perk editor service. In her free time, she likes going to the cinema, live concerts, or just out for a walk. She has worked as a translator and enjoys writing short stories.
Over to you
Share your thoughts about using online marketing tools for your nonprofit in the comment section below. I'm really looking forward to reading your comments.
Grow your Nonprofit with the best Books
2 free audiobooks + 2 free Audible Originals to get you started.

1 audiobook and 2 Audible Originals per month after trial.

Audible is $14.95/mo after 30 days. Cancel anytime and keep all your audiobooks.
We've already made a selection of great Audible books for Nonprofits below
You have a story to tell. We want to help.
Let's create memorable content and reach tens of thousands of people.