How to write a donation letter? Guide for a nonprofit organization
Do you want to write a persuasive Donation Letter for your Nonprofit? Check out our tips below.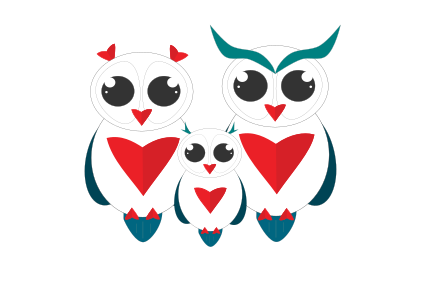 Writing a letter to donors that encourages them to give is crucial when your organization depends on donations for its success. This article is created to help you if you are new to writing donation requests letters. In case you want to improve your skills, it will be in use as well. This article will cover a variety of topics including the following:
The definition of a donation letter.
What should a donation note include?
To whom should you send donation requests letters?
When is it appropriate to send donation requests letters?
We asked professional writers who usually get the "please write my essay" requests from customers to help us with this article. So read it to be able to write the best letter!
What is a Donation letter?
A donation letter is simply a letter that your organization sends to potential donors to ask for donations. To ensure that donation requests letters are as effective and personal as possible, it is important to make sure they are personalized to your organization and to a potential donor
What should a donation letter include?
A donation request letter should be simple to read and written in a pleasant tone. This will encourage donors to give. You must include the following elements in order to write a donation letter that is effective.
1. A personalized greeting
Your greeting should be included at the beginning of every letter. The greeting should be personal and as warm as possible. It is possible to include the name of the potential donor and any information about the donor's relationship with the organization. This could include details such as whether they have been a donor in the past or current. You can greet them as someone who is passionate about what your organization is doing.
2. Information about your organization and its mission
Although you don't want your donors to be bored by a list of your organization's accomplishments and projects over the years it is important to give some background information to help them understand that your organization is credible and has a track record for success. The section should not exceed a few sentences. It should still contain any interesting facts or statistics that demonstrate that your organization has made a positive impact in the community.
3. Your current priority or project
Focused donation request letters work best when they focus on a specific priority or project. Although many donors will give to your general expense fund or operational fund, donors who you solicit through donation requests letters will be more interested in knowing the exact project they are contributing to.
4. Gripping details
Donors need to understand why this particular project or initiative is so urgent. You can share the reasons you decided to start this project or to focus on it, and how your organization will help you solve the problem. Donors should feel connected to your project and mission by including this section.
5. Ask for a specific item
It is often not enough to tell donors about a problem or what your organization is doing about it. Donors must know how their donations will help. A specific request ensures donors are clear about what they need.
6. Gratitude
Always end your donation request letter with gratitude. It is possible to express gratitude for past support, community support, or the donation you anticipate from your donor. It is also possible to personalize your thanksgiving by including their name.
To whom should you send donation request letters?
Although you can send donation requests letters to many groups, you will want to make sure they are tailored to the group to which you are sending them. Many organizations have found success sending slightly different letters, to individuals, businesses, or corporations, and then further segmenting or editing their letters to new or existing donors, business donors, or new corporate donors.
When should you send donation request letters?
Although you can send donation request letters at any time, they are most effective when linked to specific projects or initiatives. Donors want to see immediate results and feel part of something larger than themselves. Therefore, donation request letters are especially helpful when there is a specific project to be funded.
Hope this guide will help you to write the letter that will provide all the necessary help to those who need it the most. If you don't find your writing persuasive, click here to ask for help from writers.
You have a story to tell. We want to help.
Let's create memorable content and reach tens of thousands of people.