6 Donor Retention Strategies for Your Online Fundraiser
Do you want to build a sustainable NGO? Learn how to provide value and retain your donors. Check out the ideas below by Abby Jarvis.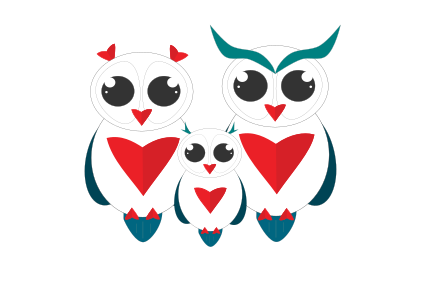 When planning your online fundraising strategy, your nonprofit probably focuses on acquiring as many donors as possible. But something you may not address in your strategy is retaining those donors. That's a significant oversight! Before we get into the specifics of how (and why) to retain your donors, however, let's define what donor retention actually is.
Donor retention is measured by how many donors continue to give to your organization in the year after their first contribution.
Retaining donors is the most cost-efficient way of raising money, but the nonprofit industry's average donor retention rate hovers around 40%. There are lots of ways you can improve your donor retention rate, like through including great content in your email outreach, focusing on your everyday engagement with supporters, and others. This is especially important because, according to Nonprofit Quarterly, it costs approximately 10 times more to acquire a new donor than it does to retain one.
In this article, we'll discuss 6 donor retention strategies you can use in your online fundraising strategy. They are:
Recurring gifts
Appreciation
Success stories
Alternative ways to give
Peer-to-peer fundraising
Data analysis
Improving donor retention doesn't have to be an upward battle! Let's take a closer look at these strategies.

1. Offer recurring gift options
Part of increasing your donor retention efforts should center on making it convenient to give over and over again. The easiest way to do this is through recurring giving. Recurring giving gives donors the opportunity to make their gifts on a regular basis.
Building a recurring giving program takes some planning and marketing, but one easy way to encourage recurring gifts is simply including recurring options on your donation form. By using nonprofit software that allows you to offer recurring gift options on your donation form, you can:
Give donors a variety of billing frequency options. Let donors choose if they want their gift to be made on a monthly, annual, or other basis.
Send out personalized receipts. Personalize your email receipts with your donor's name and the amount they gave, as well as other information. Include a special thank-you note specifically mentioning the donor's recurring gift and how it will make a significant impact.
Create donor accounts. Donor accounts allow donors to upload their payment information just once, track their recurring donations, and make adjustments to their preferences and information.
By offering an option to make a gift a recurring one, your donors won't need to try to remember to make a donation to you. They can easily track their donations, and you'll have a higher chance of retaining them for the long term. Ease and convenience go a long way!

2. Show appreciation
Donors want to be appreciated for their gifts, and they want to know they're making an impact. If you want to retain donors, it's important that you show them the impact they make with their gift before you ask for another one. Thanking donors and showing them the difference they make go hand in hand!
There are several ways you can thank your donors, including:
Email. Send your donors a personalized email as soon as possible after they've donated. Thank them by name, directly mention the gift, and describe the impact it will make.
A hand-written letter. A hand-written letter of thanks goes a long way with donors, especially for larger gifts. You should personalize it with the same information you would use in an email, but can also include a personal note, a signature from a top member of your nonprofit, and other personalized touches.
Social media. Though this doesn't replace emails or letters, giving your supporters a shoutout on social media can make an impact! Your supporters will be publicly recognized and feel proud of their donation.
Donor recognition wall. A donor recognition wall displays the names of all the donors who participated in a specific campaign, or the top donors for those campaigns. These are usually installed after larger campaigns, and you can learn more about them with Double the Donation's guide.
Making your donors feel appreciated and letting them know how their gift will make a difference encourages them to stay engaged with you in the future. Be sure to immediately acknowledge them after they make a gift and continue engaging with them after the fact.

3. Demonstrate successes
Donors are interested in your cause and want to help you solve a problem. But they also want to hear about success stories from your organization. Don't only show donors problems! Show your donors how they are impacting your beneficiaries by sharing successes they've made possible with their support.
Telling your success stories online is also an excellent way to build up your nonprofit's brand. If you're known for your successes, donors will be more likely to continue supporting your mission. Nobody wants to support a nonprofit that doesn't accomplish anything!
Try out these strategies when crafting your success stories:
Use real examples. People want to know who you're helping and how. Use real-life examples of beneficiaries you've impacted. Put a face to your cause and you'll better appeal to the empathetic side of your supporters.
Incorporate visuals. Photos and videos can greatly impact your donor retention rate. When donors can see who you're helping and how you're making a difference, they'll be more likely to continue giving their support. Try using before-and-after photos to show donors the impact they've made.
Create a strong call-to-action. Keep your donors informed and call on them to continue taking action. This can help boost your donors' involvement in your cause because they want to contribute to a greater outcome.
Win more supporters (and keep them!) by telling your success stories through your online content and marketing outreach. If you demonstrate how successful you've been because of donors' involvement, you can make a great case for future gifts. Donors will be more motivated to give again if they know their first gift made a difference!

4. Offer alternative ways to give.
We've mentioned the importance of allowing recurring gifts and how it can boost donors' involvement and retention rate. But there are additional methods you can incorporate, too! One size doesn't meet all when planning an online fundraising strategy; different donors prefer donating different ways. Offering other ways to give (in addition to the donation page on your website) will help you reach more donors.
For example, your donors are constantly on their phones! Try out these alternative ways to give via mobile to connect with your donors on the go:
Text fundraising. Text fundraising can take a couple of forms. Text-to-donate is a form-based mobile fundraising method; donors text a keyword, complete a brief giving form, and give with a debit or credit card. Text-to-give bills the donation amount to the donors' phone bill. Both options conveniently allow donors to donate from their mobile device.
Mobile donation forms. Did you know that most Internet traffic now comes from smartphones? More than half the people who land on your donation form are using a mobile device. Consider simplifying your donation form and making the design mobile responsive. Donors will be more likely to give from their phones if your form is user-friendly when accessed on a mobile device.
Mobile bidding. If you're hosting an auction, take advantage of a mobile bidding app! This will allow guests to register, check in, and get started on placing bids.
There are many types of giving that can take place on a mobile device. The biggest factor here is making it easy for donors to give to your cause. When the giving process is convenient and easily accessible on mobile devices, you'll retain more donors. People are more likely to give again if making their first gift wasn't a hassle!
If you're looking for some great text-to-give services, check out this list of top providers.

5. Get donors involved with peer-to-peer fundraising.
One of the most powerful forms of fundraising is peer-to-peer fundraising. Peer-to-peer fundraising calls on a nonprofit's supporters to fundraise on its behalf and relies on participants' social networks to raise money and build visibility.
Here's how peer-to-peer fundraising works:
You determine your goal and set up your main campaign page using a peer-to-peer fundraising platform.
You recruit volunteer fundraisers to set up their own individual campaign pages.
You offer support and training to the volunteers that they can use while they promote their pages.
Volunteers share their individual campaign pages with friends and family on a variety of platforms.
You track the campaign's progress and offer continued support to the volunteers.
Peer-to-peer fundraising empowers your supporters to turn into fundraisers, which forges an even more meaningful connection between them and your nonprofit. When supporters feel like they can truly make a difference working with your nonprofit (beyond just donating money themselves), they'll be more likely to remain engaged and keep supporting your mission.
If you're looking for more information about how to get started on a peer-to-peer fundraising campaign, check out Qgiv's ultimate guide!

6. Learn from your data.
One of the most important things you can do as a nonprofit is leverage the data available to you. When you know where you're performing well and where there are areas for improvement, you can make informed decisions about how to enhance your donor relationships.
Consider the following ways you can best leverage your data to improve donor retention:
Use your CRM. Your nonprofit software should integrate with a constituent relationship manager (CRM) which tracks all of your donations and donor data. You can use this data to track donor activity, personalize your outreach to donors during email campaigns, and show donors that you're aware of how they've helped you in the past.
Pinpoint trends. Identify trends in giving so you can follow up with lapsed donors, re-engage them, and bring in more donation revenue.
Look at email metrics. When you track email metrics like open rates, click-through-rates, and unsubscribe rates,you can identify ways to improve email content. It can also help you segment your email list so people receive only the content that is relevant to them.
Learning from your data is essential! Data is a valuable resource you can use to keep up with your donor base, share relevant content, and keep your supporters engaged. Leveraging all the data that's available to you is an important part of any donor retention strategy, so be sure this is a regular part of your campaign activities.
Donor retention doesn't have to be as big of a challenge as it seems. While it's inevitable that you won't keep every donor you acquire, it's important that you make an attempt to engage with them on a regular basis and keep them involved and feeling important⁠—because they are!
Author Bio: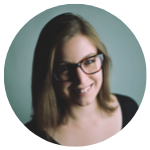 Abby Jarvis is a blogger, marketer, and communications coordinator for Qgiv, an online fundraising service provider. Qgiv offers industry-leading online giving and peer to peer fundraising tools for nonprofit, faith-based, and political organizations of all sizes. When she's not working at Qgiv, Abby can usually be found writing for local magazines, catching up on her favorite blogs, or binge-watching sci-fi shows on Netflix.
Over to you
Share your thoughts about Donor Retention Strategies in the comment section below. I'm really looking forward to reading your comments.
You have a story to tell. We want to help.
Let's create memorable content and reach tens of thousands of people.