How to Create an Effective Content Strategy for your Nonprofit
Why is Content Marketing important for Nonprofits and how to create an effective Content Marketing Strategy for your charity. Check out these tips by Josh Wardini.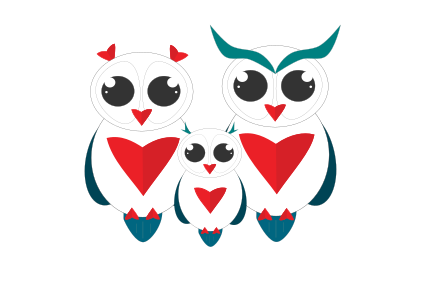 In the ever-evolving digital world, every organization needs a solid online presence to reach and connect with their intended audience. For nonprofits, digital marketing is a heaven-sent for its low cost yet effective ability to build social awareness, strengthen fundraising efforts, and spread their advocacy.
With the help of various digital channels, you will be able to get the message across and realize your vision. One of the most important digital marketing tactics is search engine optimization (SEO).
It is a cost-effective way to generate traffic for your nonprofit organization and establish the path of your potential donors and volunteers. In fact, stats show that search engines actually drive 300% more traffic to sites than social media.
While technical aspects of SEO like site mapping, link building, and keyword research are important, there is another consideration that needs to be emphasized again and again—content strategy.
Most search engines favor websites with fresh and original content, tending to rank them higher in the search engine results page. Producing high-quality content also provides value to your readers who are looking forward to informative and relevant content.
Having a sound content strategy that goes hand in hand with your SEO efforts can work wonders for your organization. How do you start one?
Content Alignment
The first thing you need to do when planning out your content strategy is to identify your organization's goals. What are you trying to accomplish? Whether it is establishing your nonprofit's online presence, attracting visitors to your websites, inviting donors and volunteers, or generating funds, you need to ensure that your goals and content strategy are aligned.
Your organization's goals and priorities dictate the angle and drive of your content, making it more effective in holding your audience's attention and convincing them to take action.
Understand Your Audience
Before you start creating your content, you need to get to know your audience first. It is an essential step to a successful content strategy. Knowing and understanding the behavior of your target audience will help you determine what kind of content to share and on which platform.
If your organization is catering for orphaned children, you have to make sure that content is relevant and engaging enough for those who want to help out on your cause.
Plan a Content Calendar
Planning is the key to every strategy. An editorial calendar can help you plan out the kind of content you are going to produce and when and where you are going to distribute it. Will a blog post suffice or should you enlist the help of social media to get more reach? Should you go for a text-based content or try out video marketing?
Your editorial calendar will maximize your strategy's effectivity, giving you ample time to work on high-quality and original content that your audience will love to consume on a consistent basis.
Audit Your Existing Content
Just because you have published content on your website and social media pages does not mean your work ends there. Your content strategy is an ongoing process that needs constant monitoring. You have to make sure that the content you have produced before is in alignment with your goals and is still relevant in the present time.
The best way to do this is to audit your website and other digital channels. This will also help you identify areas of improvement and determine which content type works best in engaging your audience and achieving your organization's goals.
Conclusion
When you have an effective content strategy in place, you can expect amazing results, especially when it comes to improving your SEO strategy. Content helps actualize your SEO goals, from using well-researched keywords to building links that can boost your organization's credibility.
As a matter of fact, SEO marketing without a content strategy can be pretty useless. Good content ensures a steady flow of traffic and higher rankings in SERPs. Both need each other to stay successful.
Over to you
Share your thoughts about creating a successful content marketing campaign for your nonprofit in the comment section below. I'm really looking forward to reading your comments.
You have a story to tell. We want to help.
Let's create memorable content and reach tens of thousands of people.