How to Start and Manage a Successful Online Fashion Business
In the world of the fashion business, only the strongest survive. Check out the tips to improve your chances.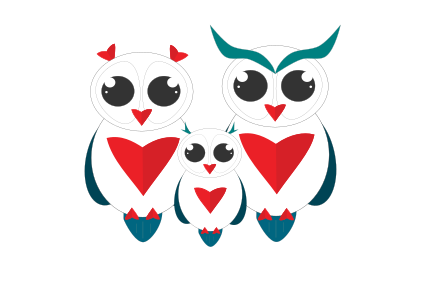 As lucrative as fashion is, an online clothing and fashion businesses take up a large percentage of the market's profit. Whether you're a designer, entrepreneur, or fashion enthusiast, business takes more than just an idea to be successful. No matter the popularity of this industry, you need to find your place under the sun and develop your success from step one.
Just like in fashion, there is no one-size-fits-all plan that will lead to guaranteed success. However, certain steps and tips are common to most established businesses in this field. If you want to learn how to start and manage an online fashion business, consider following these steps!
1. Develop a business plan
The foundation of each successful business is a comprehensive plan. The difference between successful and unsuccessful businesses lies in such plans and actions. Each plan and outline should include targets and goals, action plans, budgets, and extensive market research for all. Starting small should also be on top of your priority list.
To deepen your fashion business plan and make it complete, ensure to develop a brand simultaneously. Pick a relevant name, domain, logo, and colors that will distinguish you from the rest. Come up with a compelling brand story, business timeline, and steps you need to take to get to your first goal.
2. Pick a fashion niche
Starting small and being in control of your business includes picking a niche. Since the fashion industry is a wide field, you need to find a specific niche of interest and develop your brand in it. That will help you determine some key business components and complete your plan. How can you choose a niche?
Research the market and explore your possibilities. Just because a certain niche is popular, it doesn't mean you will find profit and success there. Dive deeper into the fashion industry and find out what you're passionate about. Consider the value you'll add to the market and think about the usability of your products to the customers.
3. Determine the target audience for your fashion brand
To launch and manage a successful business, you need to get to know your target audience and adapt your products according to them. Who is your product intended for and who is actually purchasing it? You need to harmonize these two key aspects to manage your business successfully. So, how can you accurately determine your target audience?
Determining the target audience is a continuous process. You need to create a buyer's persona and know who your target audience isn't. In addition to that, researching the market and finding out what your ideal customers are buying can help you decide whether your products are truly for them. In the end, you can also analyze your competitors and discover what draws customers toward their businesses.
4. Create user-friendly manufacturing
It's clear by now that if you want to stand out in the market and succeed, you need to offer distinctive value and determine the target audience correctly. However, if you want to continuously attract key buyers to your business, you need to develop a user-friendly website and manufacturing that will optimize the process. How can you do that?
Instead of designing generic products, customize your apparel design with Unmade software. It allows you and your customers to participate in the design process, get on-demand production, and save materials and money with planned manufacturing. On top of that, such software helps you by offering unique and user-friendly patterns and colors you can use for your creations. It's a win-win situation that satisfies the brand and buyers.
5. Establish customer loyalty
A large proportion of your fashion brand's success depends on your customers. While no customers mean to profit, no loyal customers lead to no business at all! Therefore, before you decide to expand your business and target audience, you need to establish your customer's loyalty. In which way do you get loyal customers?
Firstly, to have a loyal customer pool, building a brand and brand awareness is essential. Get to know your customers and let them get to know you! Interact with them in many different ways online and offer them your support throughout their shopping experience. In the end, you can develop a customer loyalty program that provides a discount to your most loyal buyers.
6. Build a marketing strategy
While developing a business plan and your overall targets, you need to think about marketing as well. Even though a reputation from loyal customers is priceless, to succeed in the harsh world of fashion you need to build a marketing strategy that will make you known! What is a useful marketing plan for online fashion businesses?
Digital marketing should be your top advertising priority for a fashion business. Create a trendy social media marketing strategy that will help you reach your target audience and sell your most prominent pieces. Ensure each campaign has a certain goal, whether it's more sales, better reach, or more visits to your website. That's how you'll be able to track your success the best!
Final thoughts
In the world of the fashion business, only the strongest survive. To be among the best in your niche, a strong base is needed. So, follow these steps that will help you build and maintain a successful business in the fashion industry. Continuous research and development will lead you towards the wanted success, so don't be afraid to follow your fashionista dreams!
You have a story to tell. We want to help.
Let's create memorable content and reach tens of thousands of people.