Catchy Finance Blog Post Title Examples [+ Free AI Title Generator]
Create Catchy Blog Post Titles for your Finance Blog or Website with our examples and these Free AI Blog Post Title Generators.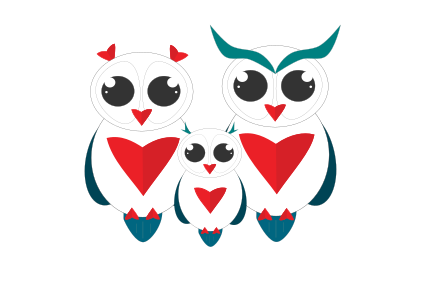 Grow your Finance Blog by creating better catchy and engaging blog post titles faster than ever before
Check out our tips and AI Tools and start improving today.
Don't settle for the first headline you came up with. Create a shortlist in seconds with one of the AI Blog Title Generators we provided in this article and select the best one.
First this: Grow faster than ever before!
Seamlessly blend creativity and technology. See how you can start with AI Marketing and reach your goals faster than ever before. Check out the Tips, Strategies, AI Tools, Masterclass, Courses, and Community. Unleash the true potential of your brand with the help of AI.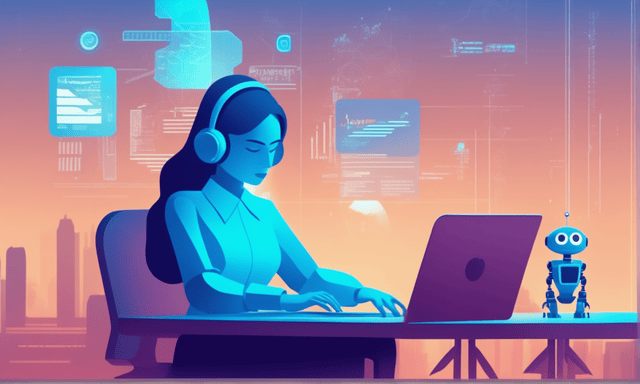 In this article
Why should Finance website owners Write Great Blog Post Titles?
Writing great and catchy blog post titles is crucial for finance website owners, as it can significantly impact the success of their content marketing efforts. Here's why:
Grab Attention: Catchy titles immediately grab the reader's attention. In the world of finance, where information can be dense and overwhelming, an attention-grabbing title ensures that your content doesn't go unnoticed.
Increase Click-Through Rates: A compelling title encourages more clicks from your target audience. Higher click-through rates (CTR) can lead to increased website traffic and more potential customers engaging with your content.
Establish Relevance: A catchy title should hint at the content's relevance to the reader's needs or problems. For finance websites, this means addressing common financial concerns, investment strategies, budgeting tips, or market insights.
Evoke Emotions: Emotionally charged titles evoke curiosity, interest, or even excitement. For instance, a title like "Unlock the Secrets to Financial Freedom" appeals to the reader's desire for a better financial future.
Show Value: Your title should promise value. Readers want to know what they'll gain from investing their time in reading your blog post. Titles like "5 Proven Ways to Save Thousands on Taxes" clearly communicate the benefit.
Enhance SEO: Well-crafted titles can improve your search engine optimization (SEO) efforts. Including relevant keywords in the title can help your content rank higher on search engine results pages (SERPs).
Encourage Sharing: When your title is catchy and intriguing, readers are more likely to share your content with their networks. This extends your reach and increases your content's potential impact.
Address Pain Points: Effective titles tap into readers' pain points or challenges. "Are High Credit Card Bills Keeping You Up at Night?" speaks directly to a common financial concern.
Create Curiosity: Titles that pique curiosity make readers want to know more. "The Financial Trick Your Banker Won't Tell You" leaves readers curious about what they might be missing.
Differentiate from Competitors: In the crowded field of finance content, a unique and catchy title sets you apart from competitors. It helps your content stand out in a sea of similar information.
Remember, while crafting catchy titles is essential, they must accurately reflect the content within the blog post. Misleading titles can lead to reader dissatisfaction and harm your credibility. Strive to strike a balance between creativity and authenticity, ensuring that your titles accurately represent the valuable insights you're offering to your audience.
AI Tool for Finance Blogs to Write Great Blog Post Titles
In order to come up with the best headline for your next Finance article, you'll need to create a list of potential titles and then select the best one. To help speed up that process and to improve creativity, check out how an AI-Powered Blog Title Generator can help.
You simply enter what your blog post is about, choose a writing style, and click the 'Inspire me!' button. Here's what that looks like:
For this example we've used the input:
'How to choose the right bank'

Benefits of the AI-Powered Blog Title Generator
At a glance, here's what the AI Blog Title Generator can do for you.
| | |
| --- | --- |
| 🤖AI modes |  13 writing styles |
| Improves |  blog content, creativity, and more |
| 🦾Supports |  17+ Languages |
|  Price |  Free and Premium |
AI Blog Title Generator by Semrush (ContentShake)
Semrush is a Keyword research tool and they´ve created ContentShake to go from insights (keyword research) to content ideas and to full-written articles in minutes. ContentShake comes with a free trial so you can see if you like this AI Blog Title Generator better than other AI tools and select the one that fits your content creation processes best. Be sure to try it out and see if you love it.
Here's what their AI Blog Title Generator insights look like. They give you 3 suggestions for your article and show the titles your competitors are using for that given keyword.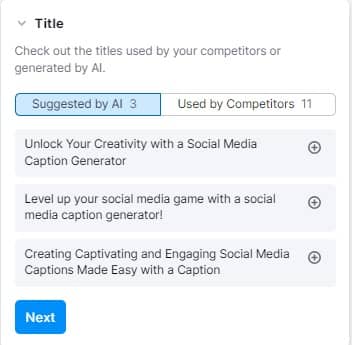 Add the right keywords in your Title and optimize for SEO
Next to creating a catchy blog post title, you also want to include the right keyword and optimize it for SEO. Preferably, you should add your main keyword at the start of your H1 and Meta Title. For this article, we've added our main keyword 'Finance Blog Post Title Exampels" at the start.
Don't guess which keywords to use. Use tools like SEMRush to find what people are actually searching for. Simply enter your topic, get a ton of data, and select the best keyword based on volume and difficulty. Try it for free and get the data you need.
Here's what it looks like: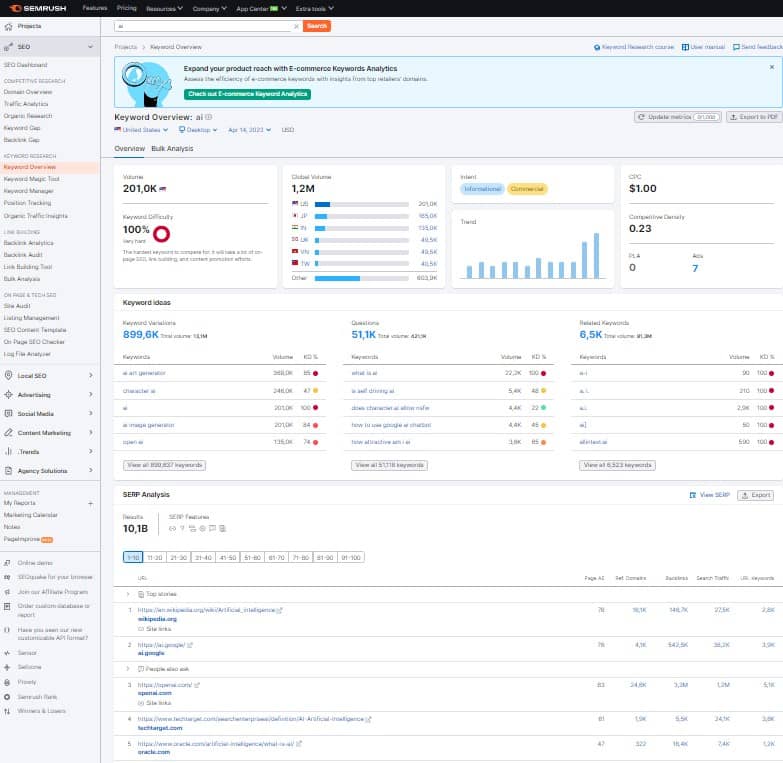 Catchy Finance Blog Post Title Examples
Mastering Money: Your Comprehensive Guide to Financial Success
From Red to Black: A Step-by-Step Debt Elimination Plan
Investing Made Easy: Your Beginner's Guide to Wealth Building
Cracking the Credit Code: Boosting Your Credit Score Like a Pro
The Art of Budgeting: How to Take Control of Your Finances
Retire in Style: Crafting a Solid Retirement Savings Strategy
Unveiling Tax Hacks: Strategies to Keep More Money in Your Pocket
The Roadmap to Real Estate Riches: Navigating Property Investments
Smart Saving 101: Building a Financial Cushion for Life's Curveballs
Eyes on the Market: Trends and Insights for Savvy Investors
Crypto Unleashed: Your Guide to the World of Cryptocurrency
Financial Freedom Blueprint: Steps to Escape the 9-to-5 Grind
Mindful Money: Achieving Balance Between Spending and Saving
Family Finance Fiesta: Raising Money-Savvy Kids from Day One
Dine In, Save Big: How Eating Out Less Boosts Your Bank Account
Beyond Stocks: Exploring Alternative Investment Opportunities
Crunching Numbers: The Ultimate Guide to DIY Financial Analysis
The Side Hustle Handbook: Making Extra Income Outside Your 9-to-5
Navigating Student Loans: A Graduate's Playbook to Debt Freedom
Cruising to Retirement: How Early Planning Sets a Smooth Sail
Slaying Student Debt: Strategies to Repay Loans Faster
Unraveling Insurance Mysteries: Your Guide to Comprehensive Coverage
Golden Years on a Silver Platter: Planning for a Luxurious Retirement
Millennial Money Moves: Financial Tips for the Digital Generation
Market Watch: Decoding Economic Indicators for Successful Investing
Rags to Riches: Inspiring Stories of Financial Turnarounds
Tax-Time Triumph: Maximizing Deductions and Minimizing Stress
Invest with Impact: How to Align Your Portfolio with Your Values
Savings Supercharged: Hacks to Boost Your Bank Account Faster
Financial Fitness: Your Path to a Healthier Money Mindset
Trading Tales: Lessons from Seasoned Investors
Real Talk on Real Estate: Navigating Property Ownership Challenges
Making Sense of Mutual Funds: Your Guide to Diversified Investing
Zero to Investment Hero: Your Journey to Financial Prosperity
Breaking Free from Paycheck to Paycheck: Your Path to Stability
Crypto Clarity: Demystifying Blockchain and Digital Currencies
Market Volatility Survival Guide: Navigating Turbulent Financial Times
Crushing Your Financial Goals: Strategies for Ultimate Achievement
The Entrepreneur's Edge: Balancing Personal and Business Finances
Investor's Toolbox: Must-Have Resources for Informed Decisions
Estate Planning Essentials: Securing Your Legacy for Generations
Mastering Minimalism: How Simplifying Leads to Financial Abundance
Bank on Yourself: Creating a Tailored Savings Strategy
Retire Early, Retire Rich: Your Blueprint for Financial Independence
Art of Negotiation: Getting the Best Deals in Every Financial Aspect
Diversify to Prosper: Strategies for a Resilient Investment Portfolio
Bidding Adieu to Bad Debt: Your Guide to a Debt-Free Life
Money and Relationships: Navigating Financial Talks with Loved Ones
The Gig Economy Guide: Maximizing Income in a Flexible World
Investing in Your Health: How Wellness Choices Affect Your Wallet
Financial Empowerment for Women: Breaking Barriers and Building Wealth
Cracking the Coupon Code: Mastering the Art of Frugal Shopping
Riding the Wave: Surfing Through Economic Ups and Downs
Unlocking Real Estate Riches: Insider Tips from Seasoned Investors
Smartphone, Smarter Savings: Best Finance Apps for Every Need
Building Bridges to Retirement: Your Blueprint for a Secure Future
Hustle Hard, Save Harder: Making the Most of Your Side Gigs
Navigating Business Finances: From Startup to Success Story
Money Mindfulness: Cultivating a Zen Approach to Financial Wellness
Cash Flow Chronicles: Mastering the Art of Managing Your Money
Investing in Tomorrow: Sustainable and Ethical Investment Options
From Clutter to Cash: Decluttering Your Home and Boosting Savings
The Credit Confidant: How to Build and Maintain Stellar Credit
Invest Wisely, Retire Well: Tailoring Your Investments for Security
Beyond the 9-to-5: Creative Ways to Generate Additional Income
The Financial Puzzle: Piecing Together Your Wealth-Building Strategy
Healthy Wallet, Healthy You: Balancing Physical and Financial Fitness
Silver Linings: Finding Opportunity in Financial Challenges
Navigating Parenthood Finances: From Diapers to Diplomas
Mastering Market Psychology: How Emotions Impact Your Investments
Financial Fluency: Speaking the Language of Money with Confidence
Money Makeover: Transforming Your Finances One Step at a Time
Cash Chronicles: Tales of Triumph and Lessons from Financial Journeys
Crypto Crusaders: Navigating the World of Digital Investments
Bank Balance Bliss: Strategies for Maintaining a Healthy Account
Investor's Insight: Decoding the Mindset of Successful Traders
The Wealthy Mindset Manifesto: Cultivating Abundance from Within
Retirement Roulette: Ensuring Your Golden Years Are Truly Golden
Market Magic: Unveiling Strategies for Consistent Investment Returns
Thrifty Traveler's Guide: Exploring the World on a Budget
Portfolio Perfection: Crafting a Diverse and Resilient Investment Mix
Financial Fortitude: Strengthening Your Money Resilience Muscle
Mindful Spending, Mindful Living: Achieving Balance in Your Finances
Crypto Climb: Scaling the Peaks and Valleys of Digital Assets
Dollars and Sense: Unraveling Complex Financial Concepts
Home Sweet Home Fund: Strategies for a Swift Down Payment
Profit from Passion: Monetizing Your Hobbies and Interests
Climbing the Credit Ladder: Steps to Achieve an Excellent Score
The Inflation Investigation: Navigating Price Fluctuations with Ease
Financial Flexibility: Adapting Your Strategy to Changing Times
Investor's Almanac: A Year-Round Guide to Informed Choices
Bank on the Future: Teaching Kids Financial Literacy Early
From Salary to Savings: Maximizing Your Earning Potential
Blockchain Breakdown: Understanding the Backbone of Cryptocurrency
The Minimalist Millionaire: Simplicity as the Path to Wealth
Stress-Free Taxes: Tips for Effortless and Accurate Filing
Retirement Reinvented: Designing Your Second Act on Your Terms
Investor IQ: Boosting Your Financial Intelligence for Success
Budgeting for Big Dreams: Turning Goals into Achievable Plans
Profit Puzzle: Piecing Together the Elements of Investment Success
Silver Screen Finance: Lessons from Money-Themed Movies
Sustainable Savings: Merging Eco-Friendly Choices with Wealth Growth
Risk and Reward: Navigating the Fine Line of Investment Choices
Mortgage Mastery: Navigating Home Loans Like a Pro
From Burnout to Breakthrough: Reclaiming Financial Balance
Crypto Cautions: Avoiding Pitfalls in the Digital Investment Landscape
Market Mind Games: Mastering Emotional Control in Investing
The Side Hustle Symphony: Creating Multiple Streams of Income
The Golden Ratio of Savings: Finding Your Optimal Balance
Finance Fiction vs. Fact: Dispelling Common Money Myths
Investing in Yourself: How Personal Growth Translates to Wealth
Real Estate Revelations: Insider Secrets from Industry Experts
Navigating Windfalls: Making the Most of Unexpected Money
Money Mapping: Charting Your Course to Financial Success
Market Trends Demystified: Interpreting Patterns for Profit
The Financial Health Check: Assessing and Enhancing Your Situation
Crypto Evolution: Adapting to Changes in the Digital Frontier
Startup Success Strategies: Building a Business from Scratch
The Psychology of Spending: Understanding Your Money Mindset
Investment Renaissance: Exploring New Avenues for Growth
Student Saver's Handbook: Money Management for College Life
Financial Fusion: Bridging Your Goals with Strategic Planning
Money and Mental Health: Navigating the Intersection with Care
Exit Plan Excellence: Preparing for the Sale of Your Business
Niche Investment Insights: Exploring Unique Market Opportunities
Financial Feng Shui: Arranging Your Finances for Harmony
Tax-Savvy Strategies: Maximizing Deductions Legally and Smartly
Startup Funding Unveiled: Navigating Options for New Ventures
Investing with Impact: Aligning Your Portfolio with Values
The Savings Synergy: How Small Changes Create Big Results
Navigating Market Volatility: Staying Steady Amidst Storms
Retirement Renaissance: Redefining Your Golden Years
Money Metamorphosis: Transforming Debt into Wealth
Investment Architecture: Designing a Solid Financial Foundation
Navigating Business Loans: Funding Strategies for Entrepreneurs
The Mindful Investor: Integrating Awareness into Financial Choices
Crypto Currency: Exploring the New Wave of Digital Wealth
Budget Breakthrough: Uncovering Hidden Savings Opportunities
Real Talk on Real Estate: Lessons from Property Investment Pros
Investment Intelligence: Unlocking the Power of Informed Choices
Financial Freedom Expedition: Your Journey to Prosperity
Money Makeover Marathon: Transforming Your Finances Fast
Stock Star Strategies: Investing Like a Wall Street Pro
From Crisis to Confidence: Bouncing Back from Financial Setbacks
Cryptocurrency Chronicles: Navigating the Digital Gold Rush
Budget Bliss: Creating Harmony Between Spending and Saving
Redefining Retirement: Crafting a Purposeful Post-Career Life
The Investor's Playbook: Winning Strategies for Market Success
Dollars and Decisions: The Power of Mindful Money Choices
Loan Lifeline: Making the Most of Borrowed Funds
Profit Potential Unleashed: Uncovering Hidden Income Streams
The Mindful Investor's Manifesto: Balancing Wealth and Well-Being
The Real Cost of Convenience: Smart Spending in a Fast World
Investing in Innovation: Navigating High-Growth Sectors
Finance Fusion: Blending Traditional Wisdom with Modern Insights
Road to Real Estate: Navigating Property Investment Opportunities
Cashflow Commandments: Mastering Your Money Momentum
Crypto Conundrums: Solving the Mysteries of Digital Assets
Money and Marriage: Building Financial Harmony with Your Partner
Retire Your Way: Designing a Tailored Retirement Plan
Market Magic: Turning Trends into Tangible Profits
Eco-Friendly Economics: Balancing Green Choices and Wealth
Navigating Business Finances: Secrets from Industry Titans
The Digital Dollar Dance: Exploring the Future of Currency
Debt Dismantled: Strategies for a Liberated Financial Future
Investing in Tomorrow's Tech: Unveiling Cutting-Edge Opportunities
Tax Tactics: Maximizing Returns with Strategic Planning
Money Mindset Mastery: Shifting Your Perspective for Wealth
Investment Renaissance: Discovering New Avenues for Growth
The Frugalista's Guide: Stylish Living on a Budget
Financial Feng Shui: Harmonizing Your Wealth Energy
Millionaire Mindset Unveiled: Cultivating Abundance from Within
Crypto Clarity: Decoding Blockchain's Potential for Investors
Savings Superhighway: Navigating Your Route to Financial Goals
Trading Tales: Lessons from Market Legends
Navigating Rental Realities: Secrets from Seasoned Landlords
The Gig Economy Gambit: Building a Lucrative Side Hustle
Money Mastery Manifesto: Claiming Control of Your Finances
Investor's Toolkit: Essential Resources for Profitable Choices
The Financial Resilience Blueprint: Thriving in Uncertain Times
Family Finance Foundations: Raising Money-Wise Kids
Navigating the Gig Economy: Maximizing Freelance Income
The Mindful Spender: How Conscious Consumption Builds Wealth
Cryptocurrency Chronicles: Tales from Early Adopters
Profit and Purpose: Investing in Socially Responsible Ventures
Market Mogul Insights: Wisdom from Investment Gurus
Investing in Health: The Link Between Wellness and Wealth
Money and Mental Wellbeing: Achieving Financial Harmony
Real Estate Riches Revealed: Insider Strategies for Success
Navigating Financial Peaks and Valleys: Your Resilience Guide"
Retirement Redefined: Creating a Fulfilling Post-Career Life
Economic Empowerment: Money Lessons for Empowering Women
Startup Success Stories: Navigating the Entrepreneurial Path
Investing with Integrity: Balancing Profits and Ethics
Budgeting Brilliance: Maximizing Savings with Strategic Plans
The Financial Discovery Journey: Unveiling Your Wealth Potential
Crypto Revolution: Exploring the Future of Financial Transactions
Navigating College Costs: Strategies for Student Loan Success
The Investment Artist: Crafting Your Unique Wealth Portfolio
Money and Mindfulness: Achieving Balance in a Busy World
Real Estate Revelations: Insider Insights for Property Investors
Startup Funding Secrets: Sourcing Capital for New Ventures
Eco-Economic Enrichment: Green Choices for a Thriving Wallet
Investment IQ: Elevating Your Financial Intelligence
Money Moves: Actionable Steps to Amplify Your Wealth
Navigating Volatile Markets: Staying Calm in Turbulent Times
Retirement Reflections: Picturing Your Ideal Post-Work Life
Cryptocurrency Cautions: Navigating Risks in the Digital Era
The Wealth Wellness Equation: Balancing Riches and Health
Strategic Spending: Unlocking the Power of Aligned Expenses
Financial Frontier: Charting New Paths to Wealth
Money Makeover Magic: Revamping Your Financial Future
Investor's Odyssey: Navigating the Seas of Wealth Creation
Debt-Free Dreams: Your Guide to a Liberated Financial Life
Crypto Quest: Embarking on a Journey Through Digital Currency
Budget Breakthroughs: Cracking the Code to Smart Spending
Retirement Redefined: Crafting Your Perfect Post-Work Life
Market Mastery: Unleashing Your Potential as an Investor
From Red to Black: Transforming Your Financial Landscape
Financial Freedom Formula: Building Your Path to Independence
Investment Intuition: Tuning into Your Inner Financial Guru
Mindful Money Management: Elevate Your Financial Awareness
The Stock Market Symphony: Conductor's Guide to Investment Success
Retirement Reinvented: Designing a Life You Love After Work
Cryptocurrency Chronicles: Exploring the World of Digital Wealth
Dollar Dilemmas Demystified: Expert Solutions for Tough Times
Wealth Wellness: Balancing Abundance and Well-Being
Investor's Insight: Wisdom from the World of Wealth Creation
The Financial Compass: Navigating Your Wealth Journey
Money Magic: Turning Financial Goals into Reality
Navigating the Retirement Rapids: Strategies for Smooth Sailing
Crypto Clues: Decoding the Secrets of Digital Coins
Smart Saving Strategies: Paving the Way to Financial Success
Investment Innovators: Pioneering Trends in Wealth Growth
Budget Blueprint: Building a Solid Foundation for Wealth
Life Beyond Debt: Your Path to Financial Liberation
Crypto Currents: Riding the Waves of Digital Wealth
Retirement Realities: Embracing Change in Your Golden Years
Economic Empowerment: Unlocking Your Financial Potential
Investment Alchemy: Transforming Savings into Wealth
The Minimalist Millionaire: Wealth in Simplicity
Financial Resilience Roadmap: Thriving Amidst Challenges
Navigating the Tax Terrain: Expert Strategies for Savings
Sustainable Savings: Green Choices for a Thriving Wallet
Investor's Toolbox: Essential Resources for Financial Success
Crypto Chronicles: Tales from the Digital Investment Frontier
Budget Brilliance: Mastering Your Money Management
Retire on Your Terms: Crafting Your Dream Post-Work Life
Navigating Economic Echoes: Making Sense of Market Trends
Cryptocurrency Clarity: Your Guide to Digital Wealth
Financial Fitness Regimen: Strengthening Your Wealth Muscles
Investment Illumination: Shedding Light on Wealth Creation
Money Mindfulness: The Key to Financial Well-Being
Real Estate Revelations: Insights from Property Investment Pros
Crypto Compass: Navigating the Digital Investment Landscape
Budgeting Bliss: Strategies for Harmonizing Spending and Saving
The Wealth Whisperer: Strategies for Abundant Living
Investor's Odyssey: Embarking on a Journey to Financial Freedom
Navigating Life Transitions: Financial Wisdom for Change
Crypto Chronicles: Tales of Profit and Possibility
Retirement Renaissance: Redefining Your Post-Career Life
Eco-Economics: Navigating Green Choices and Financial Growth
Investment Illuminati: Unlocking Secrets of Wealth Creation
Mindful Money Moves: Elevate Your Financial Consciousness
Navigating Volatile Markets: Expert Strategies for Success
The Financial Frontier: Charting Your Wealth Adventure
Cryptocurrency Crossroads: Navigating Digital Investment
Budgeting Brilliance: Strategies for Financial Harmony
Investor's Odyssey: Navigating the Wealth Creation Journey
The Wealth Formula: Cracking the Code to Financial Freedom
Retirement Realities: Picturing Your Ideal Post-Work Life
Crypto Clarity: Unveiling Insights into Digital Assets
Mindful Money Mastery: Elevating Your Financial Wisdom
Navigating Economic Waves: Strategies for Financial Success
The Financial Compass: Guiding Your Path to Prosperity
Investment Illumination: Shining a Light on Wealth Creation
Money and Mindfulness: Achieving Balance and Abundance
Crypto Chronicles: Tales of the Digital Wealth Frontier
Budgeting for Bliss: Crafting a Financial Harmony
Retirement Renaissance: Designing a Life You Love After Work
Join our Digital Marketing Community & Courses and Achieve your Goals
We all have blind spots. A community, advisors, and step-by-step courses can help you see what you're missing and grow faster than ever before.