Catchy E-Commerce Blog Post Title Examples [+ Free AI Tools]
Create Catchy Blog Post Titles for your E-Commerce Blog or Website with our examples and these Free AI Blog Title Generators.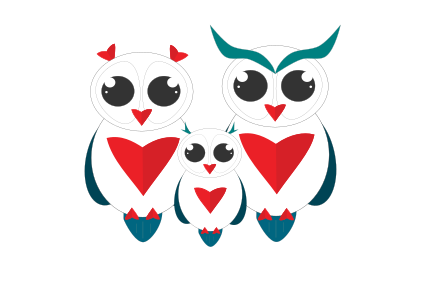 Grow your E-Commerce Blog's website traffic by creating better catchy and engaging blog post titles.
Check out our tips and tools and start improving today.
Don't settle for the first headline you came up with. Create a shortlist in seconds with one of the AI Blog Title Generators we provided in this article and select the best one.
First this: Grow faster than ever before!
Seamlessly blend creativity and technology. See how you can start with AI Marketing and reach your goals faster than ever before. Check out the Tips, Strategies, AI Tools, Masterclass, Courses, and Community. Unleash the true potential of your brand with the help of AI.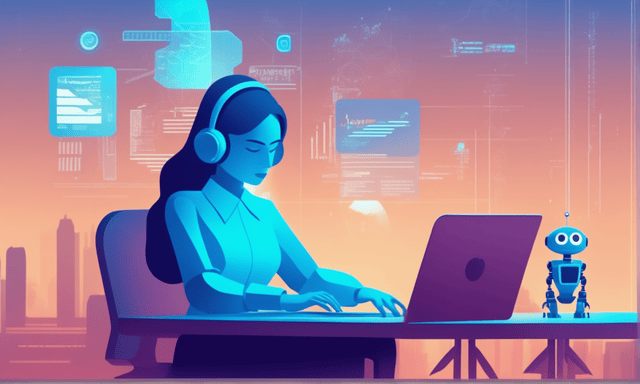 In this article
Why should E-Commerce website owners Write Great Blog Post Titles?
E-commerce websites should prioritize writing great blog titles for several compelling reasons:
Search Engine Optimization (SEO): Well-crafted blog titles that incorporate relevant keywords can significantly enhance an e-commerce site's SEO efforts. These titles help search engines understand the content's focus and relevance, increasing the likelihood of the content appearing in search results. Higher search visibility means more organic traffic to your site, potentially leading to increased sales.
Driving Organic Traffic: Valuable blog content with compelling titles can attract organic traffic from search engines and social media. As readers find your content valuable and relevant, they are more likely to share it with their networks, creating a snowball effect of traffic growth.
Showcasing Products and Solutions: Creative blog titles provide opportunities to subtly highlight your products or services as solutions to customers' problems. By integrating relevant product information within your blog content, you can naturally guide readers towards your offerings.
Storytelling and Engagement: Engaging blog titles can tell a story, evoke emotions, or spark curiosity. This storytelling approach captures readers' attention and encourages them to explore the content further, potentially leading to prolonged engagement with your site.
In essence, great blog titles play a pivotal role in driving organic traffic, establishing your e-commerce site's authority, and nurturing a positive relationship with your audience. They serve as the first impression of your content, enticing readers to explore further and potentially driving them toward making a purchase.
AI Tool for E-Commerce Blogs to Write Great Blog Post Titles
In order to come up with the best headline for your next E-Commerce article, you'll need to create a list of potential titles and then select the best one. To help speed up that process and to improve creativity, check out how an AI-Powered Blog Title Generator can help.
You simply enter what your blog post is about, choose a writing style, and click the 'Inspire me!' button. Here's what that looks like:
For this example we've used the input:
'Top lamps to buy' (assuming your E-commerce site sells lamps)

Benefits of the AI-Powered Blog Title Generator
At a glance, here's what the Blog Title Generator can do for you.
| | |
| --- | --- |
| 🤖AI modes |  13 writing styles |
| Improves |  blog content, creativity, and more |
| 🦾Supports |  17+ Languages |
|  Price |  Free and Premium |
AI Blog Title Generator by Semrush (ContentShake)
Semrush is a Keyword research tool and they´ve created ContentShake to go from insights (keyword research) to content ideas and to full-written articles in minutes. ContentShake comes with a free trial so you can see if you like this AI Blog Title Generator better than other AI tools and select the one that fits your content creation processes best. Be sure to try it out and see if you love it.
Here's what their AI Blog Title Generator insights look like. They give you 3 suggestions for your article and show the titles your competitors are using for that given keyword.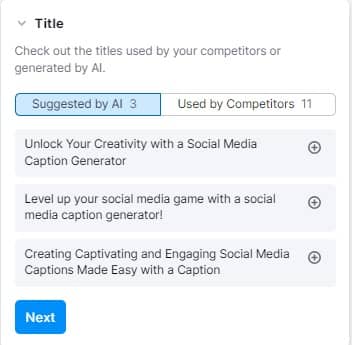 Add the right keywords in your Title and optimize for SEO
Next to creating a catchy blog post title, you also want to include the right keyword and optimize it for SEO. Preferably, you should add your main keyword at the start of your H1 and Meta Title. For this article, we've added our main keyword 'E-Commerce Blog Post Title Exampels" at the start.
Don't guess which keywords to use. Use tools like SEMRush to find what people are actually searching for. Simply enter your topic, get a ton of data, and select the best keyword based on volume and difficulty. Try it for free and get the data you need.
Here's what it looks like: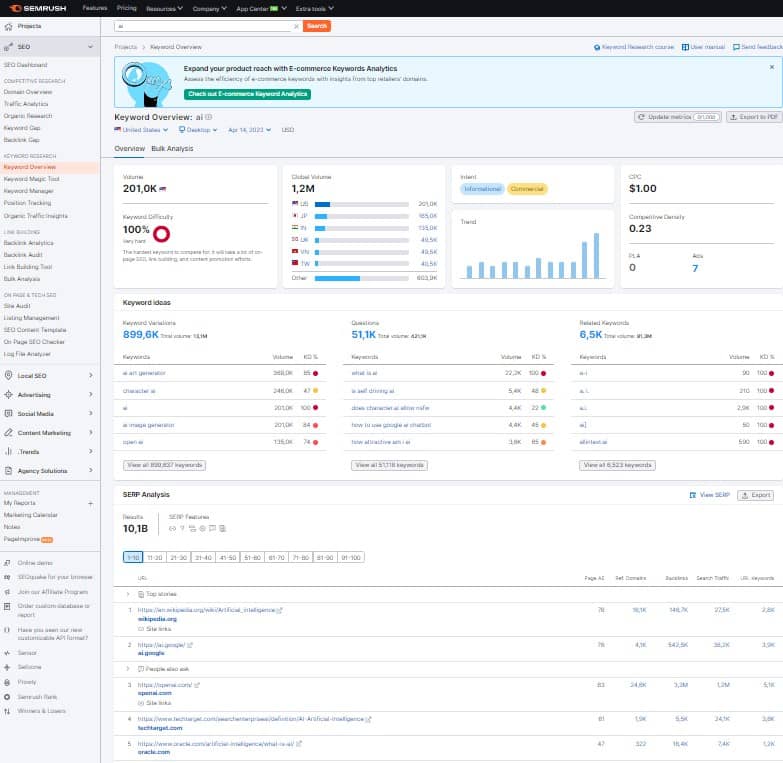 Catchy E-Commerce Blog Post Title Examples
Illuminate Your Space: Unveiling the Enchanting World of Our Stunning Lamps
Light Up Your Life: Discover the Perfect Lamp for Every Mood
Shine Bright: The Ultimate Guide to Choosing Lamps that Elevate Your Décor
Lamp Love: Transform Your Home with our Stylish and Functional Designs
Glow Getter: How the Right Lamp Can Instantly Elevate Your Interior
Let There Be Light: Explore Our Dazzling Collection of Contemporary Lamps
Brighten Up Your Space: The Science of Perfect Lighting and Beautiful Lamps
Lamp Nirvana: Where Style Meets Functionality for Your Illumination Needs
Lighting the Way: Unveiling the Secrets of Crafting a Cozy Ambiance
From Drab to Fab: How Our Lamps Redefine Your Space's Aesthetics and Mood
Lamp Elegance: Your Guide to Infusing Charm and Brilliance into Any Room
Luminous Living: How Our Lamps Turn Spaces into Enchanting Escapes
Setting the Mood: Creating the Perfect Atmosphere with Our Unique Lamps
Glow Up: Elevate Your Interiors with Trendsetting Lamps that Sparkle
Amp Up Your Décor: Illuminate Your Space with our Spectacular Lamp Collection
The Art of Illumination: Unleash the Magic of Interior Design with our Lamps
Radiance Redefined: Discover the Beauty and Versatility of Our Lamp Creations
Guiding Light: How Our Lamps Inspire Focus, Comfort, and Creative Spaces
Design Brilliance: Unraveling the Aesthetics of Our Handpicked Lamp Range
Bask in the Glow: Explore Unique Lamps that Paint Your Space with Warmth
Sitting Pretty: Elevate Your Space with our Stylish Collection of Chairs
Chic Seating Solutions: Unveiling the Art of Comfort and Elegance
Chair Couture: Redefine Your Interiors with Trendsetting Seating
Take a Seat: Discover the Perfect Chair that Reflects Your Style
Sit Back and Relax: The Science of Crafting Comfortable and Luxurious Chairs
Designing Comfort: Where Form Meets Function in Our Exclusive Chair Collection
Chairs of Distinction: Infuse Personality into Your Space with Our Selection
Elegance and Ergonomics: The Fusion that Makes Our Chairs Stand Out
Beyond Seating: How Our Chairs Are Statements of Your Unique Taste
The Chair Chronicles: From Classic to Contemporary, Find Your Perfect Seat
Skin's Best Friend: Dive into the World of Luxurious Lotions
Silky Smooth: Unlock the Secret to Radiant Skin with Our Premium Lotions
Lotion Love: Indulge Your Skin in Nourishment and Pampering
Skin Savior: Discover the Transformative Power of Our Hydrating Lotions
The Art of Glow: Elevate Your Skincare Routine with Our Divine Lotions
Lotion Magic: Your Path to Rejuvenated and Healthy Skin Starts Here
Beyond Moisturizing: Dive Deep into the Benefits of Our Enriching Lotions
Nourish and Flourish: How Our Lotions Renew and Revitalize Your Skin
Lotion Elegance: Embrace the Beauty of Soft, Supple Skin
Skin's Symphony: Craft a Harmonious Skincare Routine with Our Luxe Lotions
Dreamland Awaits: Explore the World of Heavenly Mattresses
Sleep Like Royalty: Transform Your Nights with our Plush Mattresses
Mattress Marvels: Unlock the Secrets to Restful Nights and Energized Days
Your Bed, Your Sanctuary: Discover the Ultimate Comfort of Our Mattresses
Beyond Sleep: Elevate Your Life with the Perfect Mattress for You
The Mattress Odyssey: Your Journey to Ultimate Comfort Starts Here
Rest Assured: Unveiling the Science of Blissful Sleep on Our Mattresses
Mattress Elegance: Where Style Meets Uncompromising Comfort
Sleep Smarter: How Our Mattresses Revolutionize Your Bedtime Ritual
Sleep Serenade: Drift into Tranquility on Our Luxurious Mattresses
Unleash Your Potential: Dive into the World of Cutting-Edge Laptops
Laptop Luxe: Elevate Your Tech Game with our Sleek and Powerful Devices
Mobile Mastery: Discover the Power of Productivity with Our High-Performance Laptops
The Laptop Revolution: Where Innovation Meets Your Digital Lifestyle
Beyond Boundaries: Uncover the Possibilities of Our Versatile Laptop Range
Tech Elegance: Transform Your Computing Experience with Our Premium Laptops
Laptops Redefined: How Our Devices Create a Seamless Blend of Form and Function
Laptop Marvels: Your Gateway to Innovation, Connectivity, and Beyond
From Idea to Reality: Unlock Creativity with Our State-of-the-Art Laptops
Elevate Your Every Click: Experience Excellence with Our Dynamic Laptop Collection
Unveiling the Future: Dive into the World of Smartphones with Us
Smartphone Marvels: Elevate Your Digital Life with our Cutting-Edge Devices
Connected Excellence: Discover the Power of Innovation in Our Smartphones
The Smartphone Revolution: Where Technology Meets Your Everyday Adventures
Beyond Limits: Explore the Potential of Our Next-Generation Smartphone Range
Tech Brilliance: Transform Your Mobile Experience with Our Premium Smartphones
Smartphones Redefined: How Our Devices Merge Style, Performance, and Connectivity
Your Tech Companion: Unlock the Possibilities with Our Dynamic Smartphone Collection
From Pixels to Perfection: Capture Memories with Our State-of-the-Art Smartphones
Elevate Every Interaction: Experience Brilliance with Our Advanced Smartphone Lineup
Pillow Perfection: Dive into the World of Ultimate Comfort
Dreamland Delights: Elevate Your Sleep with our Luxurious Pillows
Pillow Talk: Discover the Art of Cozying Up with our Premium Pillows
The Comfort Chronicles: Where Innovation Meets Your Sleep Sanctuary
Beyond Rest: Explore the Magic of Our Supportive and Soft Pillows
Pillow Elegance: Transform Your Sleep Experience with Our Exclusive Collection
Pillows Redefined: How Our Cushions Create a Blissful Haven of Comfort
Rest Assured: Unlock the Secrets to a Revitalizing Sleep on Our Pillows
From Fluff to Fab: Reimagine Sleep with Our State-of-the-Art Pillow Range
Elevate Every Night: Experience Tranquility with Our Perfect Pillow Picks
Power Up: Unleash Your Strength with our Premium Protein Powder
Protein Pleasures: Elevate Your Fitness Journey with our Dynamic Range
Fueling Greatness: Discover the Science of Success with Our Protein Powders
Beyond Gains: Explore the Transformative Power of Our Nutrient-Rich Formulas
Protein Elegance: Elevate Your Health and Performance with Our Selection
Protein Unleashed: Where Taste, Nutrition, and Fitness Converge
Maximize Your Potential: Unlock the Secrets of Success with Our Protein Powders
Protein Revolution: Redefining Fitness and Wellness, One Scoop at a Time
From Raw Power to Refined Flavors: Experience Excellence in Our Protein Powder Lineup
Elevate Every Rep: Reach Your Fitness Goals with Our Innovative Protein Range
Timeless Elegance: Embark on a Journey into the World of Exquisite Watches
Wrist Envy: Elevate Your Style with our Dazzling Watch Collection
Watch Wonders: Discover the Art of Precision and Luxury
The Timepiece Chronicles: Where Craftsmanship Meets Your Everyday Moments
Beyond Seconds: Explore the Legacy of Our Masterful Watch Creations
Watch Elegance Redefined: Transform Your Look with Our Exclusive Selection
Elevate Every Moment: Unveiling the Magic of Our High-Quality Watches
Watch Fusion: The Perfect Balance of Aesthetics and Functionality
From Classic to Contemporary: Experience Excellence in Our Watch Lineup
Wear Time with Pride: Elevate Your Persona with Our Distinctive Watch Range
Join our Digital Marketing Community & Courses and Achieve your Goals
We all have blind spots. A community, advisors, and step-by-step courses can help you see what you're missing and grow faster than ever before.