How To Improve Your Creative Writing Using a Paraphrasing Tool
Are you looking to improve your creative writing? A paraphrasing tool can help you boost your creativity and efficiency. Check out what you need to know to get started.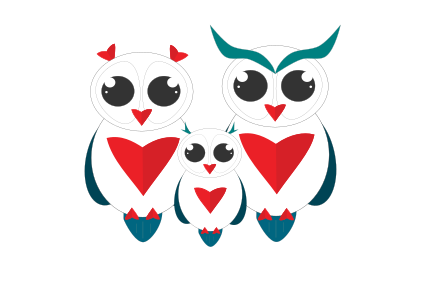 Creative writing encompasses expressing ideas and thoughts using your own imagination and creativity. In other words, creative writing is about giving an existing idea a new creative flair using your own creative mind. With all these options, writing a creative story may feel overwhelming.
Fortunately, there's no need to worry about it!
Better yet, a paraphrasing tool can help you create a good piece of creative writing. This means that you can count on this great service for your creative writing needs and feel more confident in your writing abilities.
After reading this article, you will be on your way to knowing how a paraphrasing tool can help you create a powerful piece of creative writing and improve your writing skills at the same time. If you still need help, you can check out AI copywriters and improve your writing via that route. 
What is a paraphrasing tool?
The paraphrasing tool is a software for recreating existing ideas into something new and exclusive by using AI technology. The tool gives the already-written text a fresh look without changing the original perspective. 
A paraphrasing tool works by; 
Changing the words with their synonyms 

Altering the original sentence structure 

Changes the order of the sentence
Its purpose is to:
Present the existing content in a new way

Give old ideas a fresh and creative touch 

Avoids plagiarism issues

Saves time and effort 

Improves writing skills 
How a paraphrasing tool helps you improve your creative writing?
The purpose of creative writing is to express your thoughts and emotions with great clarity without limitations. Creative writing becomes easier with a paraphrasing tool than is possible through the manual writing process. This allows you to develop your unique voice to express ideas in a way you want. 
The right paraphrasing tool provides guidance and lets you draft a perfect piece of creative writing, be it a story, novel, fiction, poetry, or scriptwriting. 
Among the plethora of tools available online, we selected Paraphrasingtool.ai due to its top-drawer features and functionalities to check how can it help you in creative writing.
Let's have a look at ways how this paraphrasing tool can help you improve your creative writing. 
1. Learn to change your writing style
Creative writing that begins with a monotonous and uninteresting style does not grab the reader's attention or entice them to read to the end. 
This can leave a bad impression on you as a writer and also make them doubt your writing skills. If you do not know how to spruce up your writing style, a paraphrasing tool might be the best solution.
To do this right, figure out what writing style you want to adopt in your story and let the tool do the magic flip. A paraphrasing tool comes with different writing modes that rewrite content in different ways, thus helping you learn to write in different styles. 

You can use different writing modes to create sentences or paragraphs in a variety of ways. For example, Paraphrasingtool.ai allows you to rephrase text using the following modes; 
Text improver 

– learn to improve the text fluency and tone

Near human

 – rephrasing text in a more natural way that no one can recognize it as machine written. 

Plagiarism remover

 – learn to write plagiarism-free content 

Creative 

– rewrite in a more exclusive and creative way 

Academic 

– rewrites ideas in easy-to-read sentences 

Quill text

 – flips text multiple times until you love the results 

Sentence rephraser 

– sentence by sentence rephrasing according to your choice 
The objective is to untangle the writing hurdles that creative writers face more often. These modes can help you adapt different writing styles depending on what the story demands.
2. Learn new words with their core meaning
Now that you know how to switch your writing style according to the particular situation, it's time to figure out how creative writing can become easier and more fun. 
To excel in creative writing more swiftly, you need to make your vocabulary game stronger than ever before. Here also, an excellent paraphrasing tool comes in handy. 
You can learn new words with their core meaning using a paraphrasing tool as an advanced paraphraser has a built-in dictionary that deploys two different functions; 
First, you can change the words in the spun text with their synonyms and take the control of content tone, style, and readability in your hand. 
Second, you can learn different and new words with their accurate definition and enhance your vocabulary for even stronger writing. 

3. Check for grammatical, spelling, and punctuation errors
After you have completed your writing, all you need to do is to double-check your grammar, spelling, and punctuation. These are all important aspects to check on, and authors are often on a tight schedule, skipping this necessary step far too often.

Well, a paraphrasing tool can help you get the error-free text without grammar, spelling, and punctuation mistakes. This helps you achieve high-quality results in a smart, realistic, and timely manner. Here is an example; 
Original sentence:

Either way the emotion weren't appropriate for daytime mourning.
The sentence has grammar and punctuation mistakes and the paraphrasing tool not only rewrites in a better way but also corrects both errors. 
Paraphrased sentence:

Either way, the emotions weren't suited to the day's grief.

Thus, to come up with accurate and grammar-free results, use a paraphrasing tool. 
4. No plagiarism at all
You are almost done learning how to use a paraphrasing tool to improve your creative writing – except for one thing, plagiarism. After putting in all your physical and mental efforts, you would not want to trap yourself in the plagiarism plague. 
Plagiarism comes with serious consequences, for example, your content will either be rejected by your client or removed from the websites if it is plagiarized. 
Paraphrasing software lets you rephrase the content in a way that eliminates all kinds of plagiarism in it. The rephrase tool helps you avoid plagiarism by:
Restructuring sentences without changing the original meaning 

Offering a powerful "

Plagiarism Remover mode

". 

Changing words with their synonyms 

Feed the tool with the plagiarized content and the tool will present it in the best light and make sure it is duplication free. 
Conclusion
A paraphrasing tool is essential for creative writers to come up with excellent quality content. It ensures you: 
Learn to write in different ways 

Improves your vocabulary 

Avoid grammar, spelling, and punctuation mistakes 

Eliminates plagiarism
Whether you are a beginner or a professional writer, you can rely on paraphrasing software for all your creative writing needs. 
Remember, the primary purpose of a paraphrasing tool is to rewrite existing text to save time and brainpower, but you can also use this excellent tool to take your creative writing skills to the next level. 
Once you learn how to properly use a paraphrasing tool, you'll have a solid foundation for any type of writing and be well on your way to learning even more over the period of time.
You have a story to tell. We want to help.
Let's create memorable content and reach tens of thousands of people.